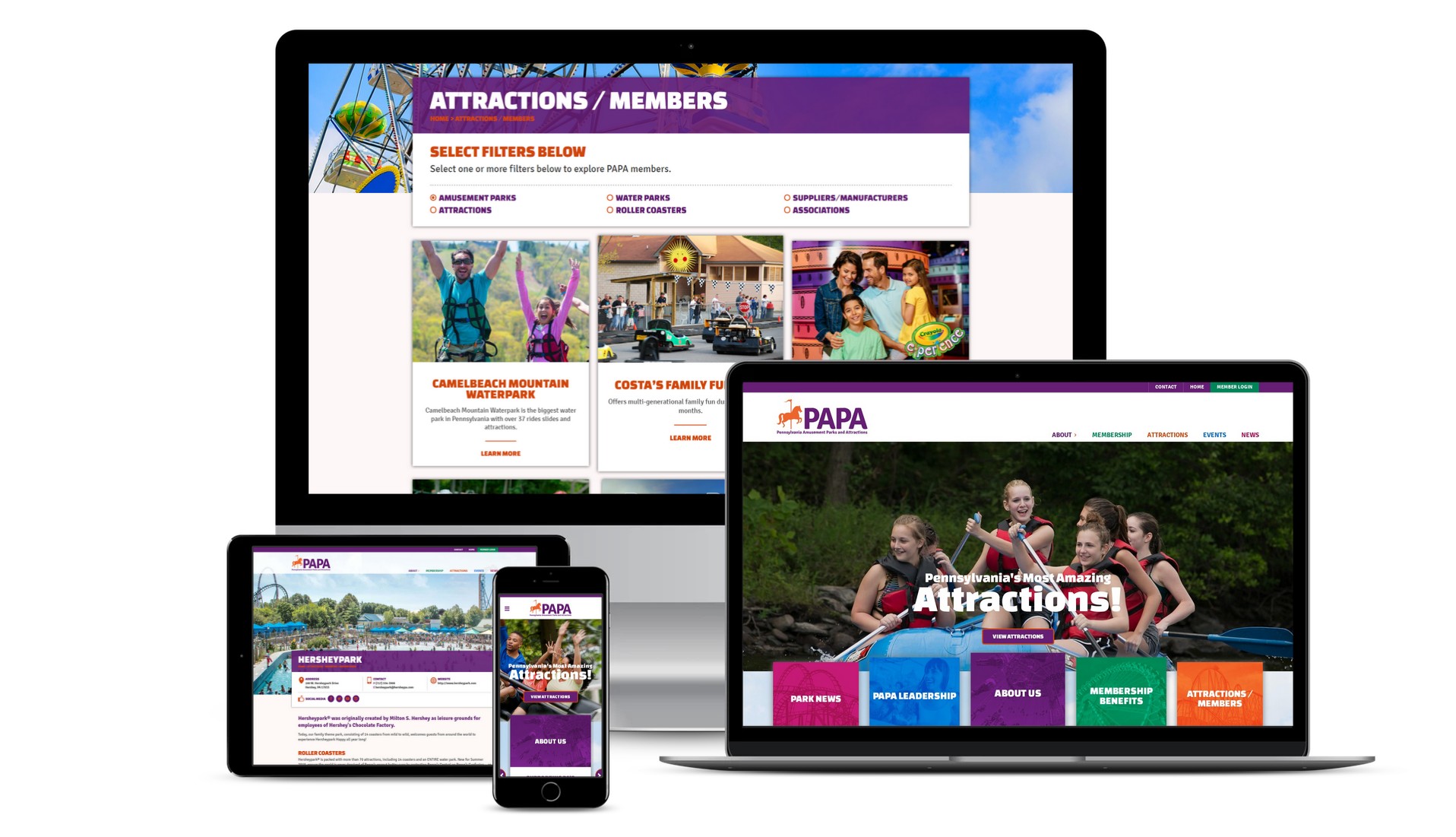 Compelling Presentation
Modern websites need to perform on all types of devices, presenting an organization's brand with consistency and clarity.

Effective Panel Layouts
Website visitors browse information displayed in graphical panels more easily than reading full paragraphs.
Membership Directory
A member's directory on the PAPA website provides an ability for visitors to filter results based on categories.
Member Profile
Each member of PAPA has its own profile page which it is able to manage to keep the information up-to-date.

News Component
Implementing a news component has been important to the PAPA website as a method for consistently driving traffic.