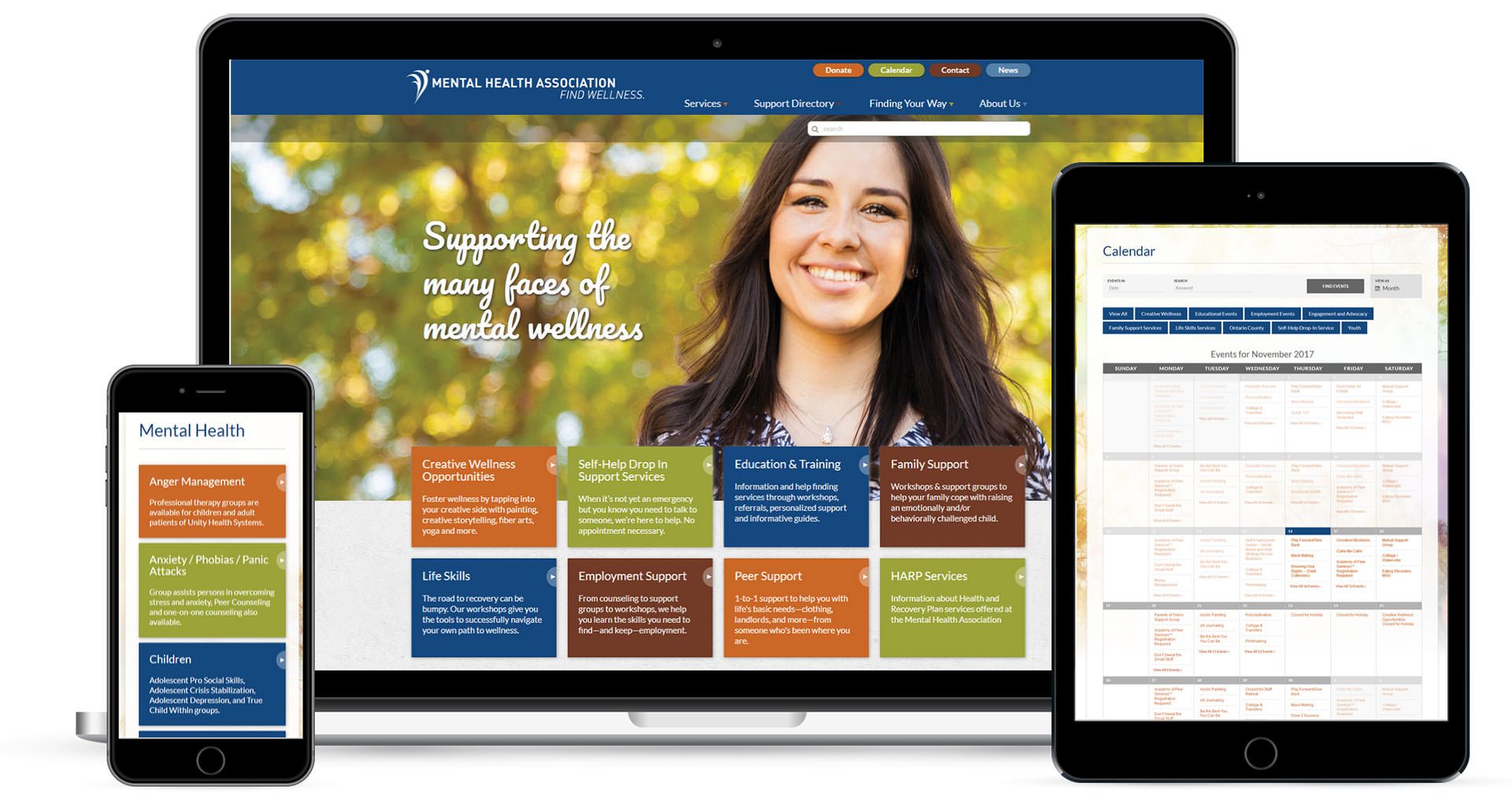 User Friendly Layout Spotlights Services
The design of this mental health site highlights their branding and services while conveying hope and optimism for individuals on the road ahead.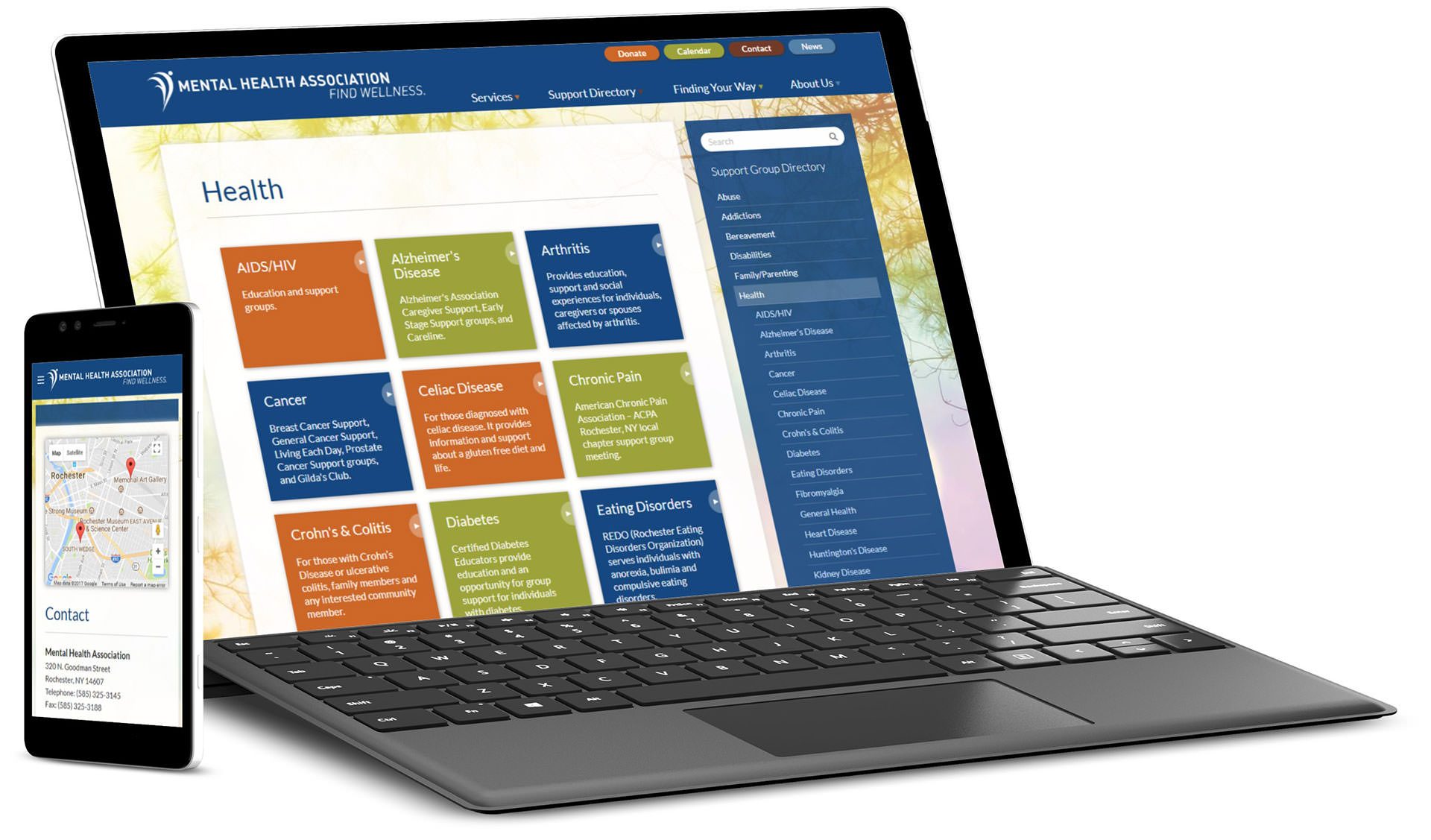 Resourceful Navigation
A well-designed navigation gives MHA the user-friendly platform it needs to attract those turning to the Internet to find a mental health provider.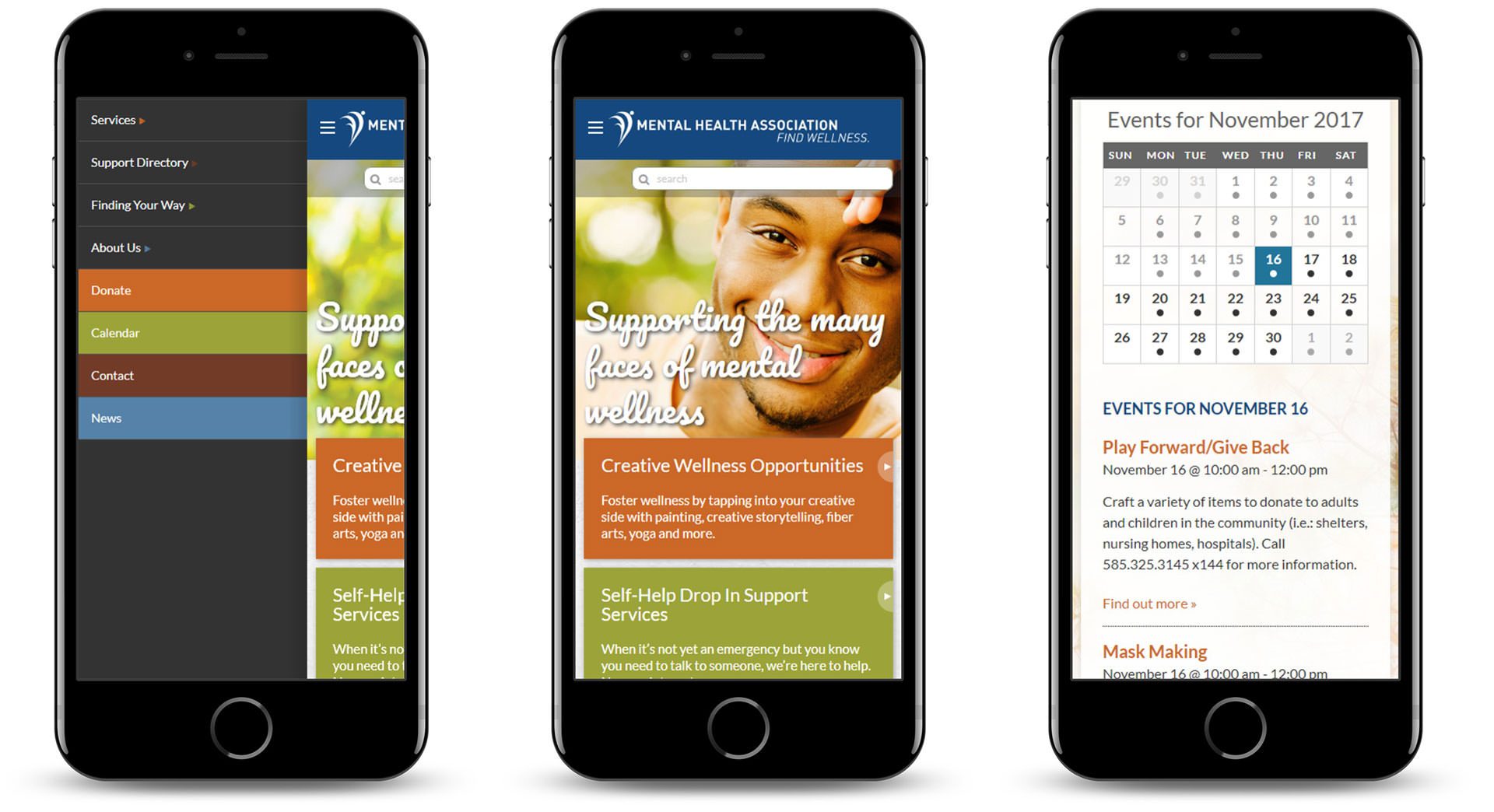 100% Mobile Responsive
The site is mobile responsive and scales seamlessly to work on all devices, from desktop to smartphone.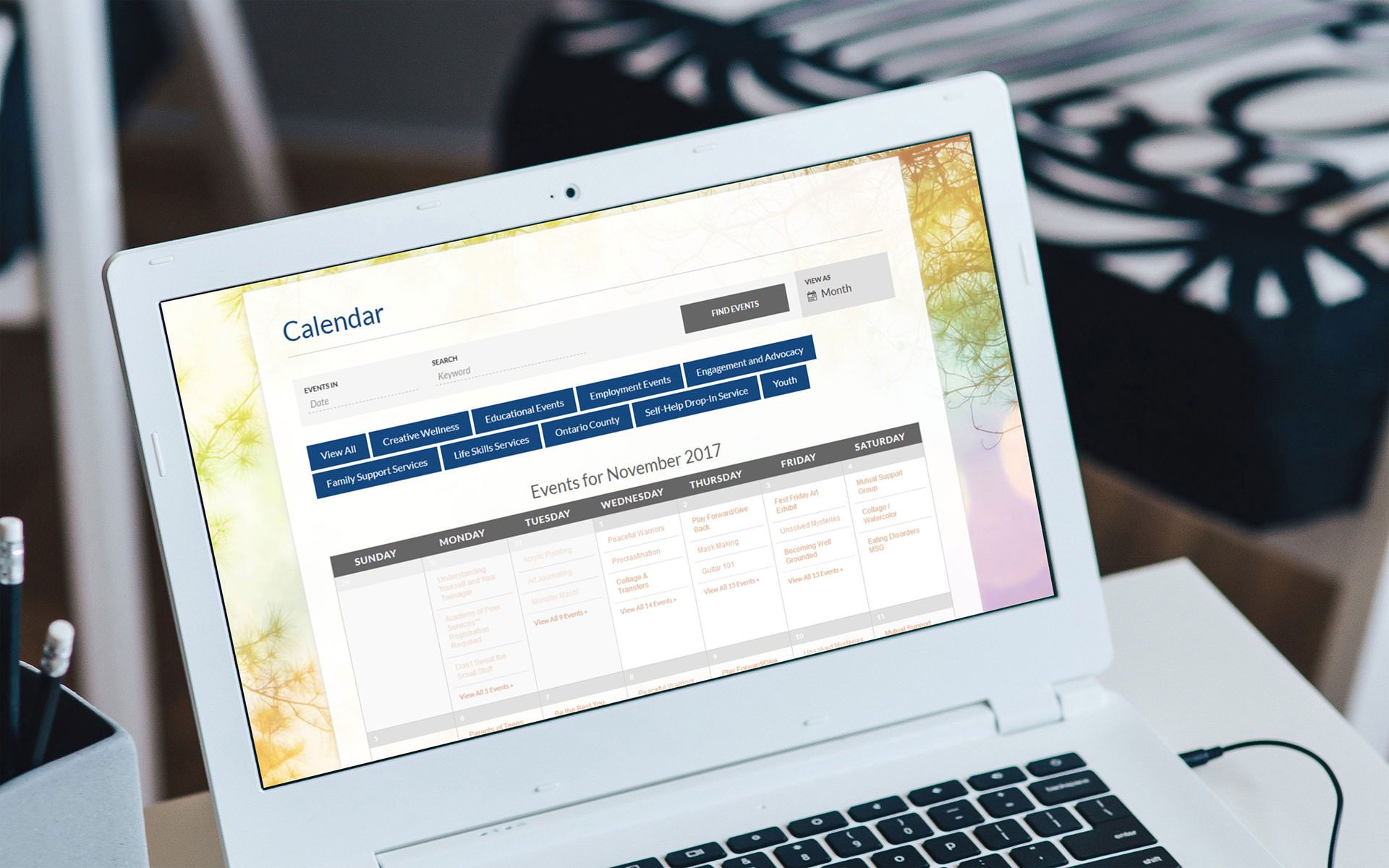 Calendar Solution
A powerful events calendar was implemented to provide a user-friendly, mobile responsive solution for MHA to display their large selection of year-round classes.