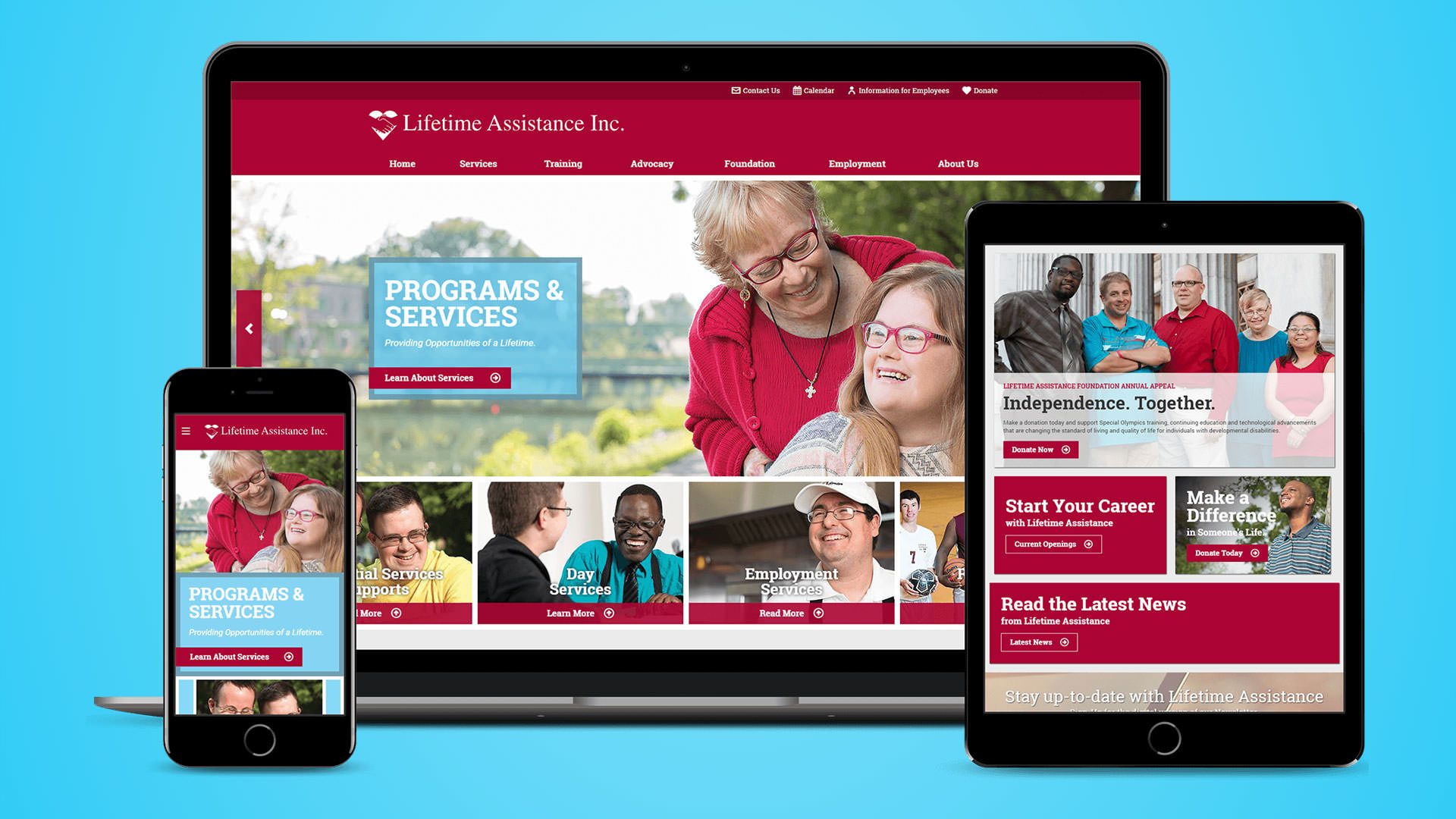 Highly Visual Presentation
Banners and flexible content on the home page enables an elegant presentation of the agency's services on both desktop computers and mobile devices.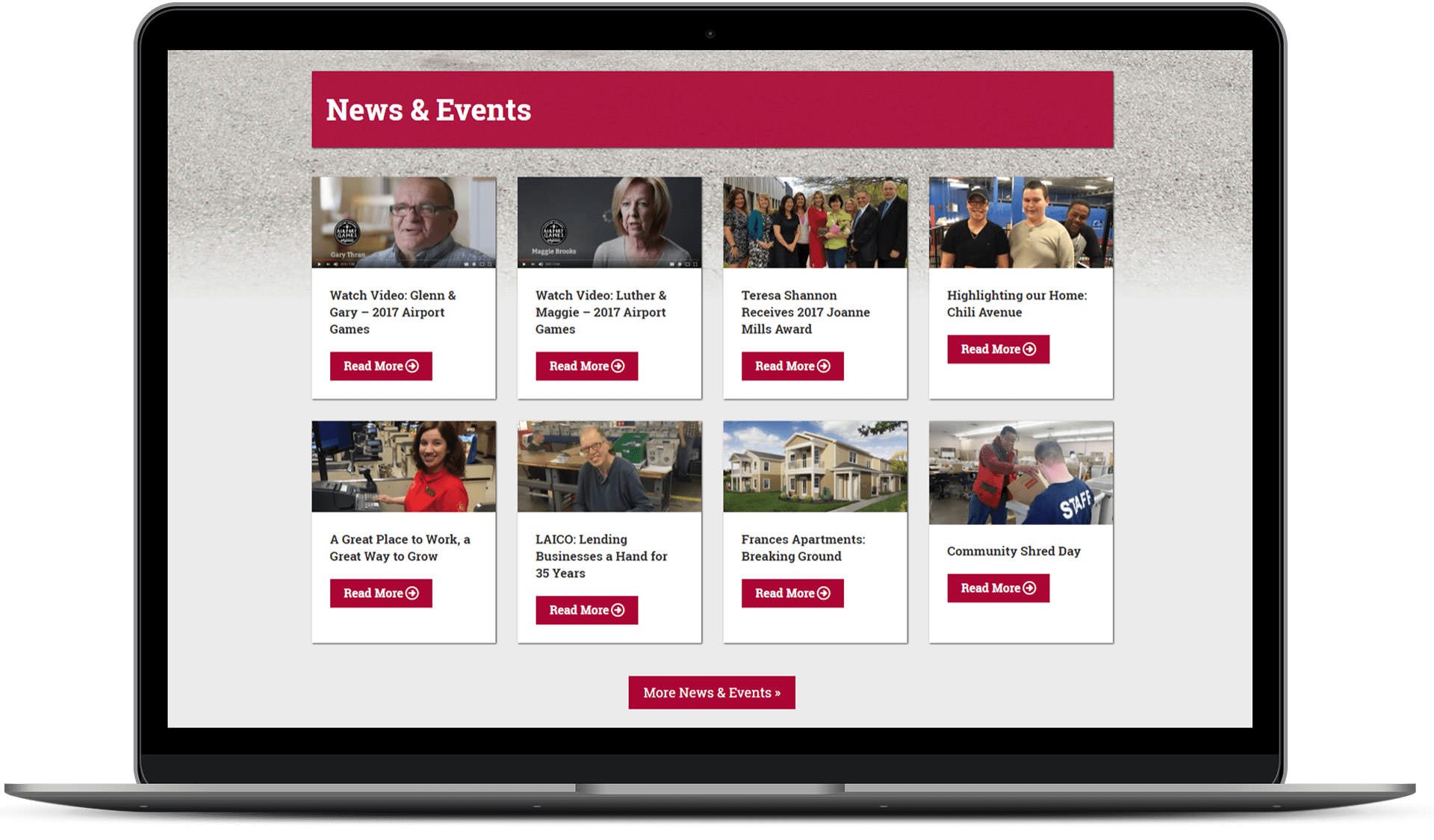 WordPress for Managing News
Use of the WordPress content management system, originally built as a blogging platform, makes it easy to manage news posts and display excerpts on both the home page and main News page.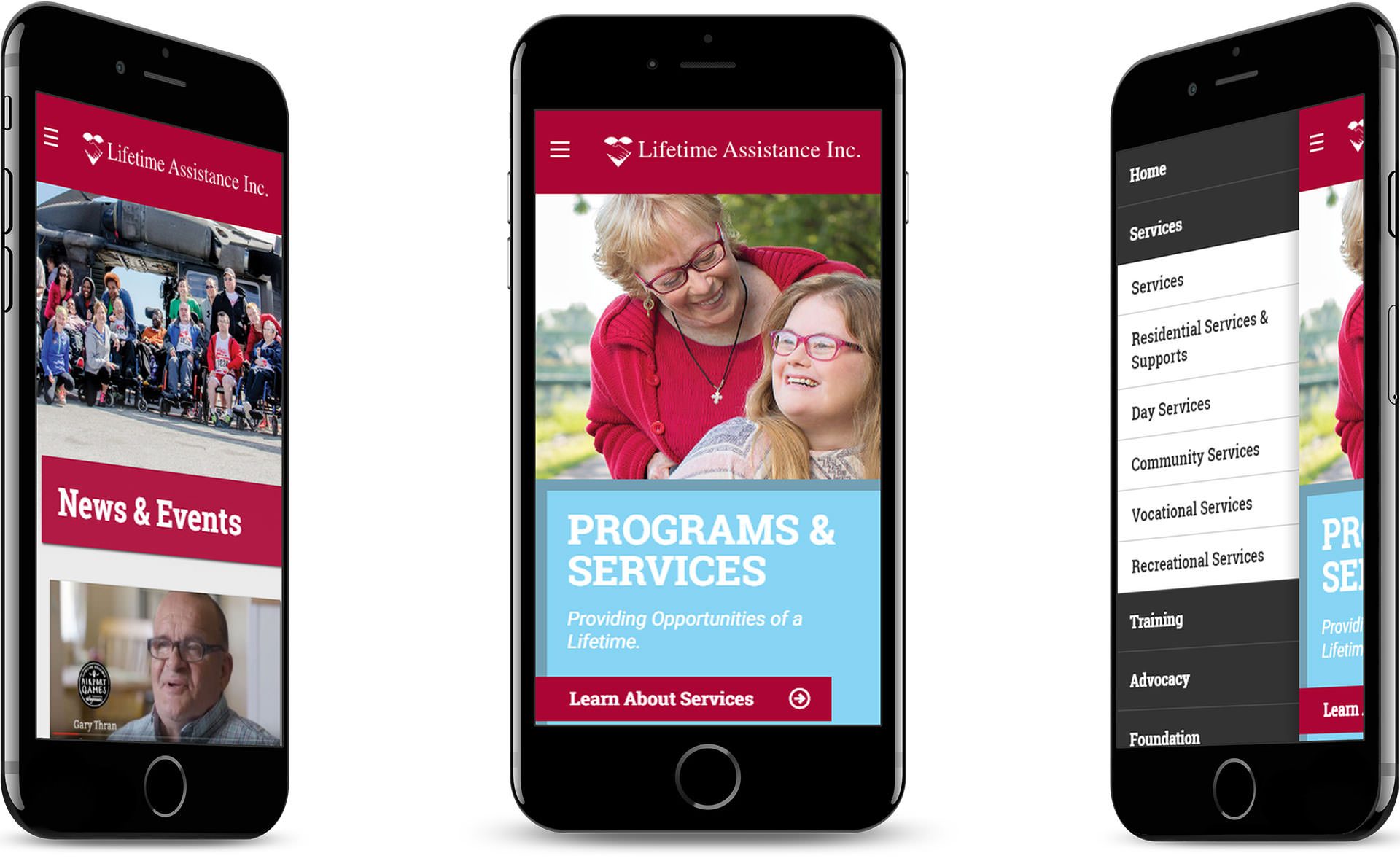 Quality Mobile Presentation
The quality of a website's presentation on mobile is becoming more and more important, especially since Lifetime Assistance is reaching out to the Rochester community rather than businesses.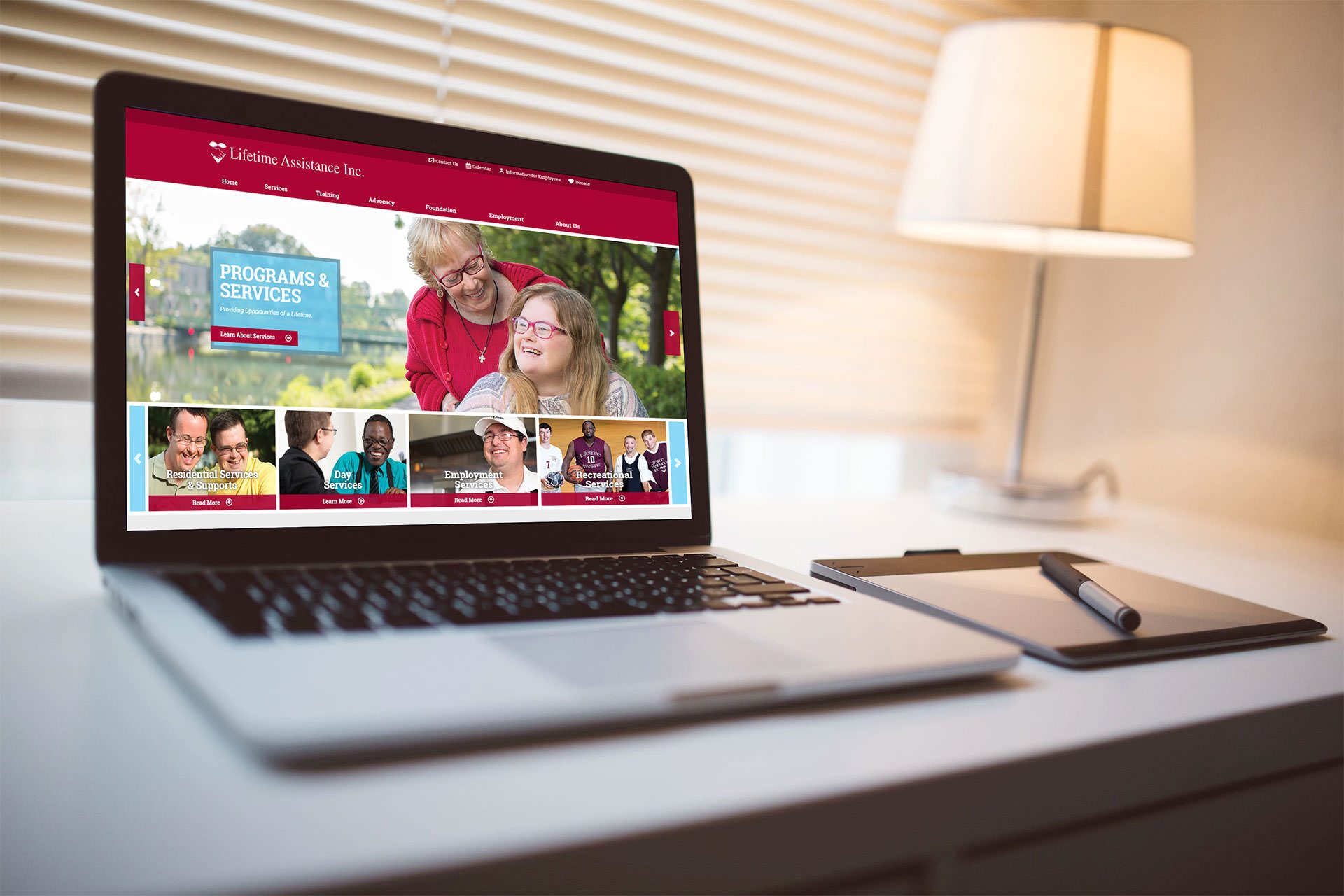 Design Trend: Large Images
The quality of the photography on the Lifetime Assistance site and a design that utilizes the full display and full-size images increases impact.