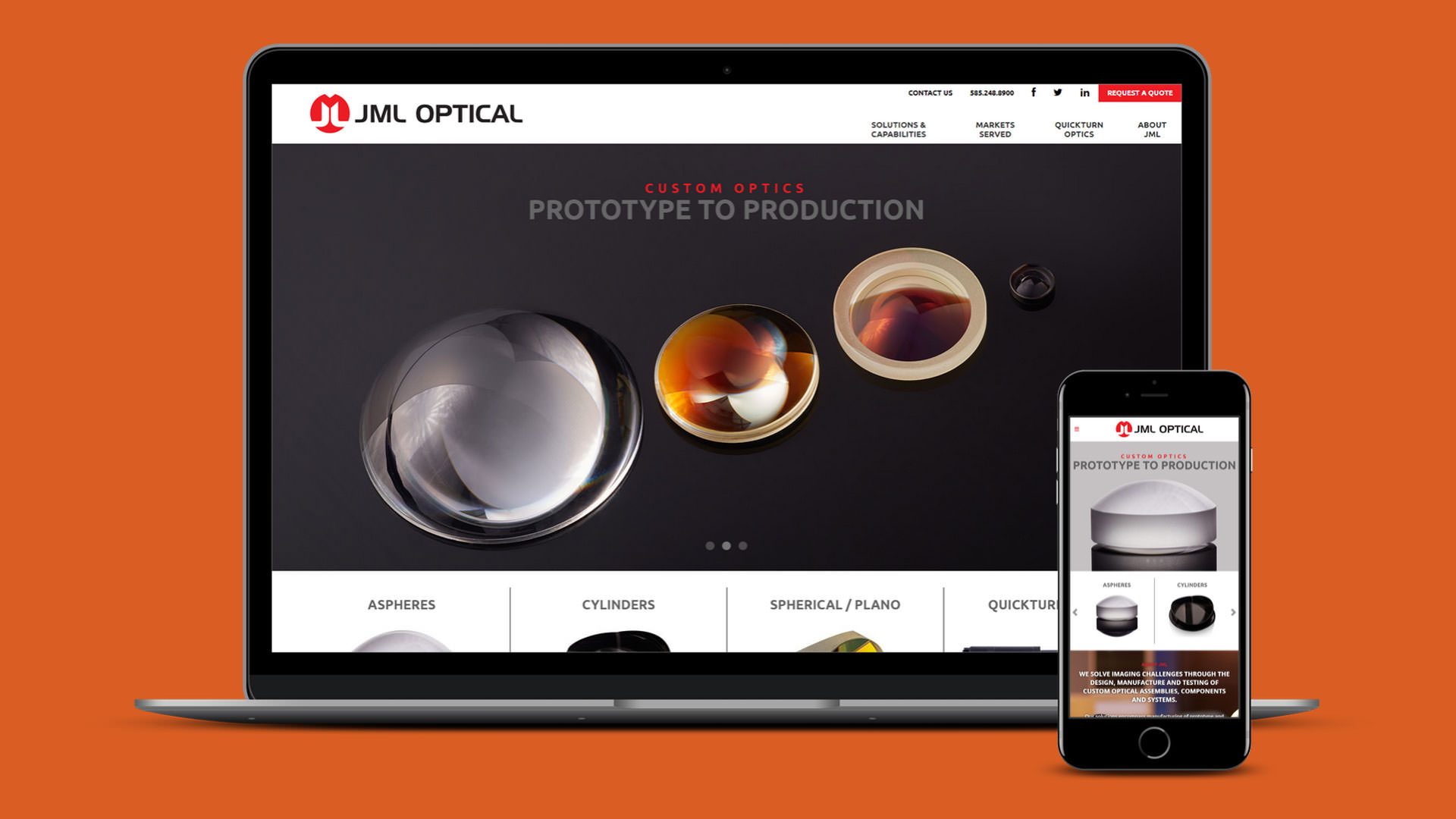 Effective Display of Product Offerings
Clean, bold design, rich custom photography, dynamic sliders and card formats help JML Optical stand out from competition.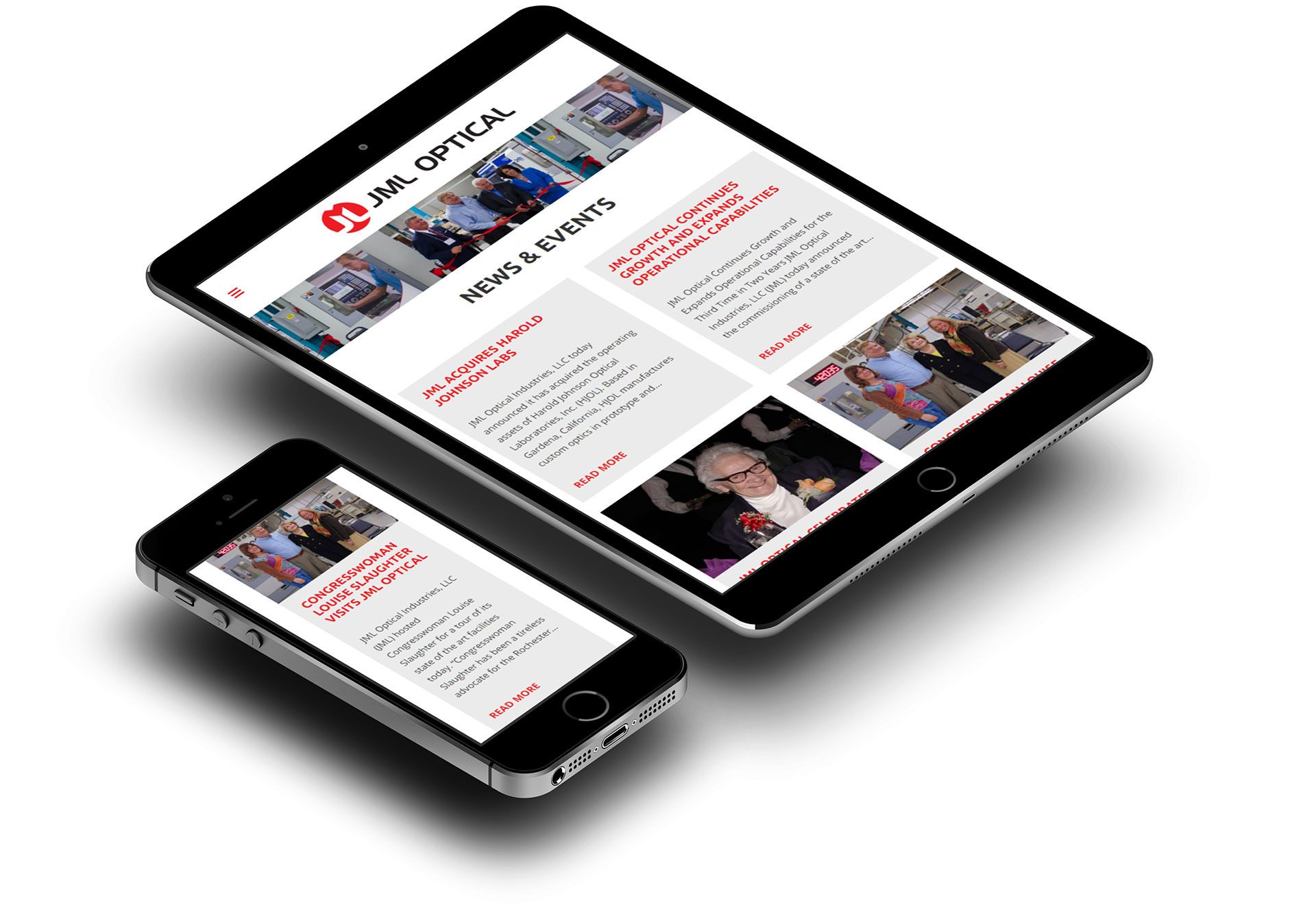 Company News and Highlights Boost SEO
News items are displayed in a clear and easy-to-read card format that is accessible on all devices. News items are also dynamically populated in a slider feature on the homepage.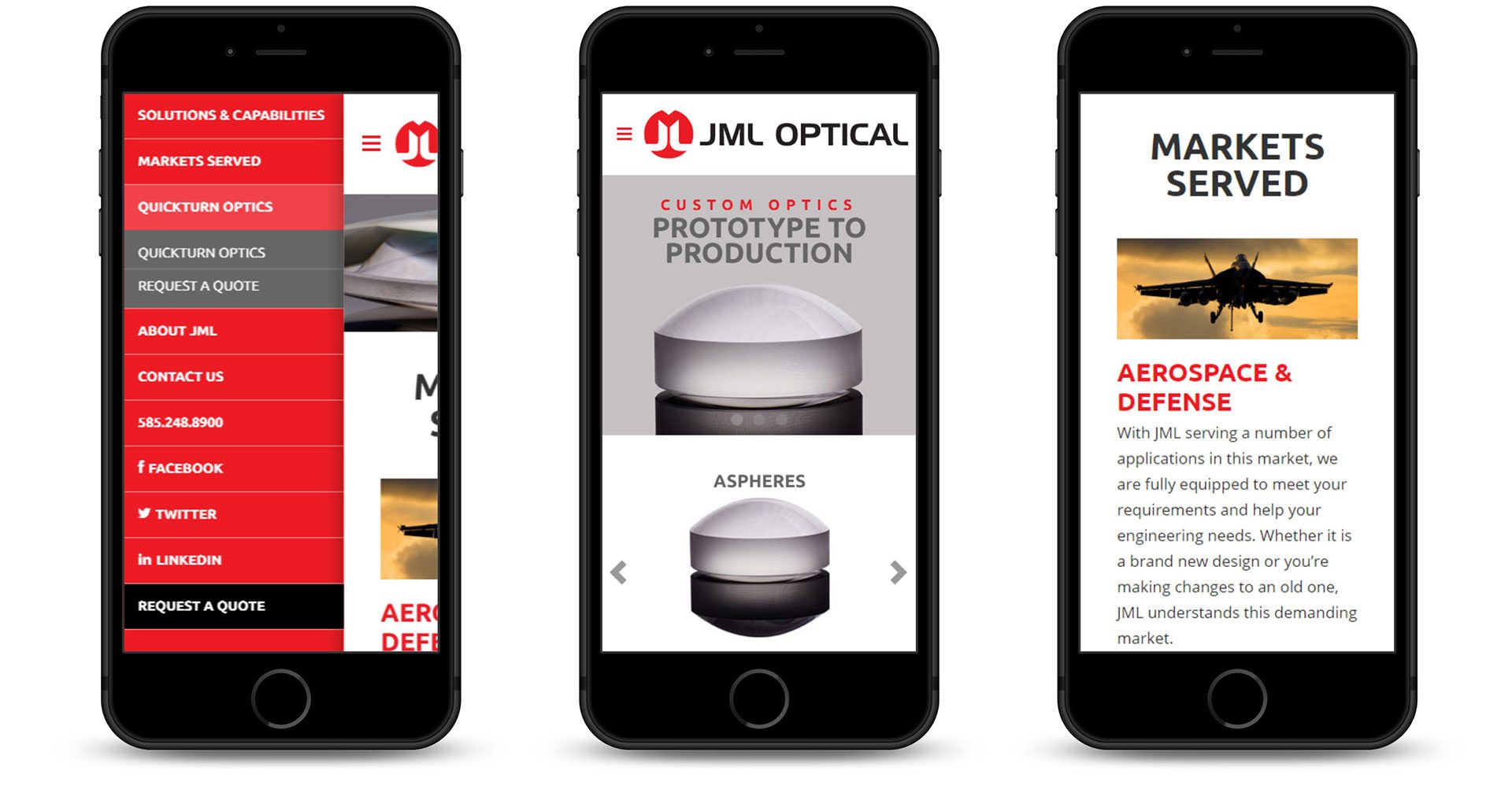 Optimized for Mobile Display
100% mobile responsiveness means JML's website works beautifully across all device screen sizes.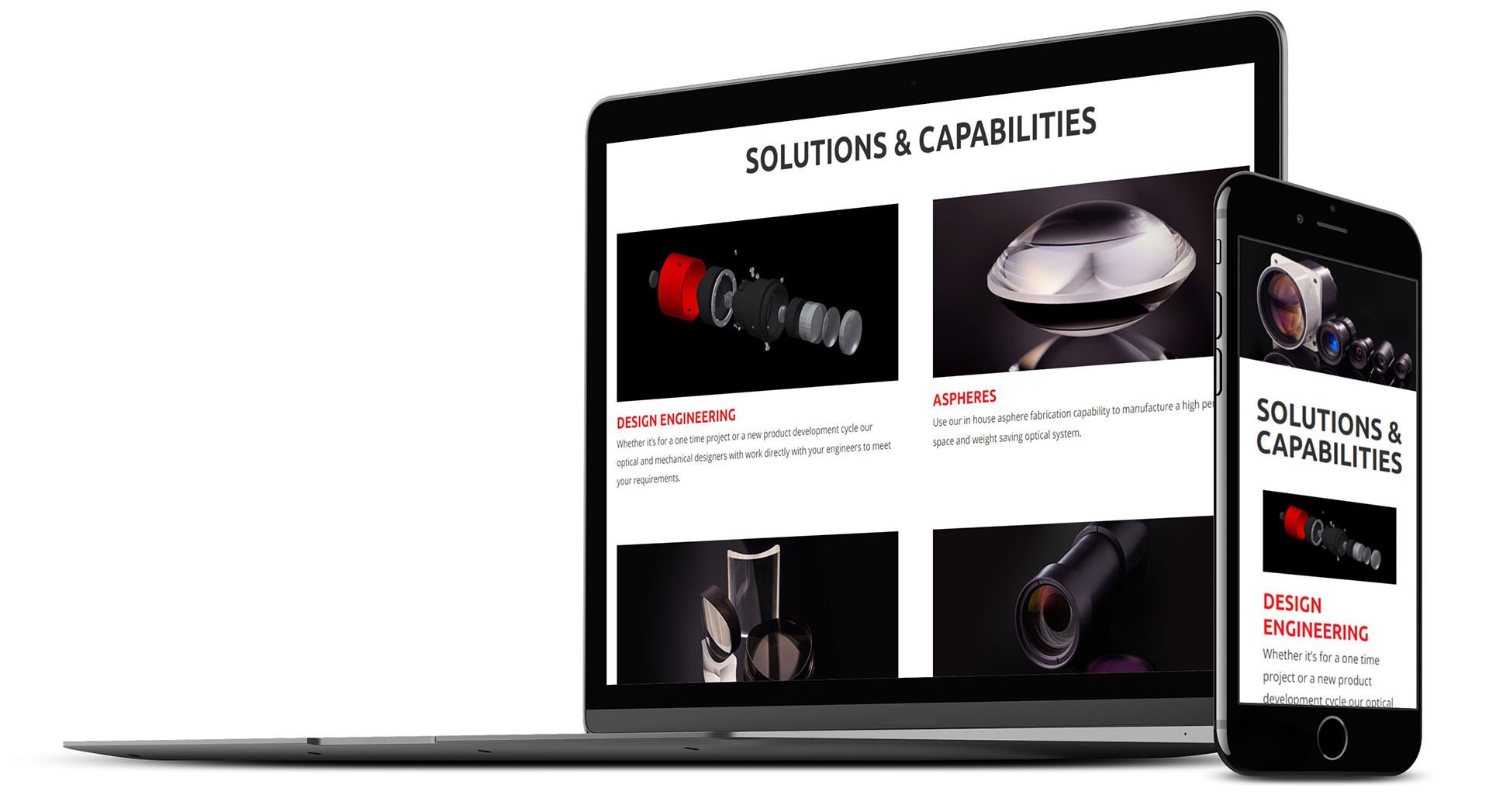 Highlight Solutions
Product markets and solutions are given a seat of prominence with a two-up style layout and image links that can be implemented on any interior page.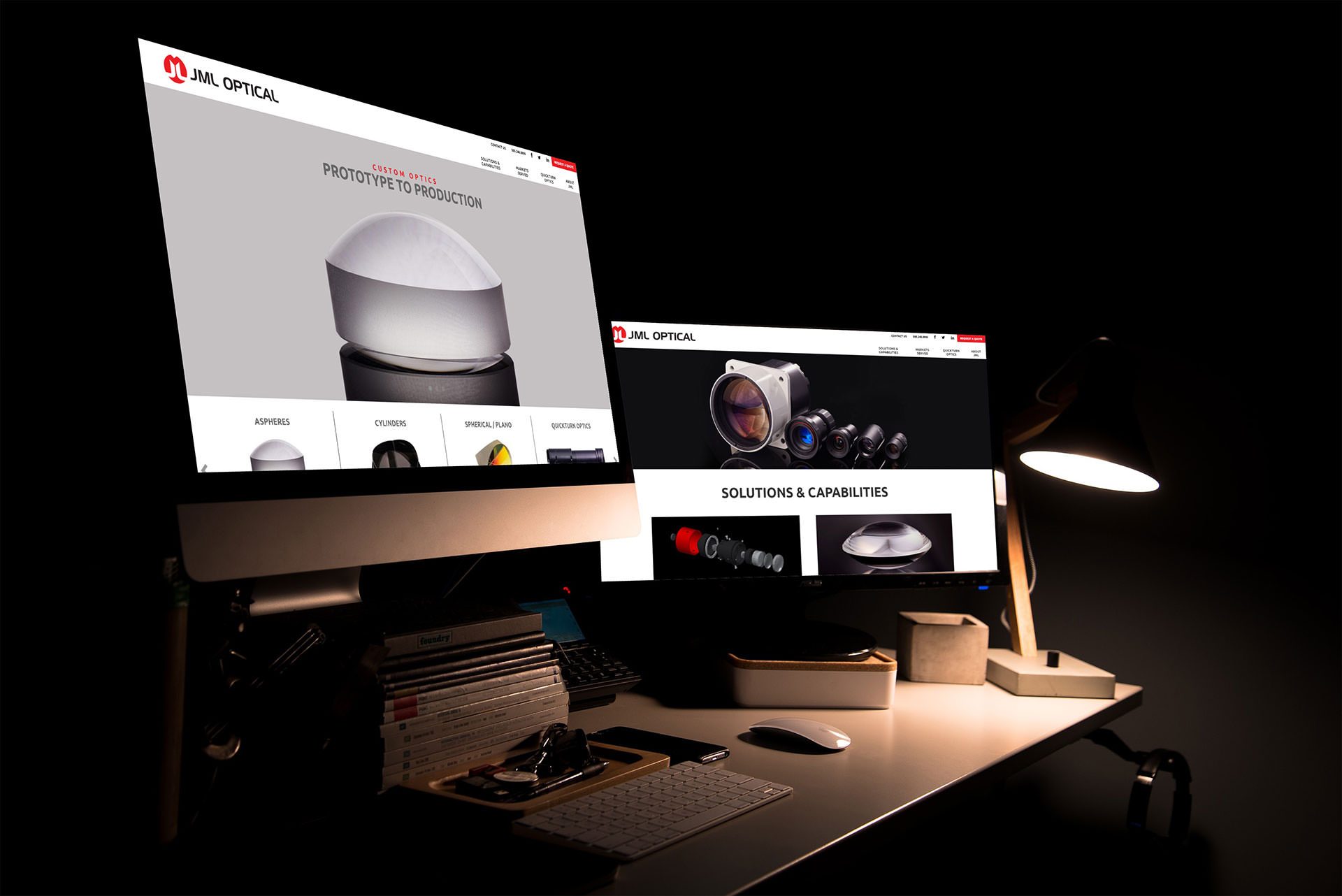 Elegant Display
By immediately displaying large custom product images, combined with a strong use of clean design, JML makes it easy for visitors to learn about their products and offerings.