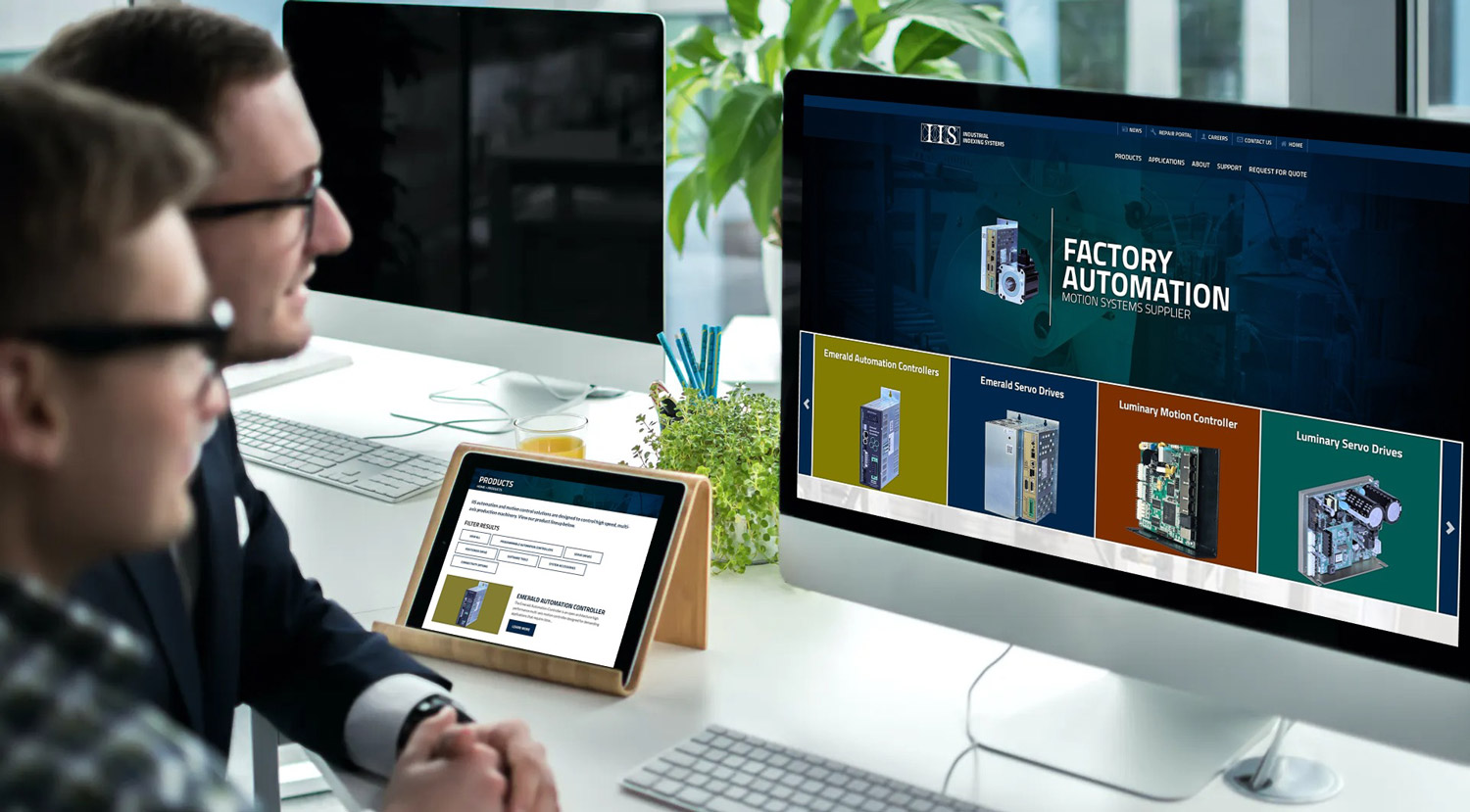 Product Filtering
The ability to apply filters and use product categories improves the experience for website visitors.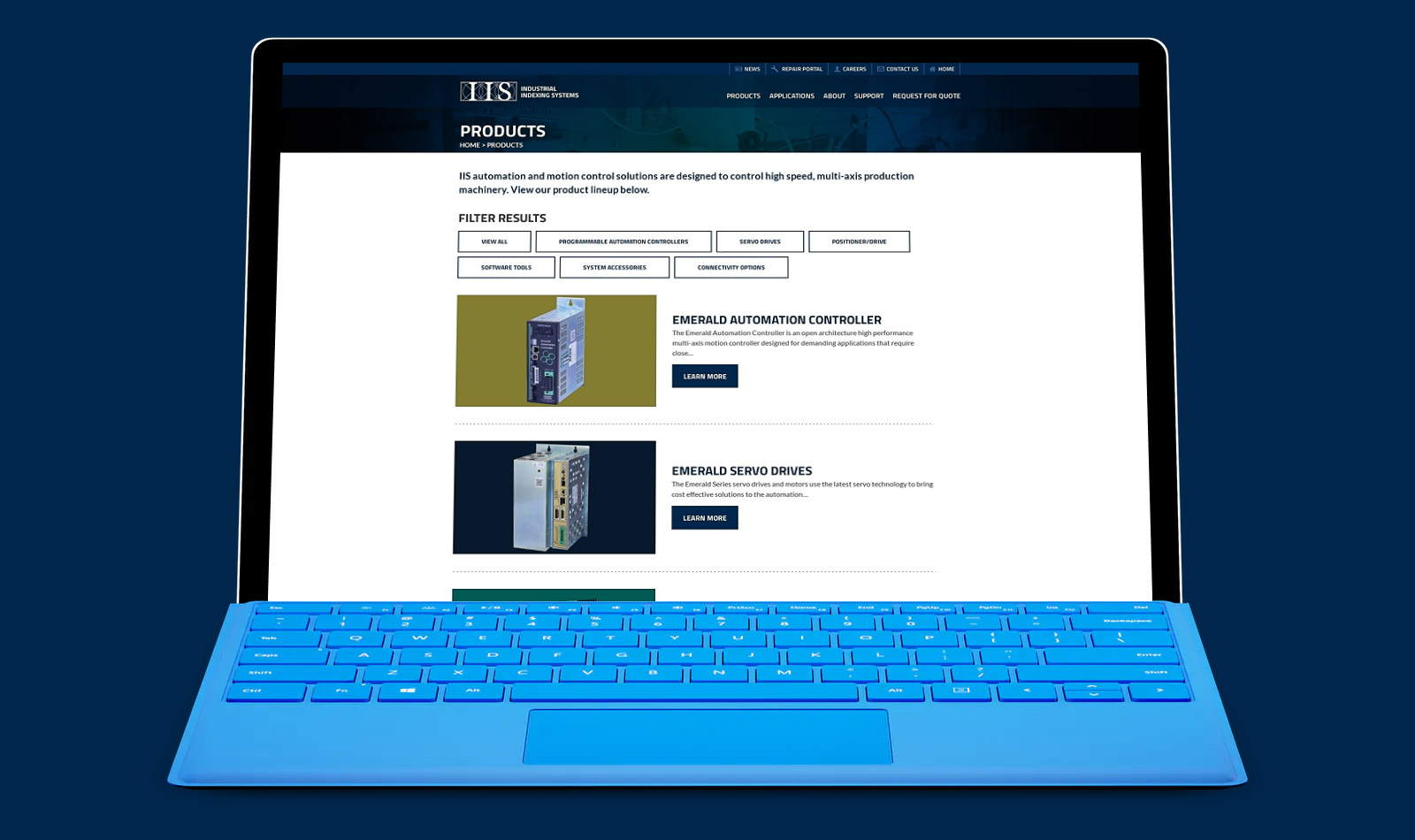 Intuitive Interface
Website visitors can browse product categories to quickly learn more about the company.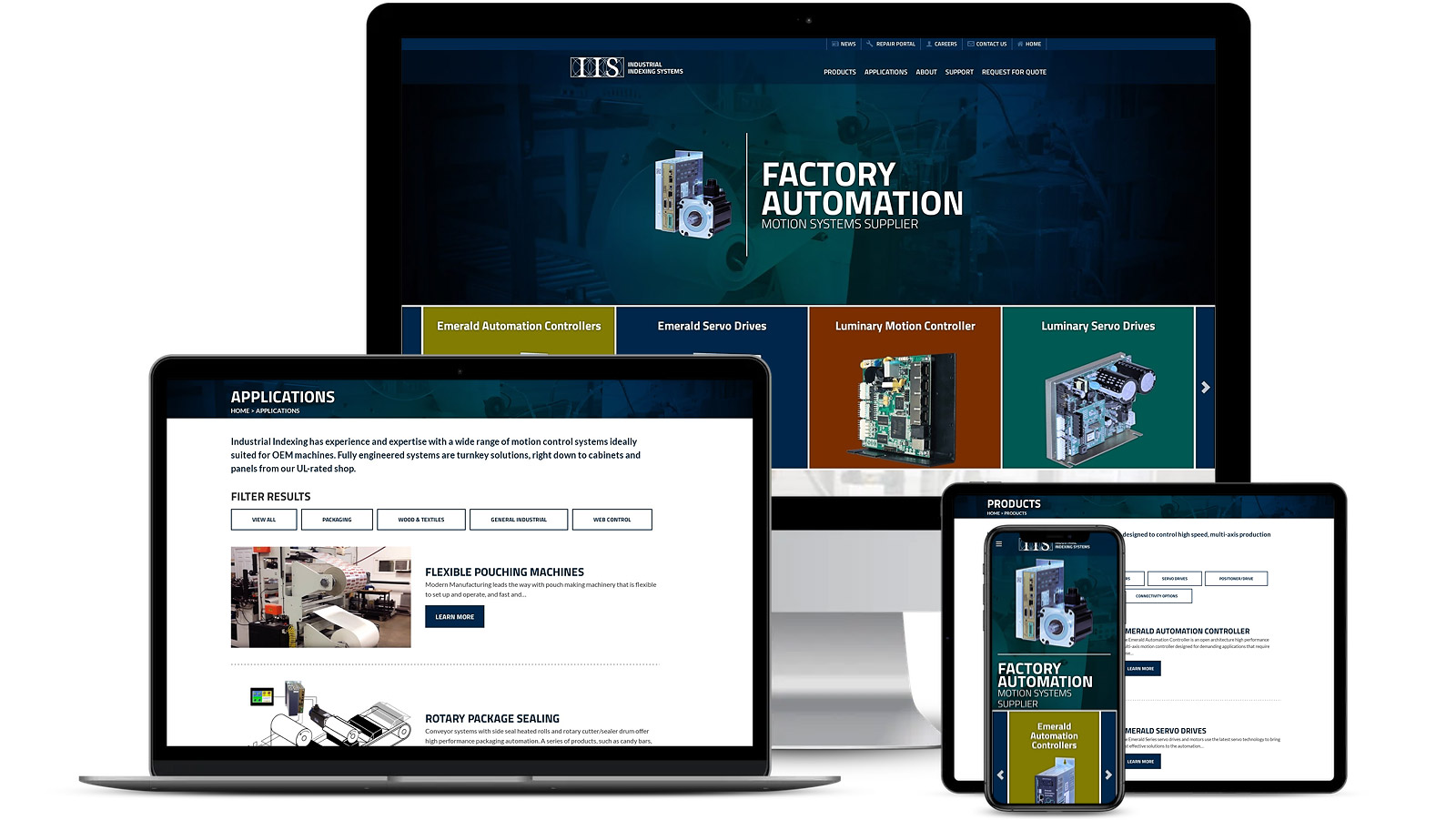 Responsive Design
Top notch performance on a wide range of displays is a must.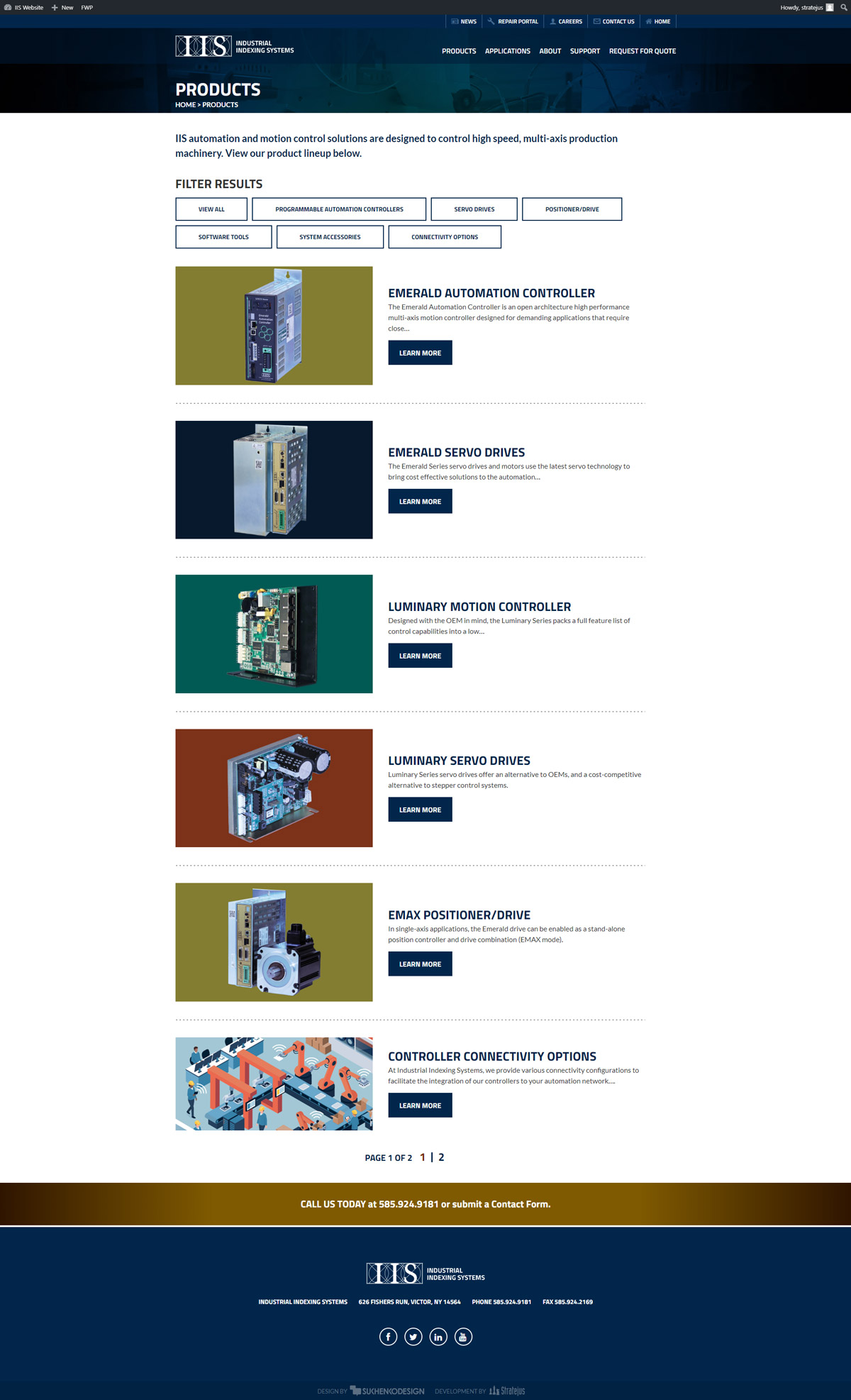 Products and Applications
Both IIS products and applications are displayed using similar technology.