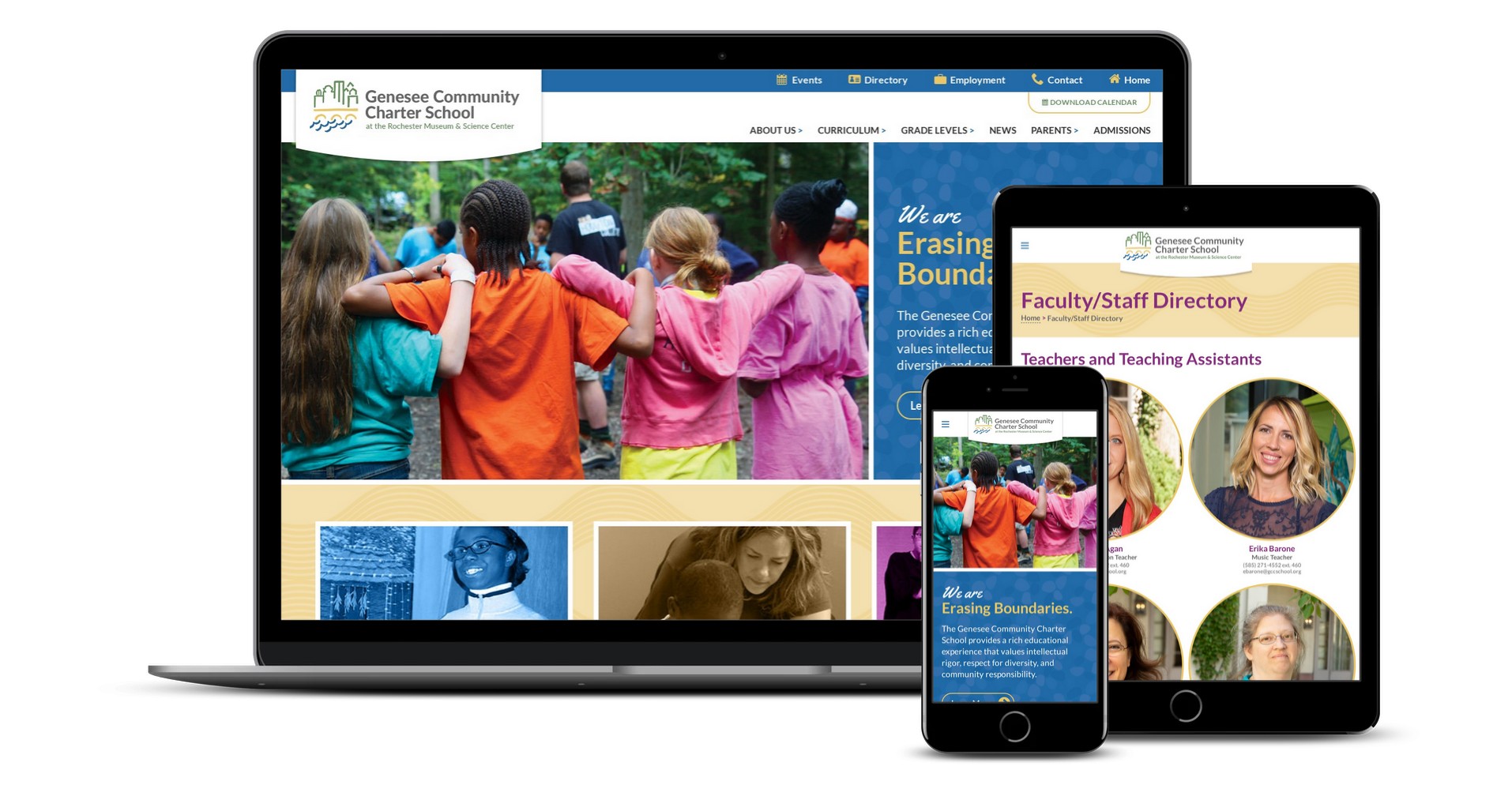 Reaching the School Community
The GCCS website needs to serve both the needs of current students and their parents, along with amplifying its position as a leading EL school.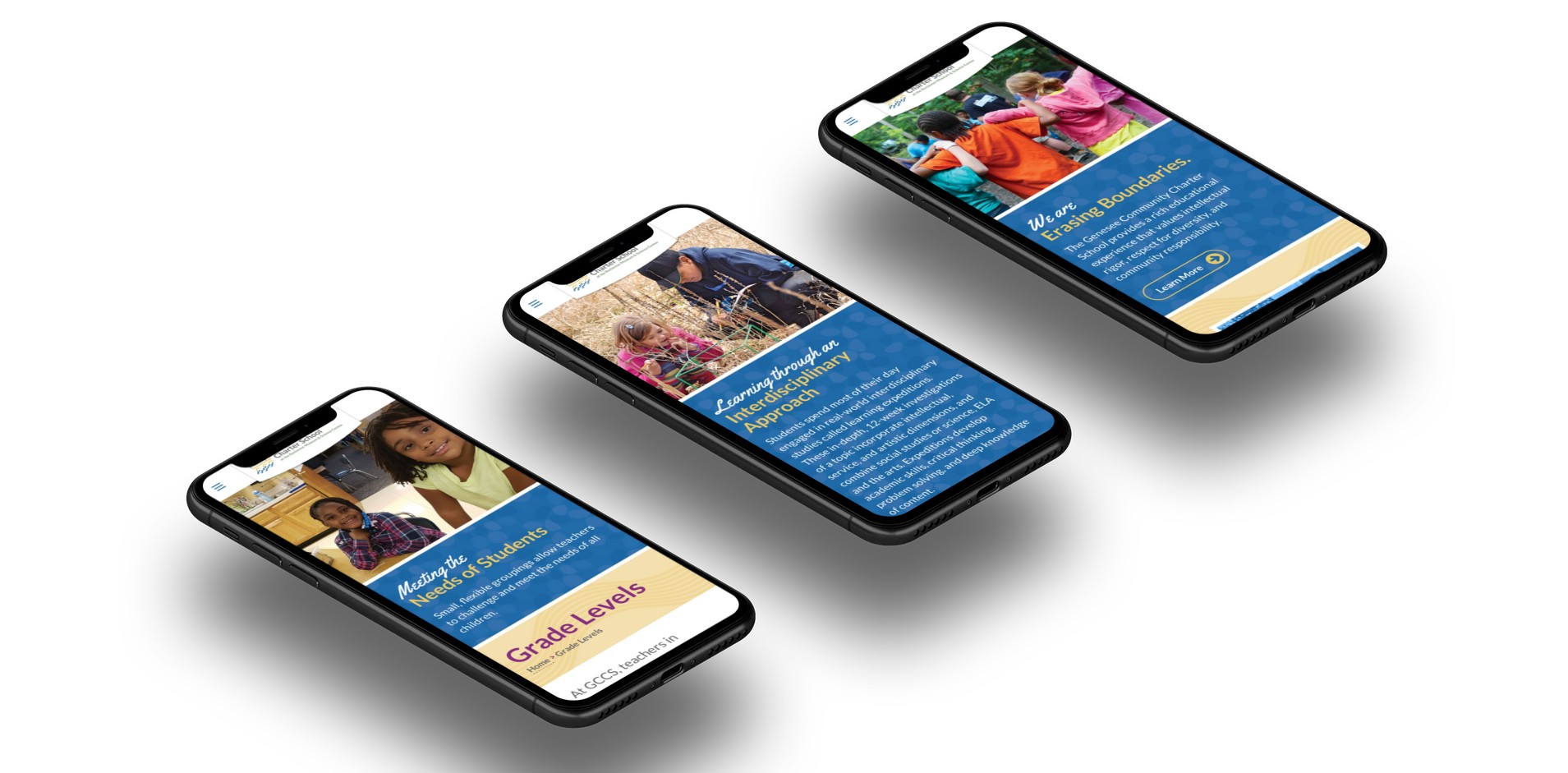 Importance of Mobile
High on the list of website priorities was providing an outstanding mobile interface for the website.
Communicating the Brand
Every website design should quickly and intuitively deliver key messages in an easy to digest format.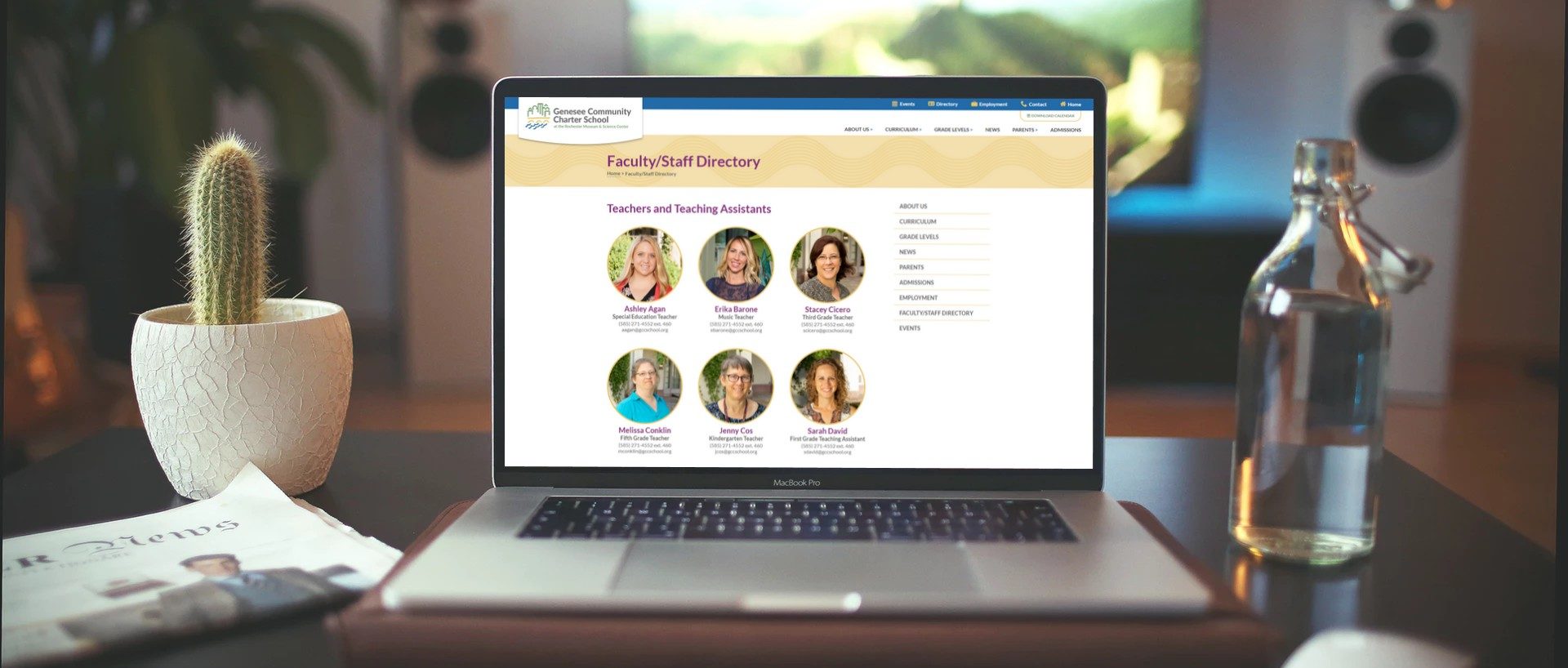 Faculty Staff Directory
Presenting its people are a key component of the GCCS website

Focus on Events
Schools and colleges often benefit from implementing an online school calendar.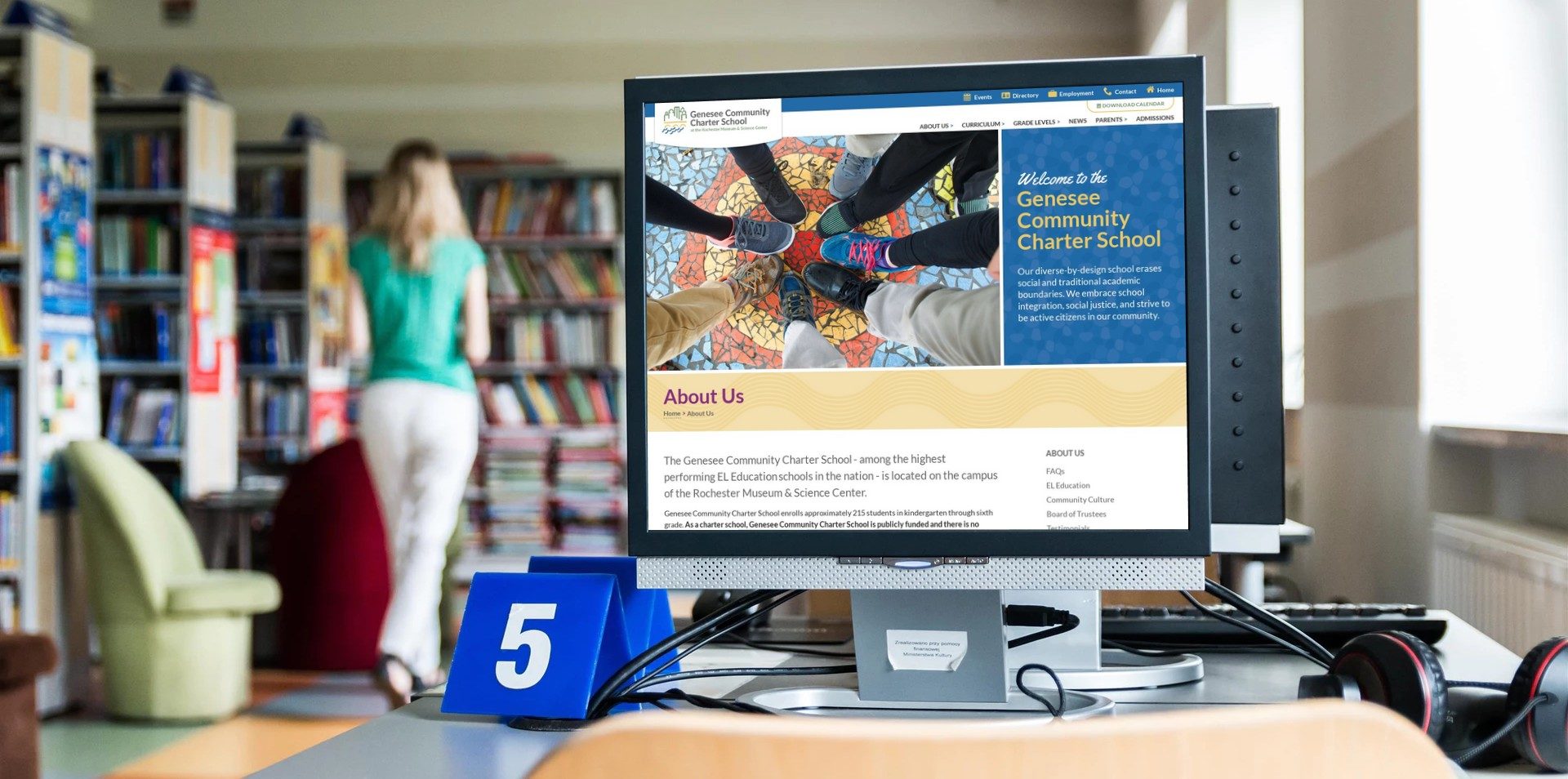 Importance of the About Page
Because it is a common page on most websites, visitors expect to find an About statement to learn more.