Focus on Personalized Services
By focusing on employees within the website, visitors are able to connect with members of the Dopkins team and understand more fully its "People to People" approach.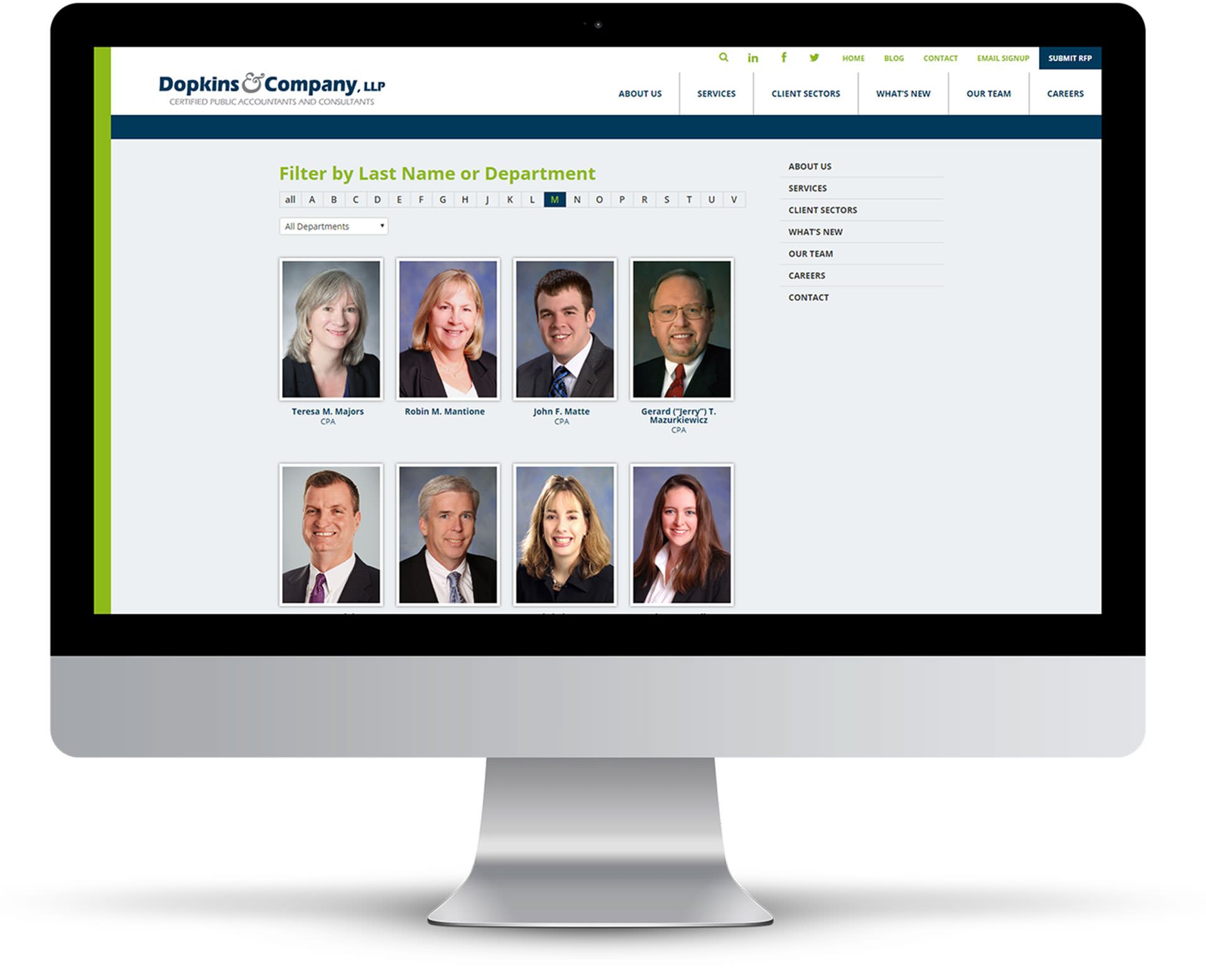 Team Directory
Site visitors are able filter the employee directory by department or last name, and view a biography of each person on the team.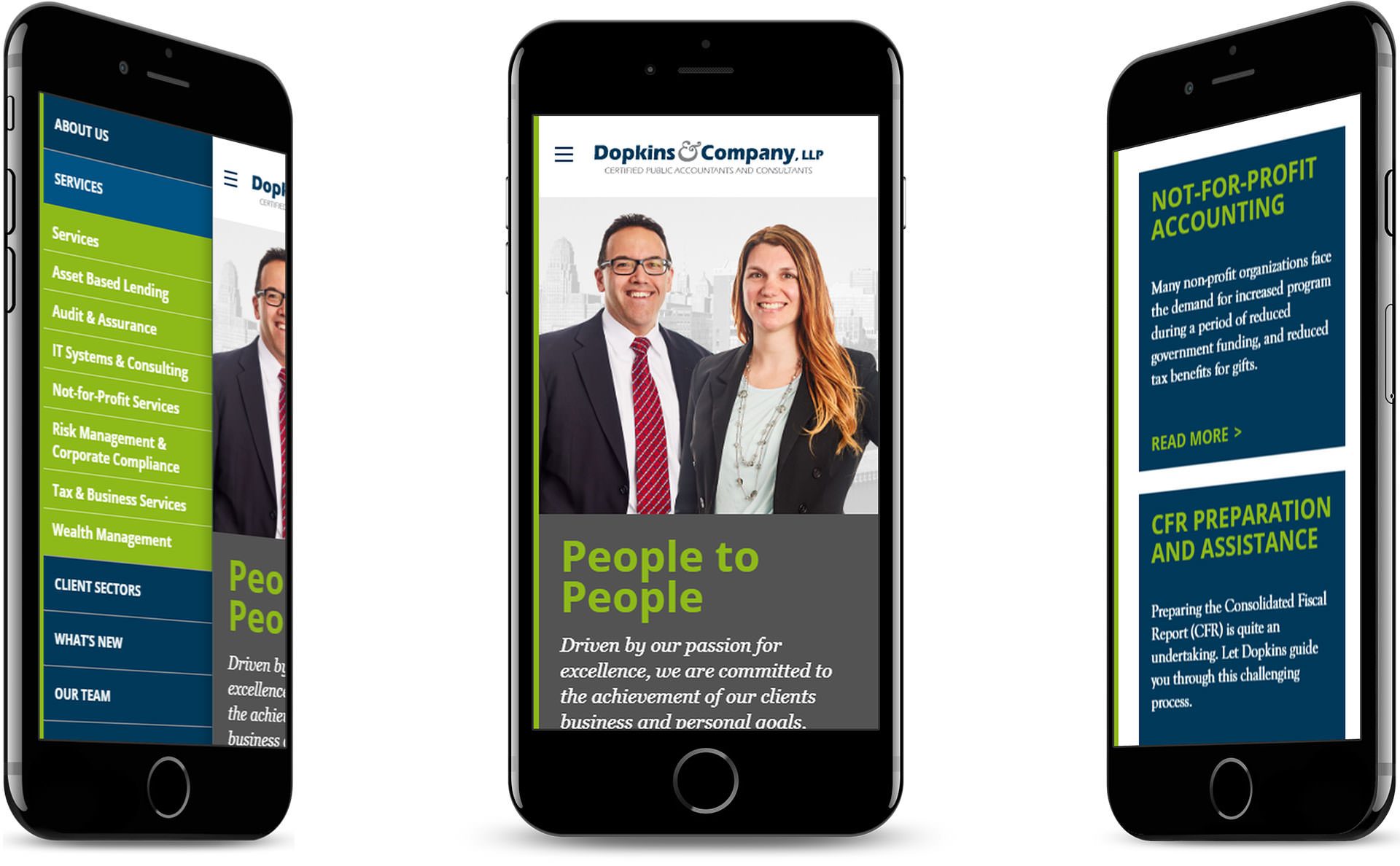 Responsive Design
With more than 50% of web pages worldwide viewed on mobile devices, the visual quality of the website presentation has become more and more important.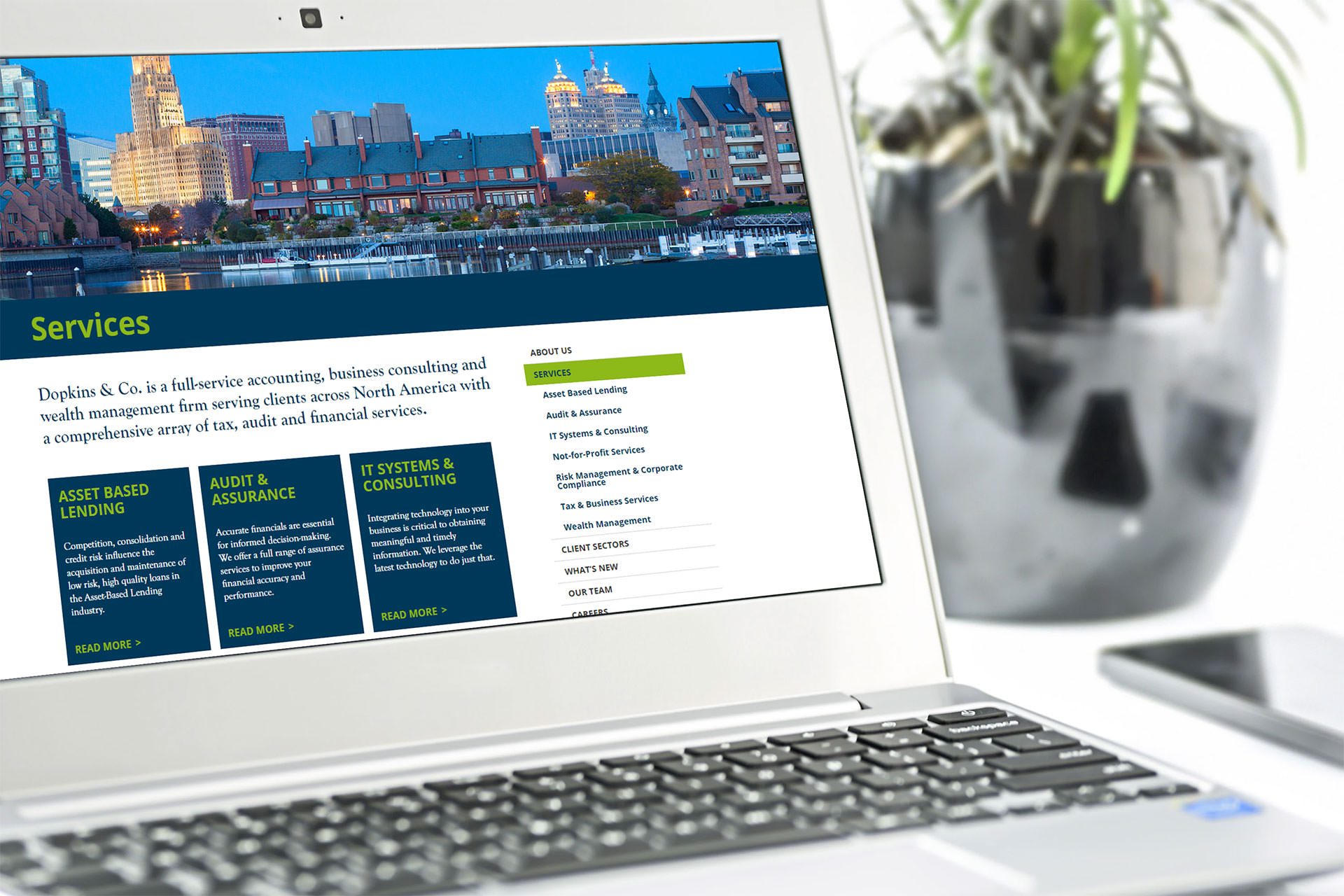 Focus on User Experience
Website visitors are typically "browsing" to find specific areas that interest them, so there is a strong trend to provide simpler, more graphical layouts to make site content more accessible.