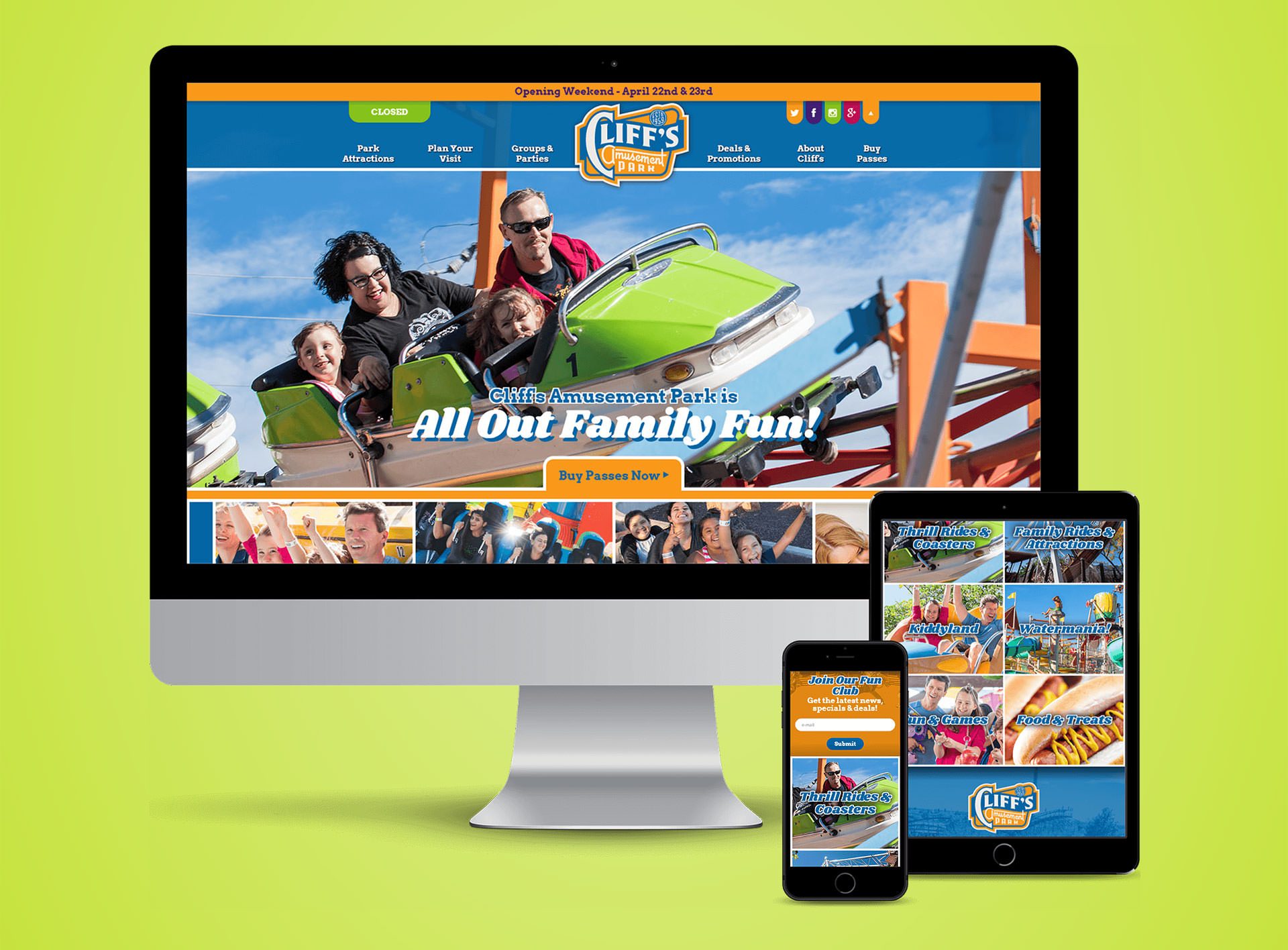 Thrilling Design Packs a Punch
A rollercoaster-like rumble shakes the Cliff's logo in the header of its homepage, slide-up information boxes highlight deals and special events, and image sliders rotate to provide a dynamic first impression.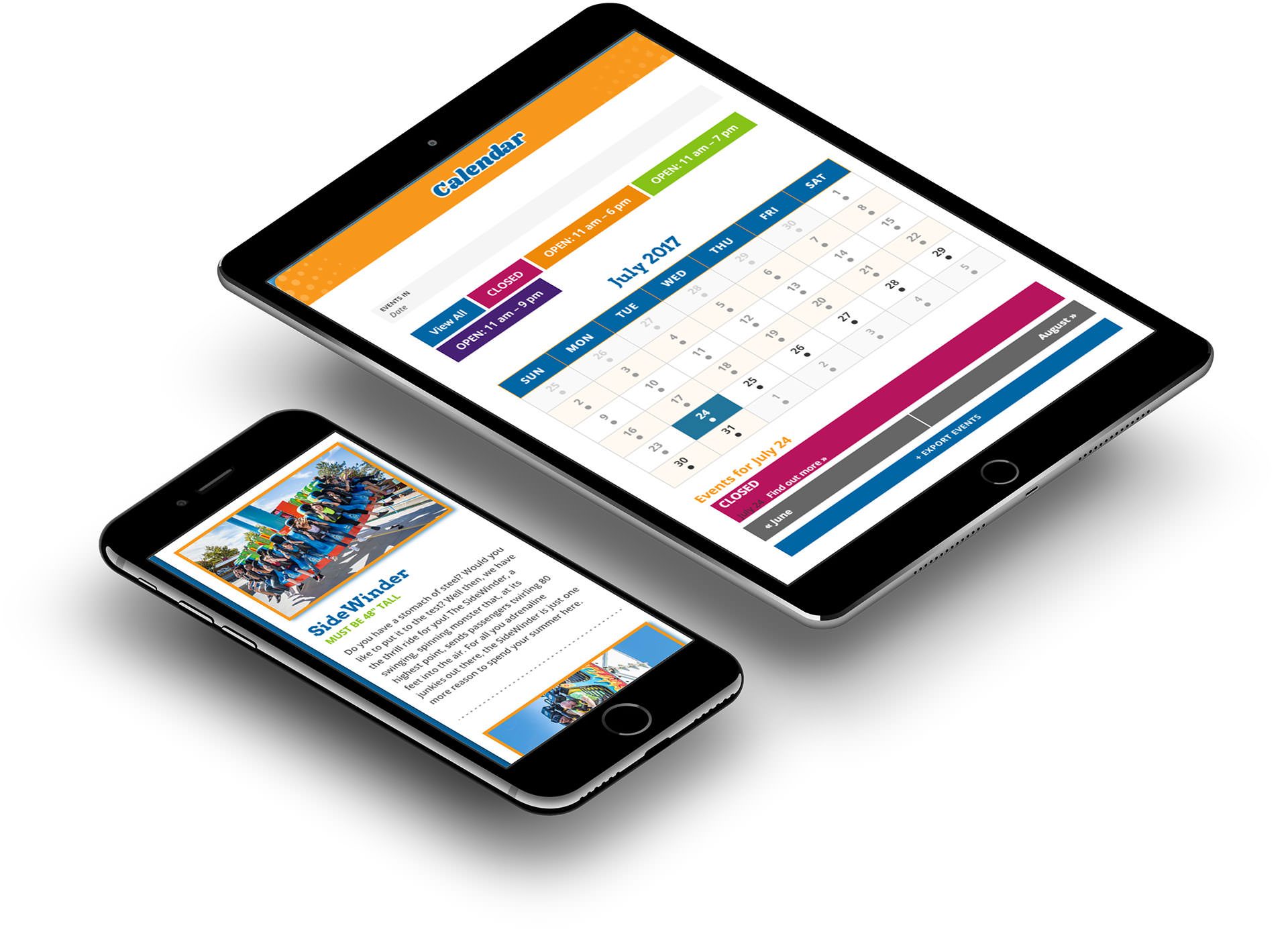 Calendar & Image Blocks
A responsive calendar solution is perfect for displaying upcoming events and park hours. Easily editable image and video blocks showcase rides, deals and more.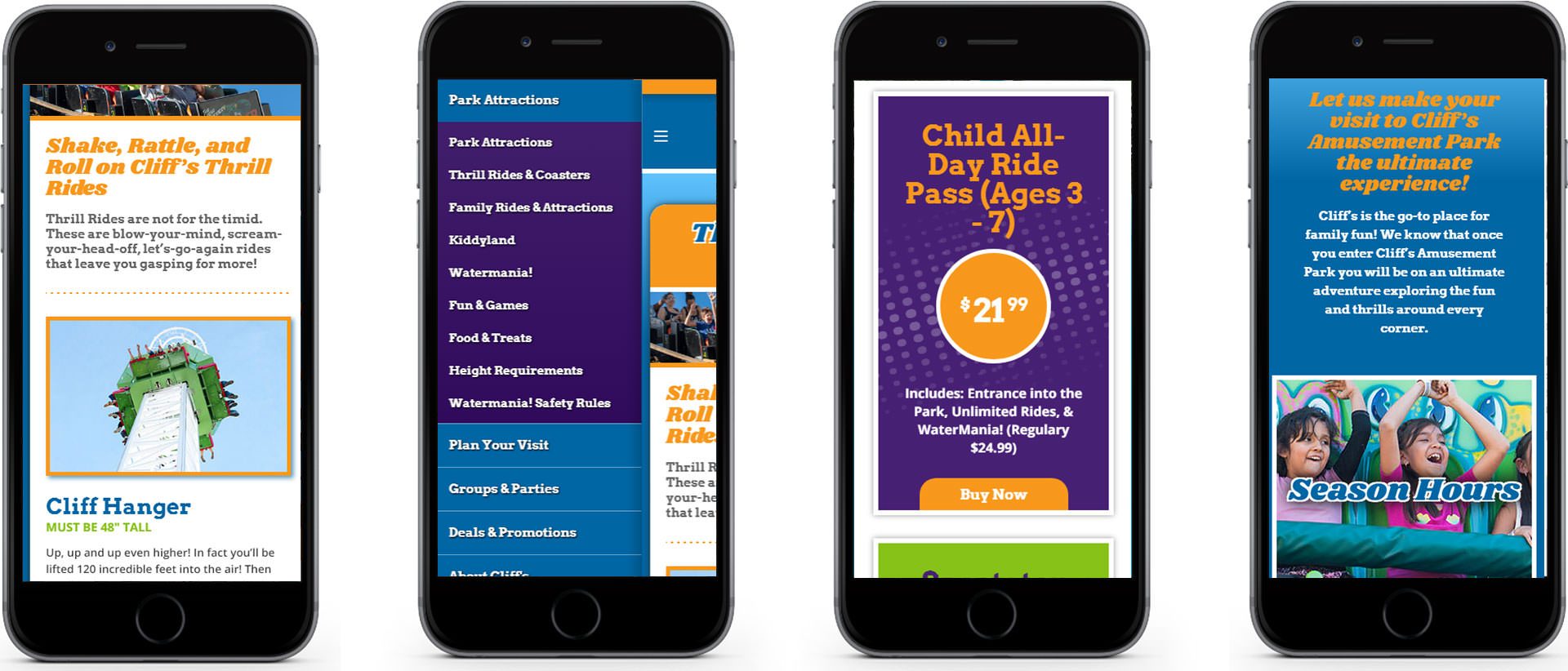 Fun On All Screen Sizes
A site that is 100% mobile responsive makes mobile consumers more likely to purchase tickets and continue browsing a webpage for relevant information.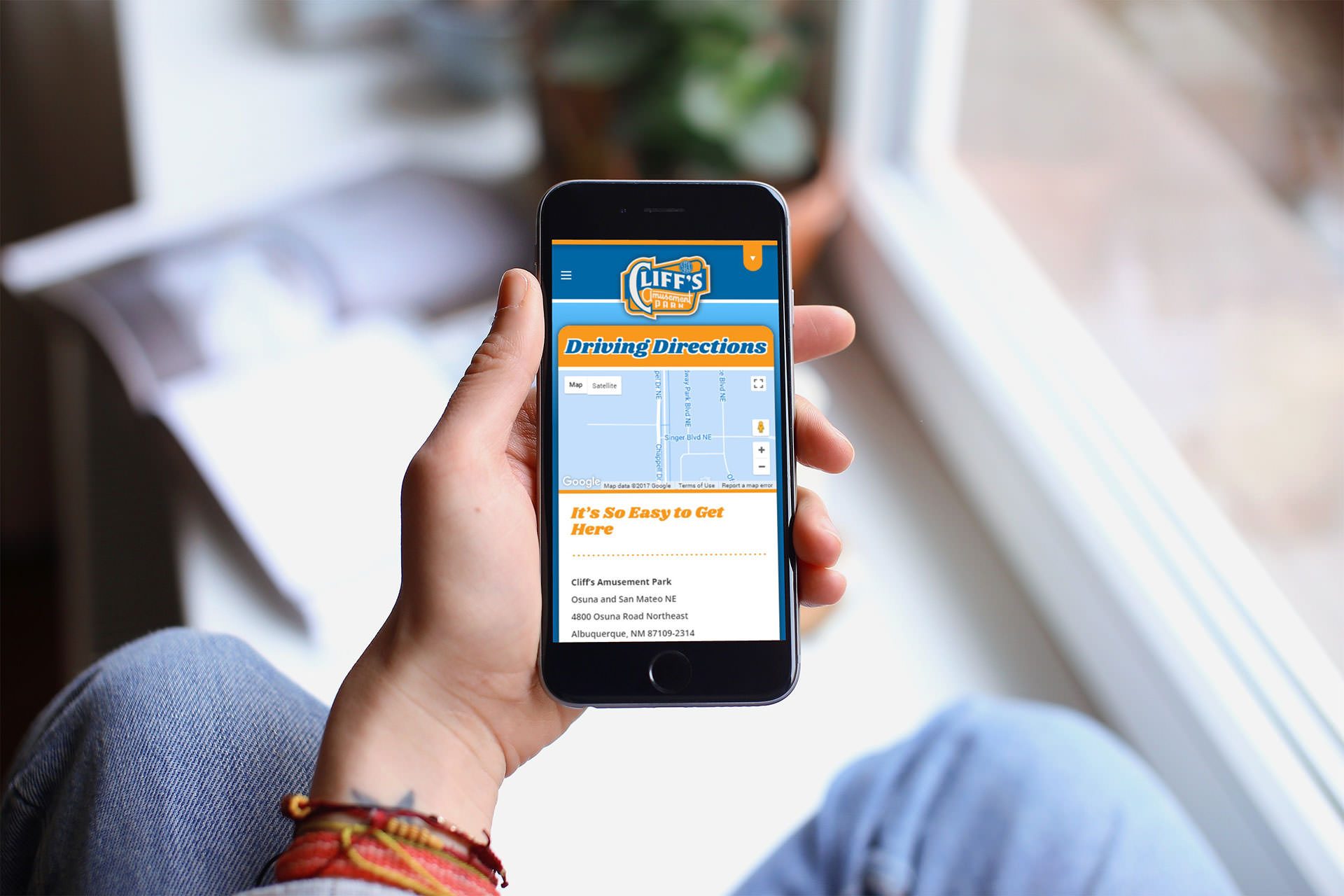 Custom Map Feature
By simply typing in an address in the WordPress back-end, you can embed a customized Google Map on your web page. This feature is especially useful for visitors that quickly want directions to your business.