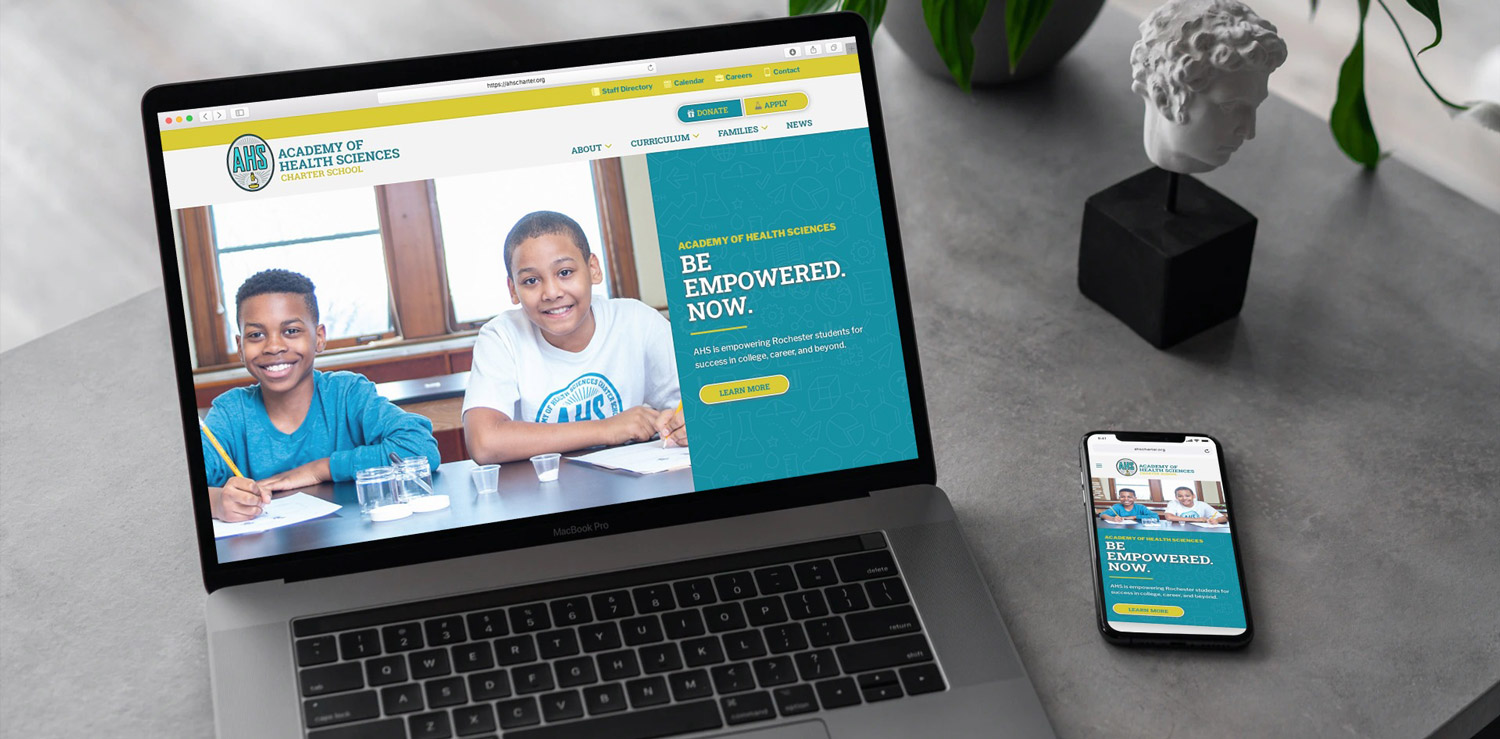 Experience with Schools & Colleges
Our past experiences developing websites for schools and colleges paid dividends for AHS Charter School.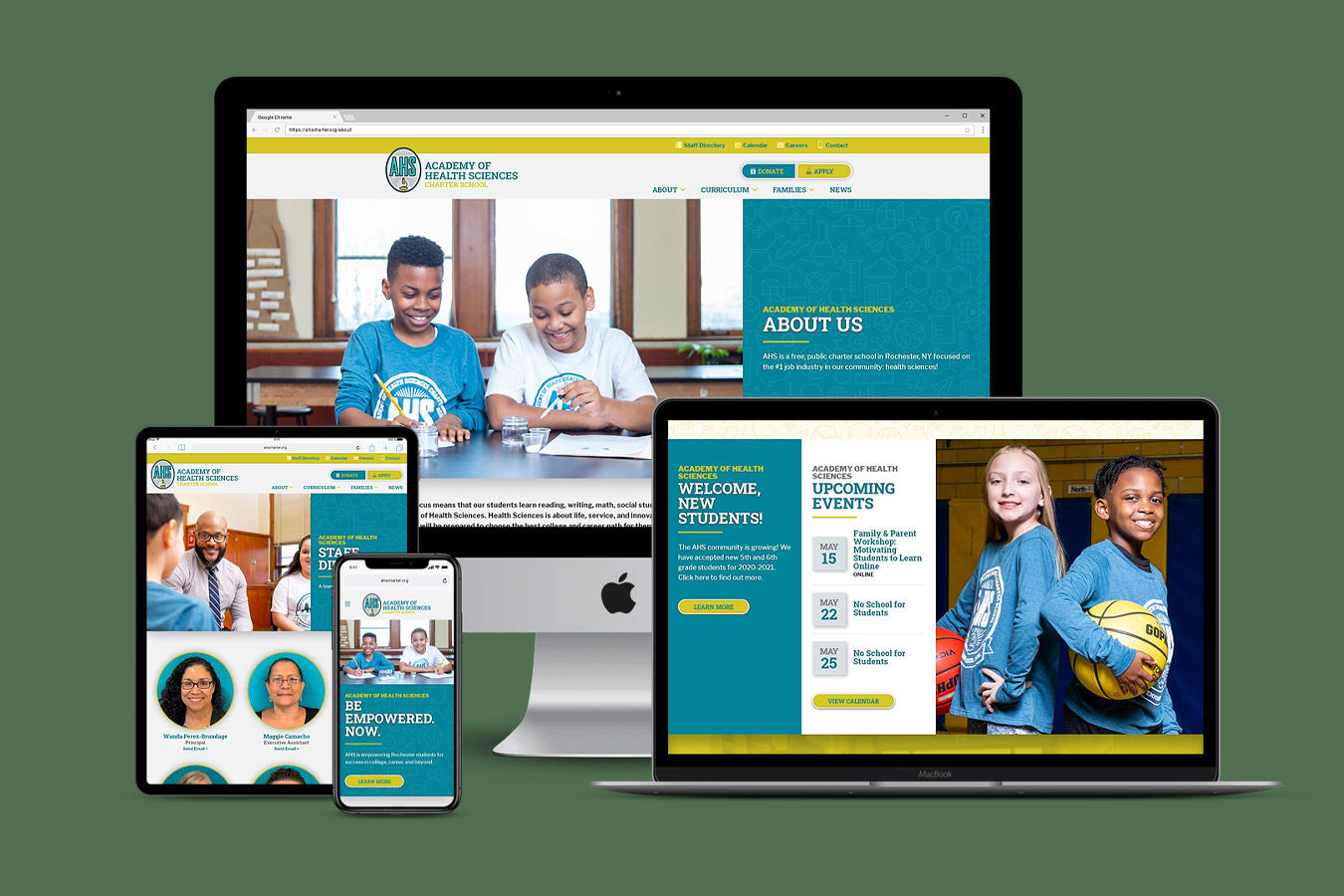 Staff Directory and Calendar
Unique aspects of the AHS Charter School website included a school calendar and a Staff Directory of teachers, administrators and support staff.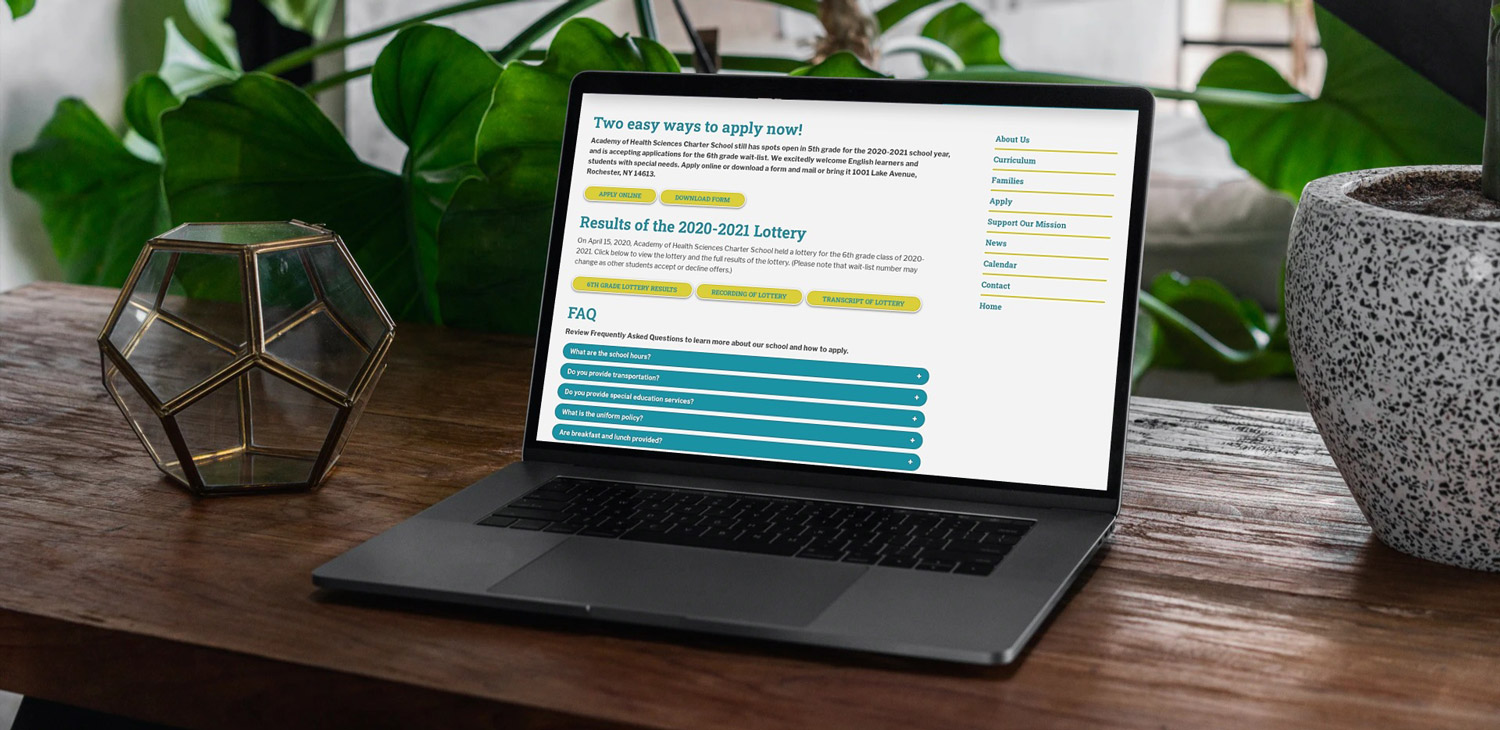 Flexible Content Formats
Building on top of the WordPress platform, the website provides a series of pre-programmed flexible content formats that make it easy to manage content on the site.