Schools & Colleges Website Design
Tap into Our Experience
Experience in web design for colleges, universities, high schools, preschools and corporate training companies.
Effective presentation of academic programs, faculty/staff directories, calendars, news and blogs are just some of the special features that we have implemented for college, university and school websites. Below is a sampling of our experience with a clients and websites in this industry, along with specific web design solutions and ideas.
Web Design Solutions
Presenting Academic Programs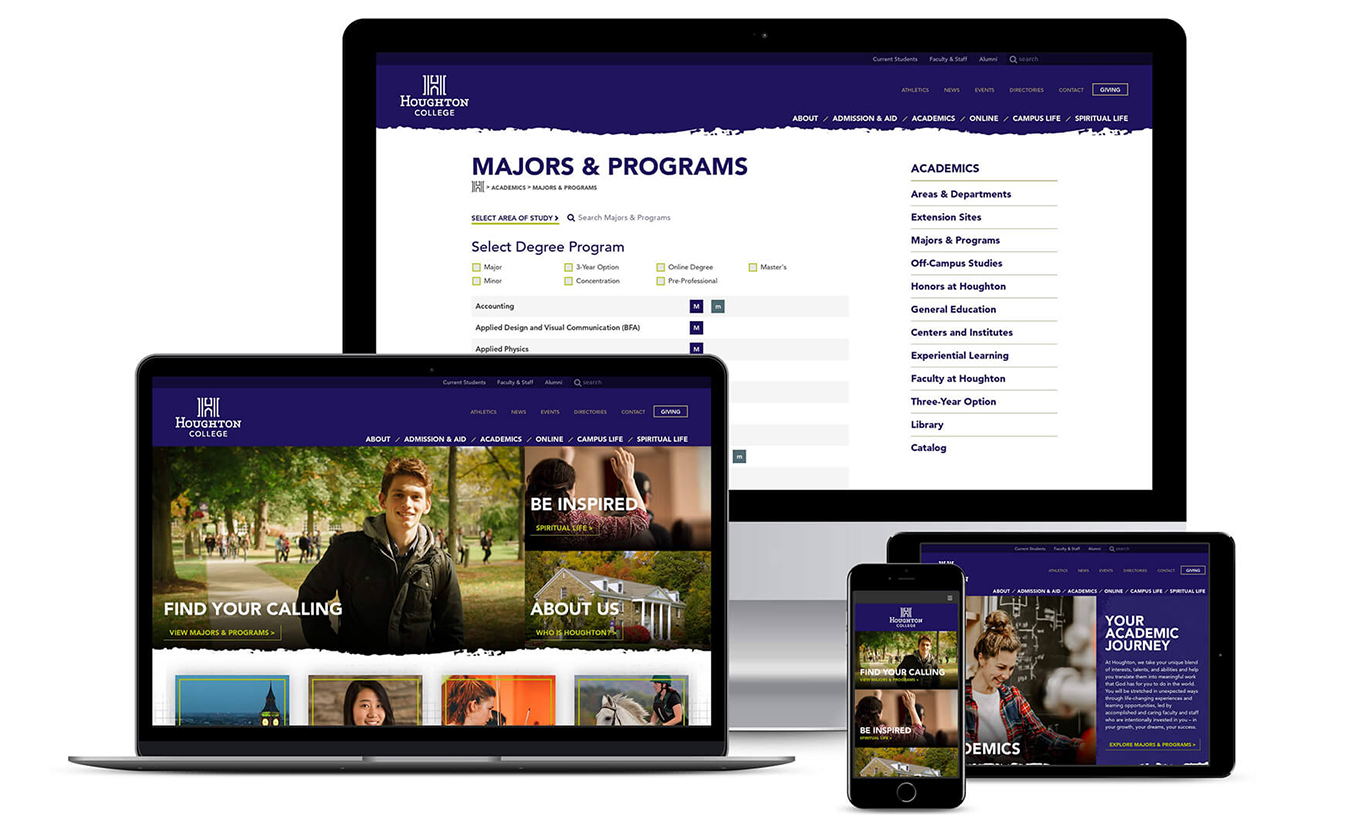 Web module provides ability for prospective students to browse, majors, minors and online course offerings.
Mobile Responsive Design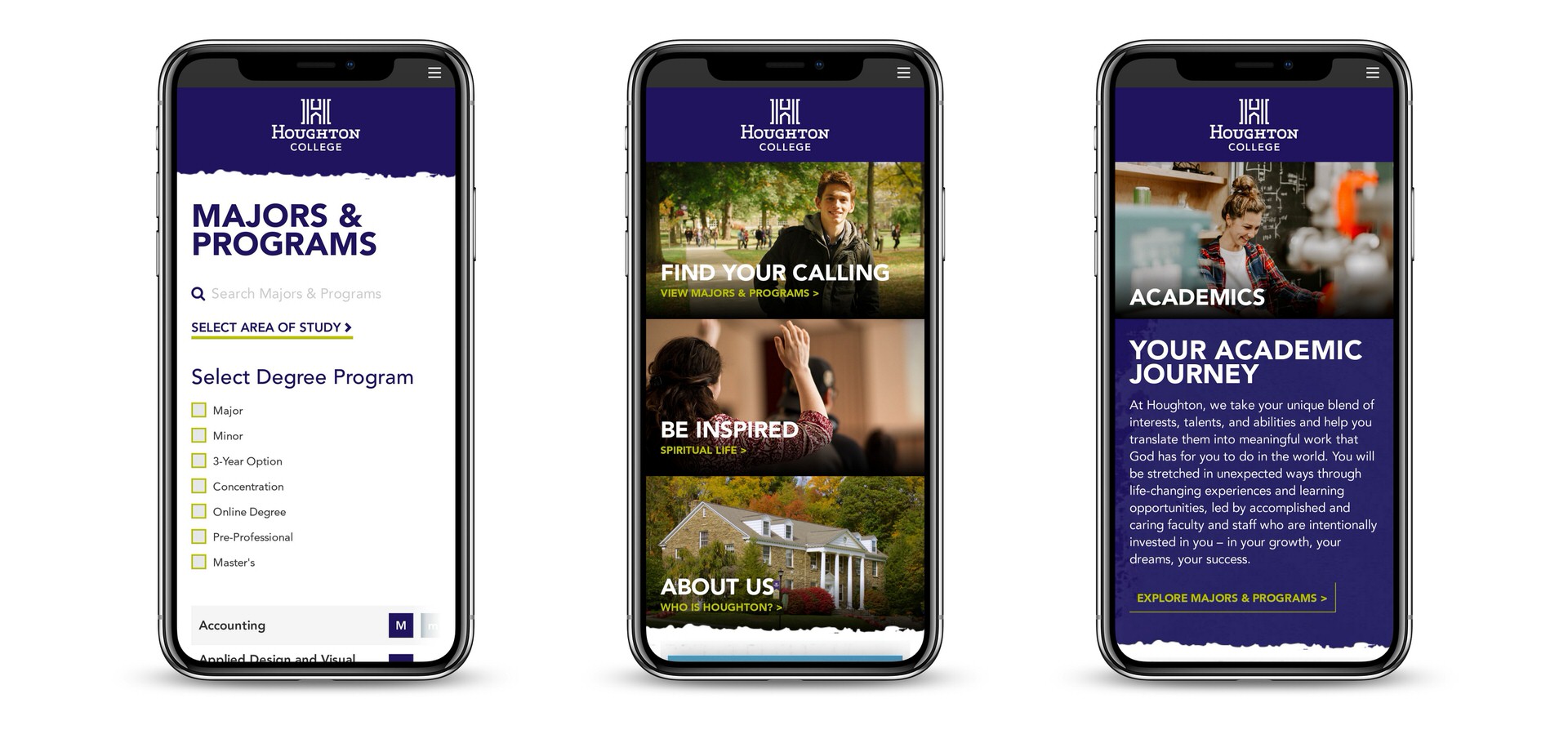 Responsive design performance matters, especially for younger prospective student audience.
Video Panel
Information Panel
Testimonials Panel
Info Graphic
Application Process Panel
Even complex graphics can also be implemented as flexible content.
Video Panel Slider
The ability to add panels to pages and populate content creates an environment where website presentation options are greatly expanded, and create more highly effective websites.
Web Modules
In addition to enabling creation of panels and flexible content for websites, the WordPress Solutions platform allows you to select from among a wide set of Web Modules that can be easily incorporated into your project. These provide interactive solutions for website visitors to explore products and service offerings, calendars, news, blogs, employee directories, media tools for video, audio and images, interactive forms and more … that will separate your website from the pack.
Advanced Filtering of Products & Services
Filtering makes it easy to find information on product details.

WordPress Calendar
Display options (30 day and list). Promote events on home page.
Select Web Modules That Match Your Needs
News: Create archive of stories. Filtering to display news on site. Share via social media.
Employee Directories: Highlight personnel with contact information, photos & biographies.
Product Tours: Walk visitors through the benefits of your products & services.
Social Media Integration: Aggregate up to five social media into a single feed on your website.
Multimedia Solutions: Use video, audio recordings, photo galleries on your website.
Ad Landing Pages: Use WordPress to manage landing pages used for direct marketing.
Custom Software: Talk to us about developing solutions specific to your needs.
Seeing is Believing
Call us today at 585.598.6627 or send an email to info@stratejus.com to schedule a conference call and screen share to learn more about our WordPress Solutions. We can demonstrate how easy it is to take control of web content, and how you can create much more highly effective and productive websites than you have in the past.