Amusement Park Web Design
Tap into Our Experience
Web design experience developing sites for amusement parks, water parks throughout the U.S. and internationally.
A focus on buying tickets, presentation of attractions, planning a visit and group sales are features that help sharpen website presentations for amusement parks, water parks and other attractions.  Below is a sampling of our experience with a clients and websites in this industry, along with specific web design solutions and ideas.
Web Design Solutions for Amusement Parks
Filters for Viewing Park Attractions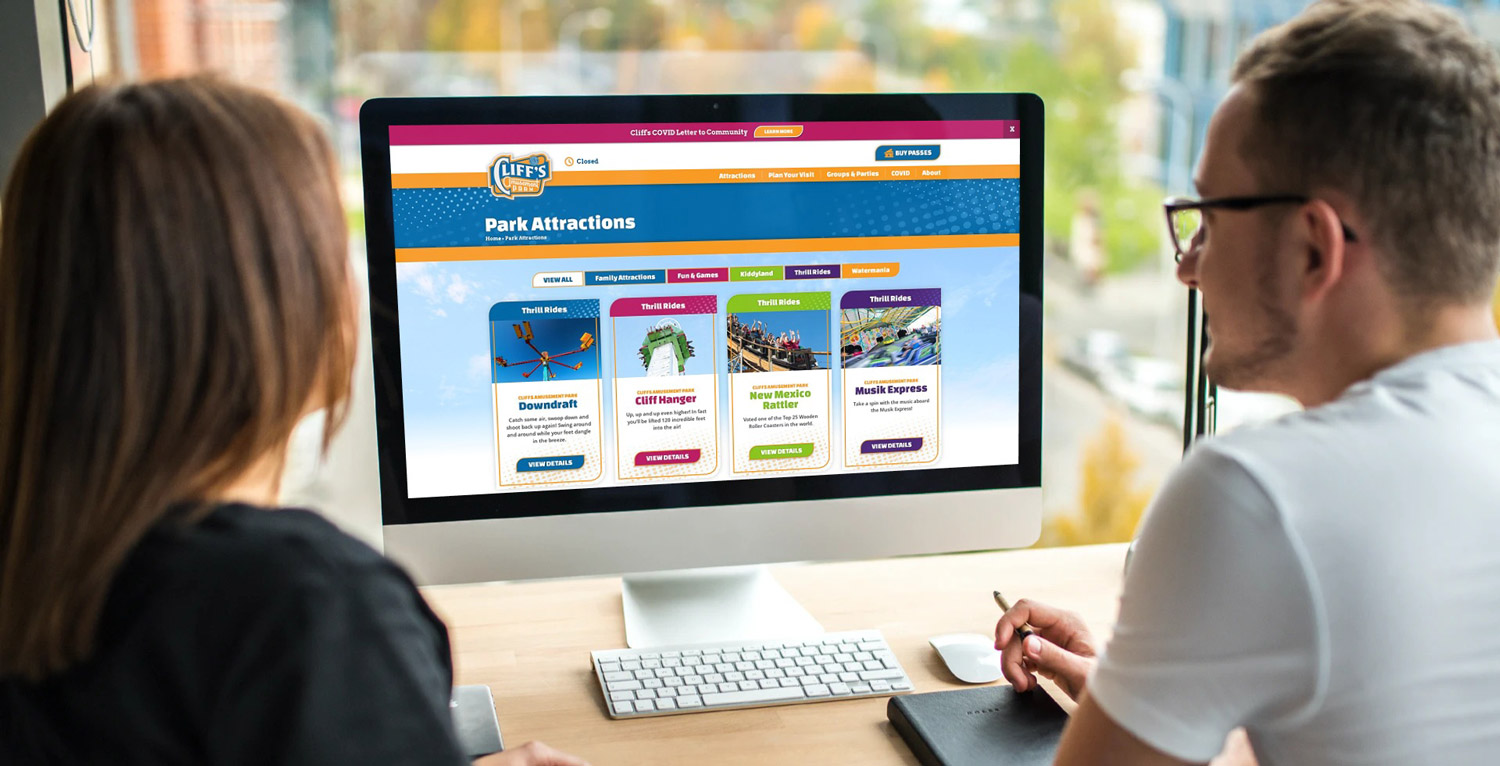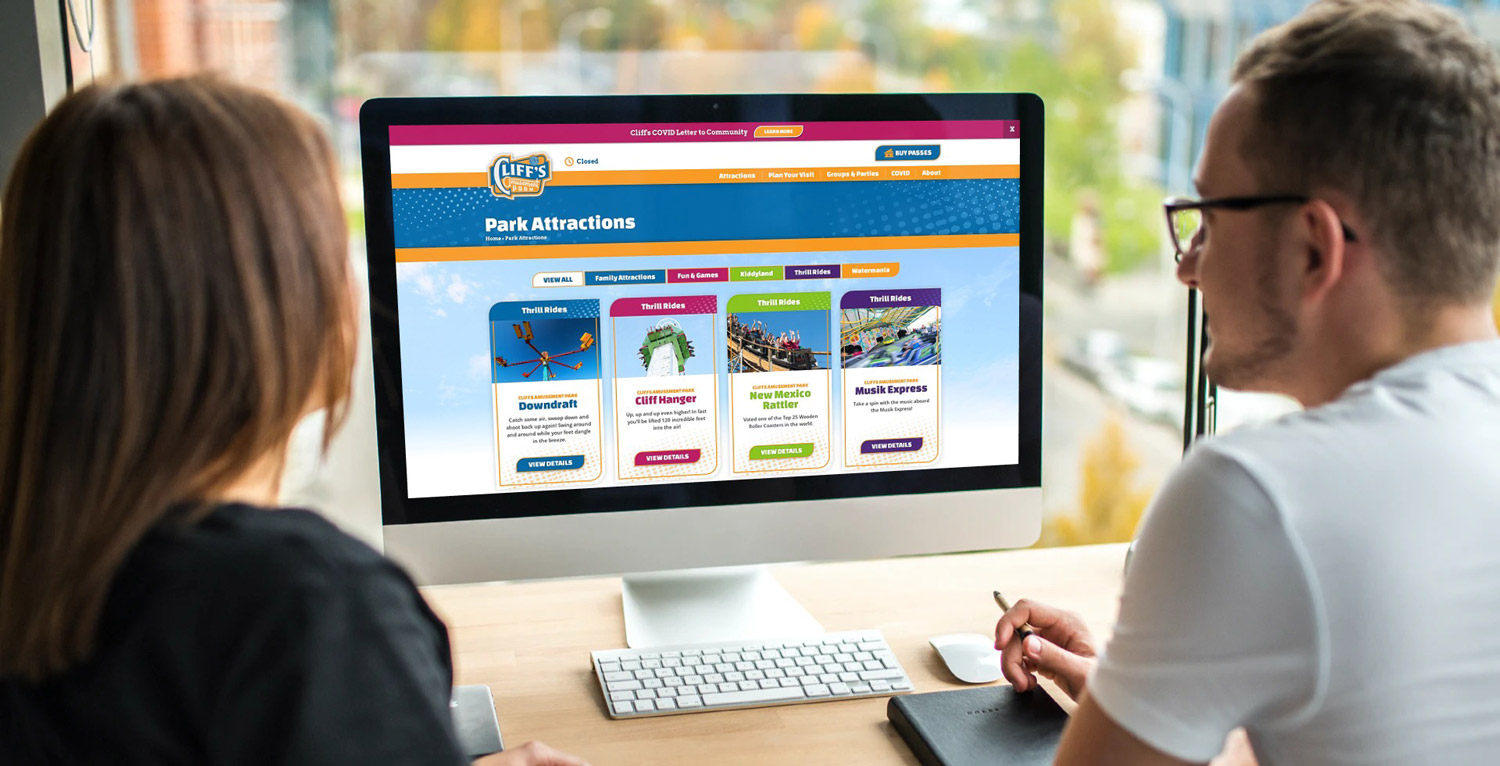 Use of filters to select different types of rides and roller coasters provides an interactive experience for website visitors.
Individual Pages for Attractions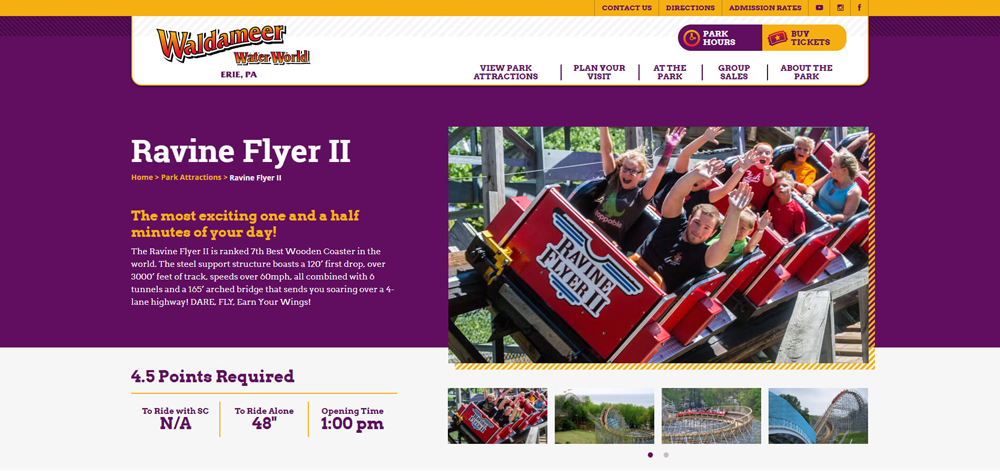 Each attraction has its own pages with descriptions, height requirements for riders and a gallery of images.
Group Sales & Parties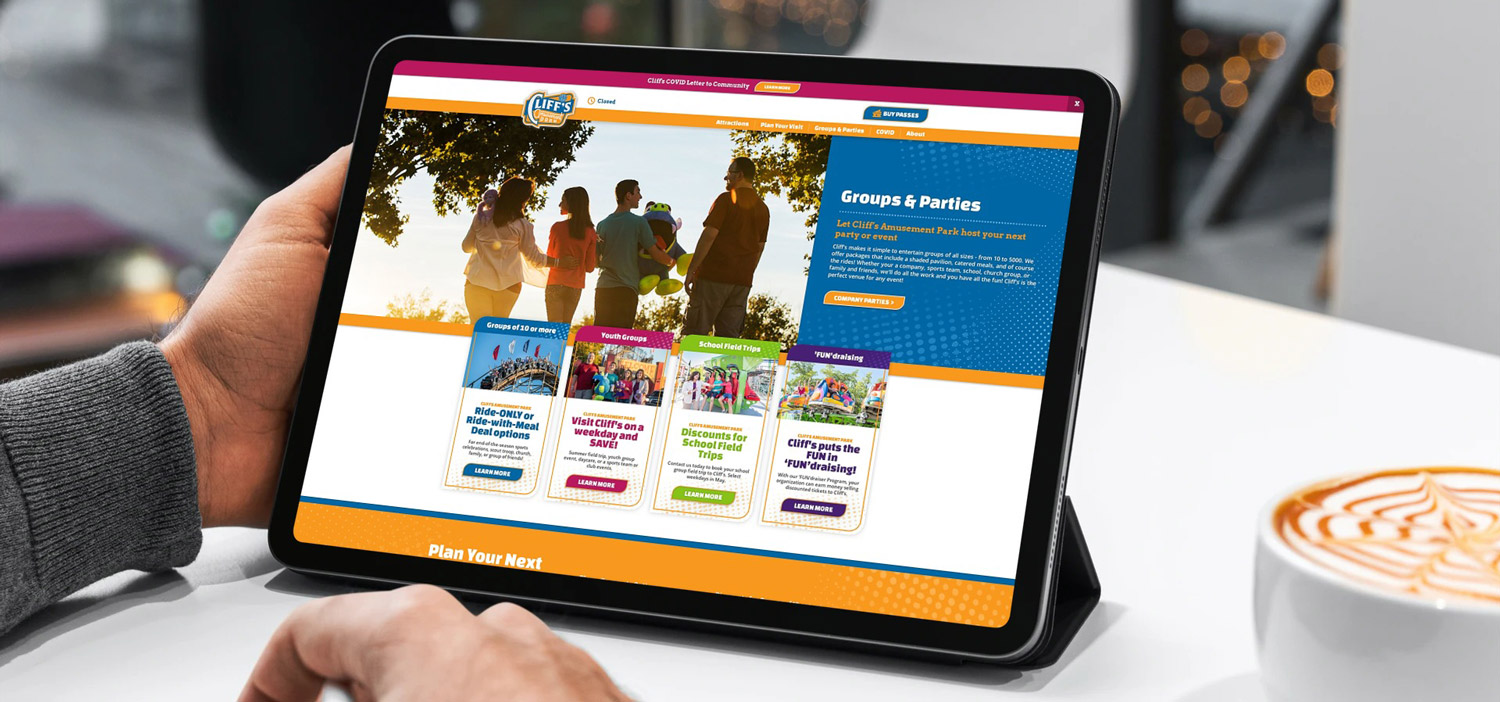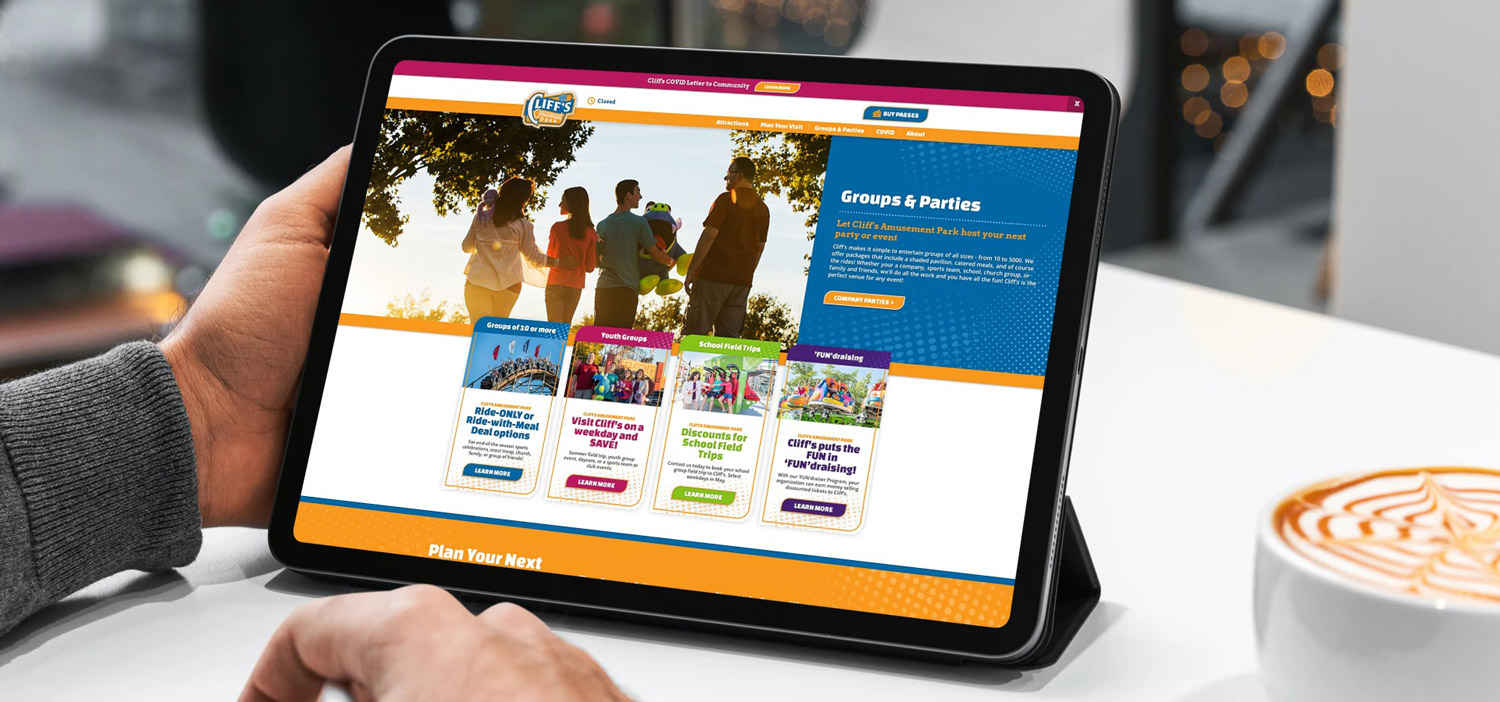 Section Landing Pages provide a graphical template and flexible formats for creating rich layouts and interior pages that have the "look and feel" of a home page.
Mobile Optimized Calendar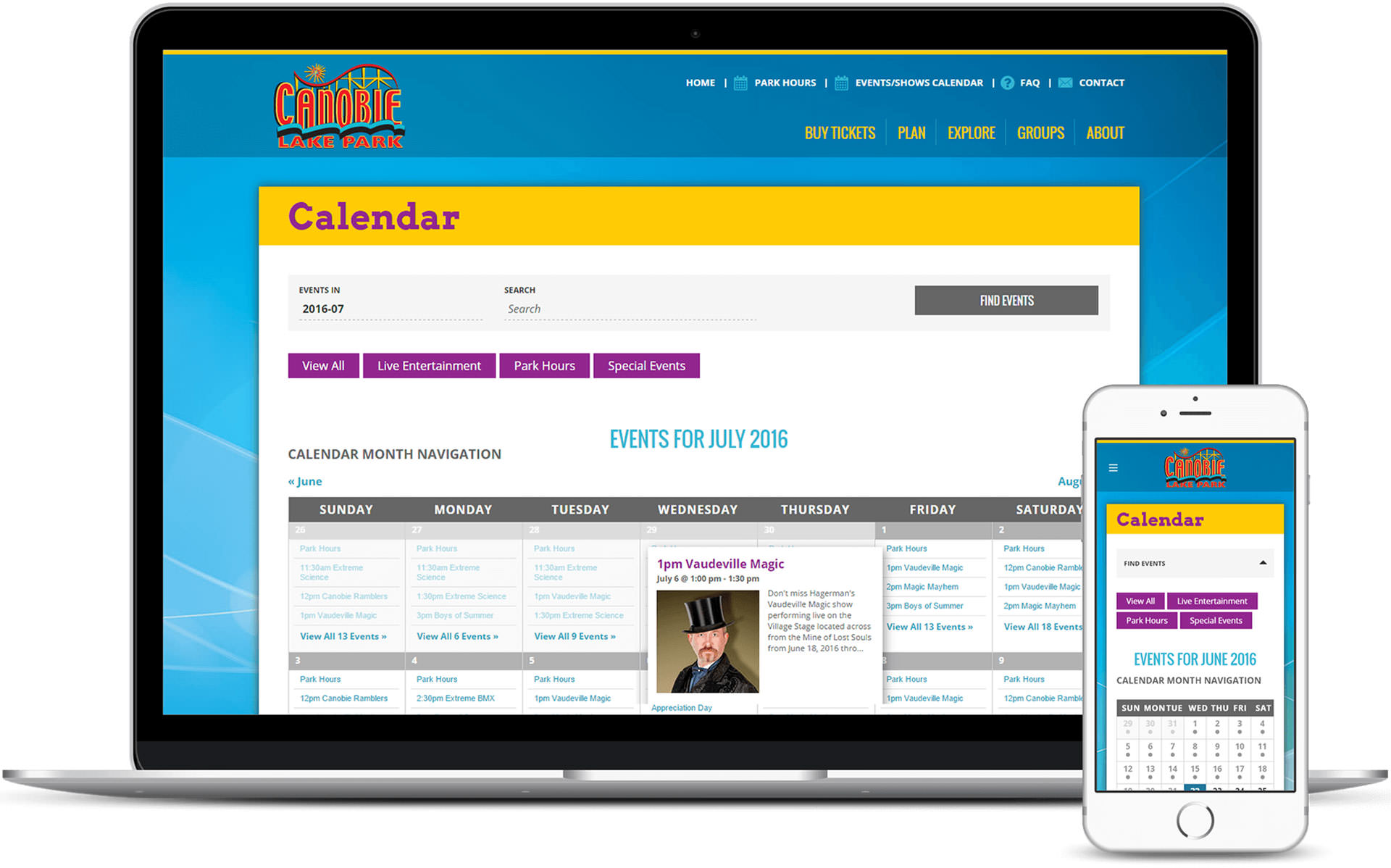 A mobile optimized calendar solution makes highlighting events and office hours a breeze. In addition, it is fully editable and responsive. Thanks to the user-friendly WordPress back-end, keeping content fresh and updated is never a problem.
Park Hours Component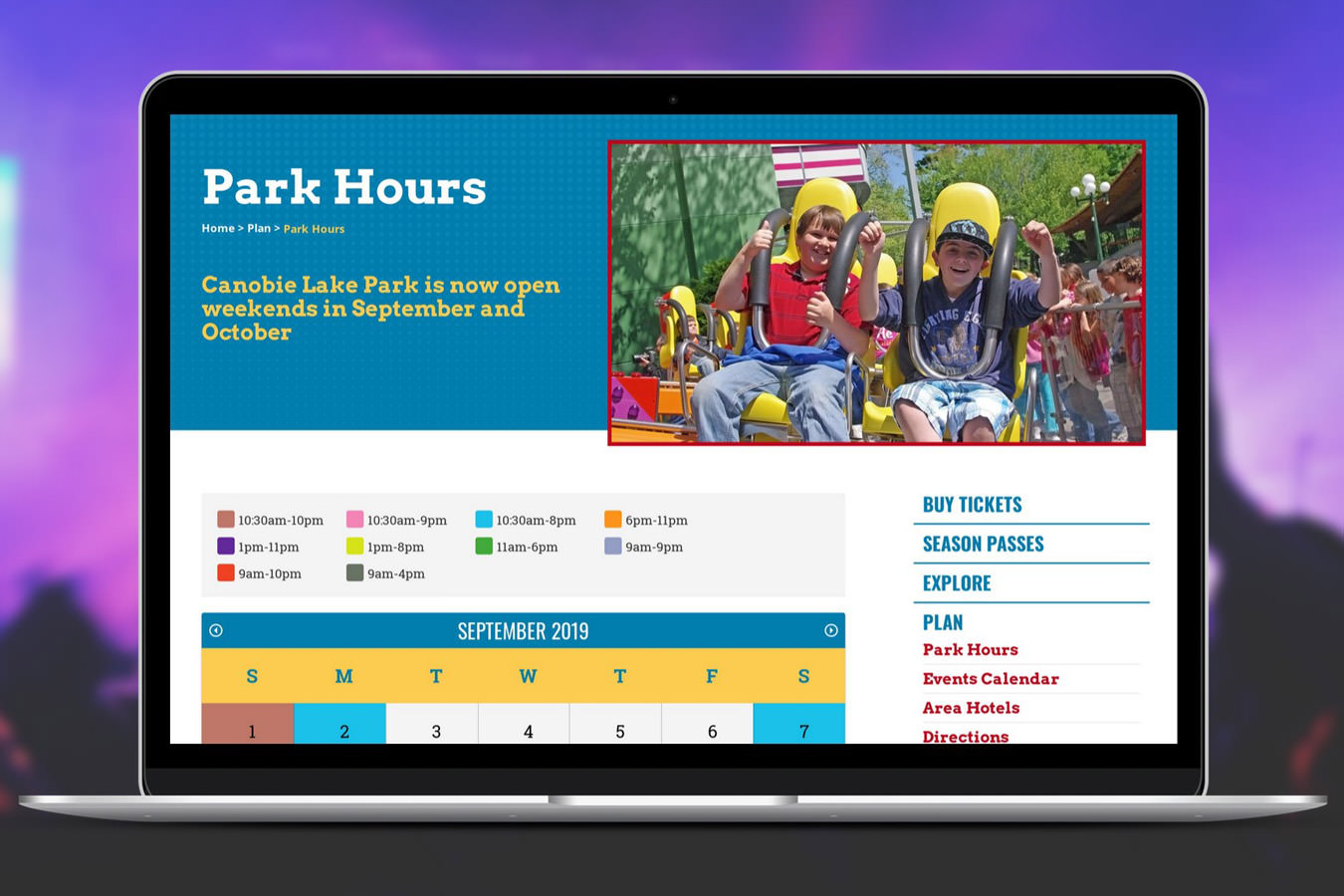 Simplified display of park hours lets customers know when the park is open.