JML Optical Unveils New Website
The redesign features an exceptionally engineered website that showcases custom products and innovation in the optical industry.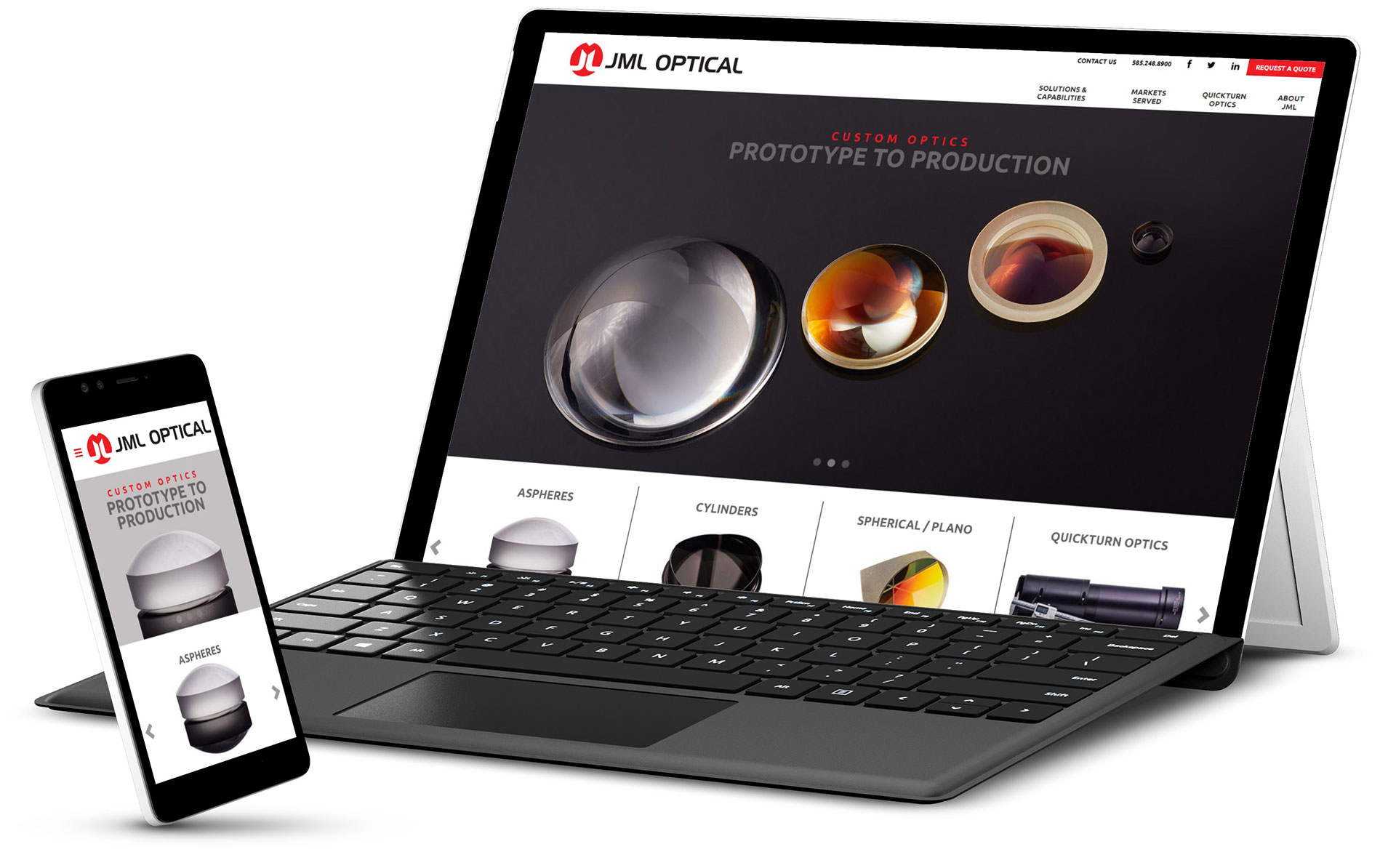 Looking for a great way to highlight an array of products and custom photography? By immediately displaying large custom product images, combined with a strong use of clean design, this optical company headquartered in Western, NY makes it easy for visitors to learn about their products and offerings.
Benefits
Beautiful, large imagery in home page banners that highlight custom optical products
Products are highlighted with rich photographic banners that showcase innovation in their custom products
Latest news and events are effectively displayed on a card layout page, and provide a boost to organic SEO rankings
100% mobile responsiveness means the website works beautifully across all device screen sizes.
Click here to view more of this project in our portfolio.
Schedule Your Free Demo Today!
Contact us today to learn how using can be an invaluable tool in marketing your business. Check out our portfolio to see more examples of the mobile-friendly sites we've built using WordPress.