Customer Project: Layer 3 Technologies
One of Rochester's leading IT companies wanted to project their unique ability to provide a complete end-to-end experience when it comes managing customer's IT equipment and services.
Layer 3 Technologies' first priority is on consulting with customers, then recommending effective IT and networking solutions and helping to both implement solutions and provide ongoing service and support. We provided the same kind of support in the redesign of their new website.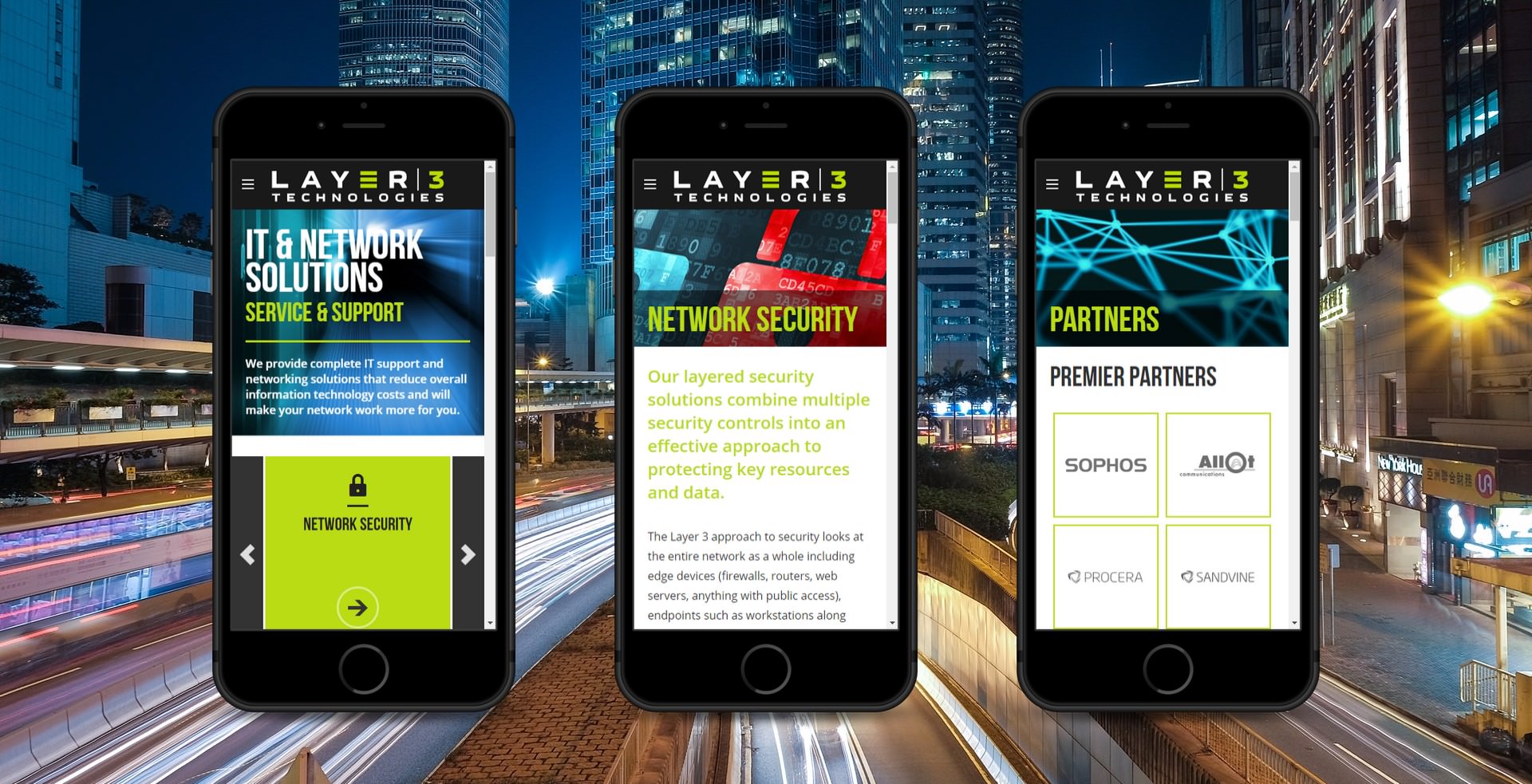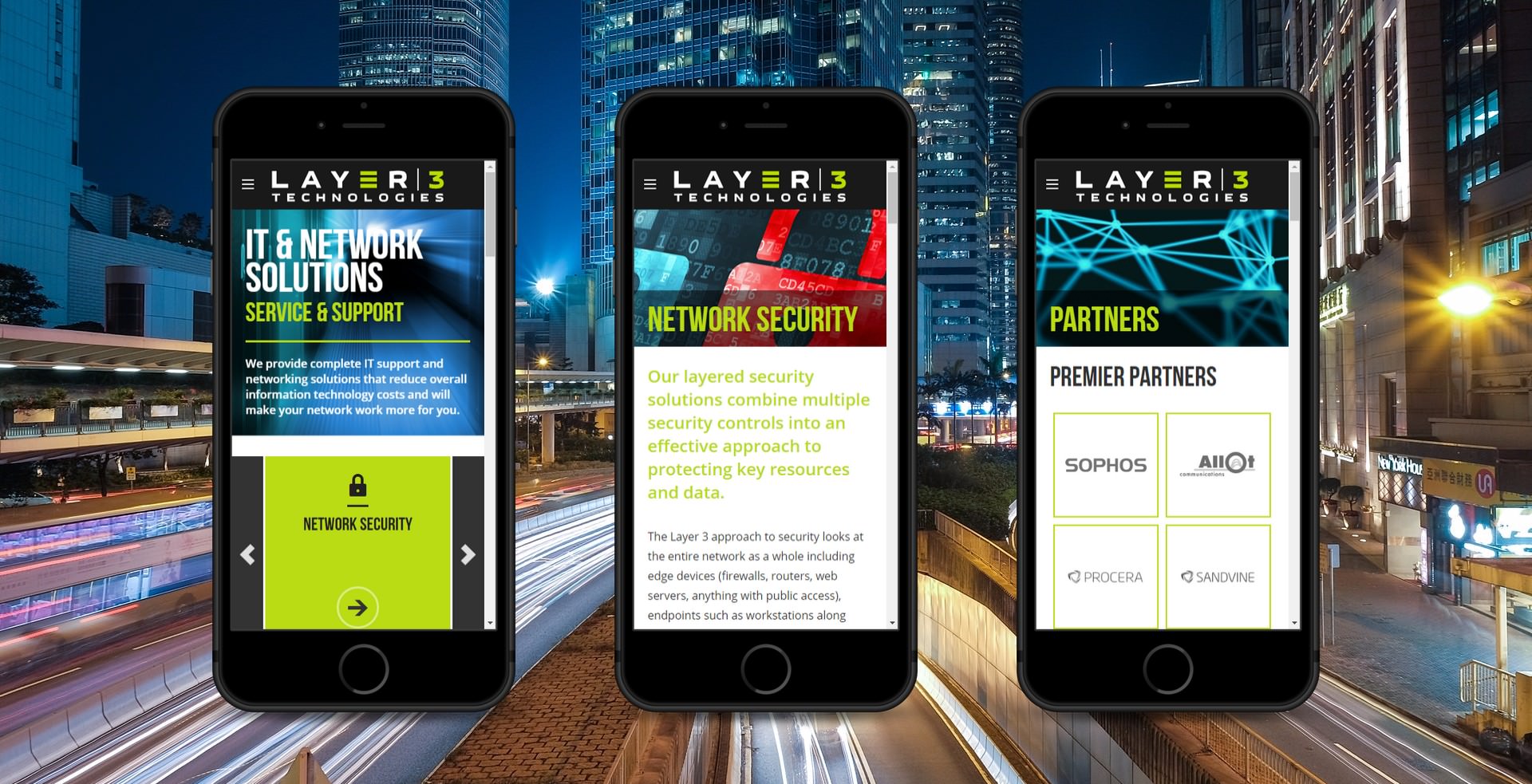 Project Summary
Here's an overview of the project:
Unique look amplifies a recent brand redesign and creates consistency with marketing materials.
Website content is highly accessible and visitors can easily browse information on products and services.
A design that works on all devices helps capture mobile traffic.
Use of WordPress for content management makes keeping the site up-to-date a snap.
For more information and screen shots on this project, click here.