Construction Company Web Design Showcases Portfolio
An impressive work portfolio highlighting dozens of construction projects in a wide variety of industries is a key part of a new website for The Pike Company.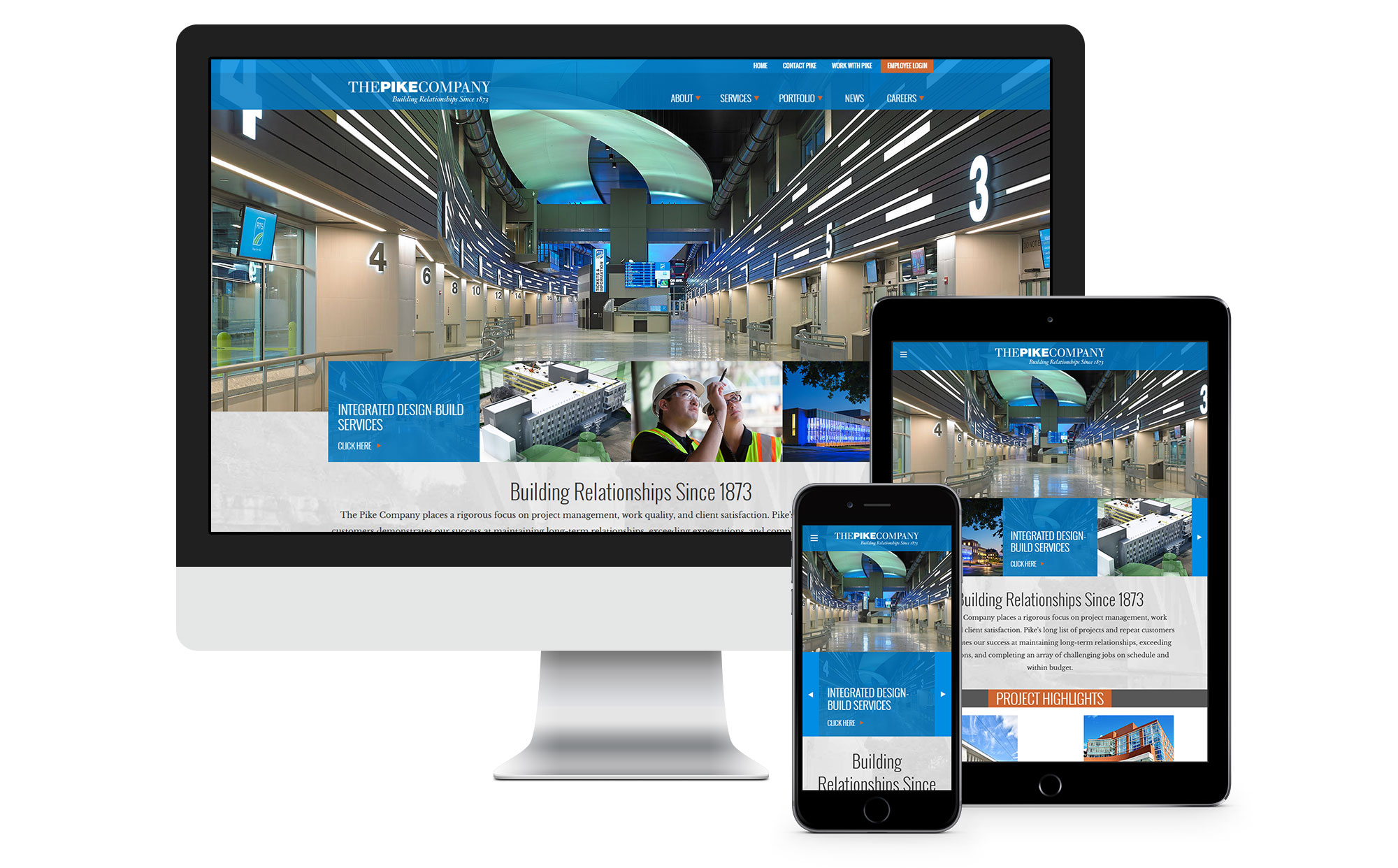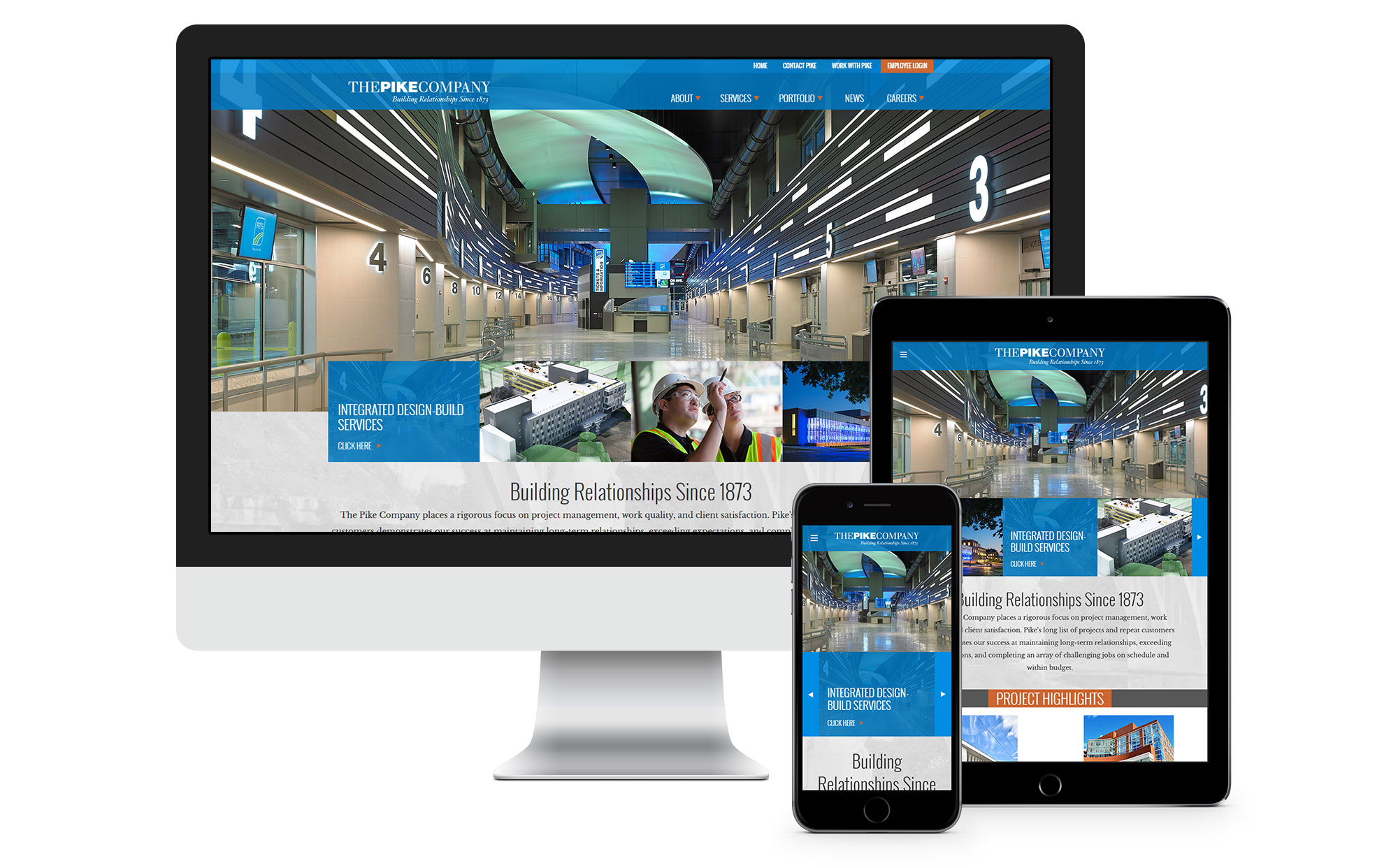 The Pike Company website is packed with excellent portfolio photography and impresses administrators with a user-friendly interface on the back-end in WordPress. For a construction company that has cemented its long history of building in New York State, making sure that updating their portfolio easily with new work while highlighting the old was a necessity.
At a Glance
Powerful, filterable portfolio management system for easily adding new projects and galleries to highlight company work.
Dynamically animated slider on homepage showcases rich photography, with editable buckets that link to relevant pages.
Content editable by non-technical users in WordPress including slider images, tile cards, footers, home page, portfolio, and flexible content modules
Easy to edit interactive elements
Showcasing Work
Click here to view and learn more about benefits on the Pike Construction website.
Contact us today to learn more about how custom WordPress development can be an invaluable tool in marketing your business. Check out our portfolio to see more examples of the mobile-friendly sites we've built using WordPress.