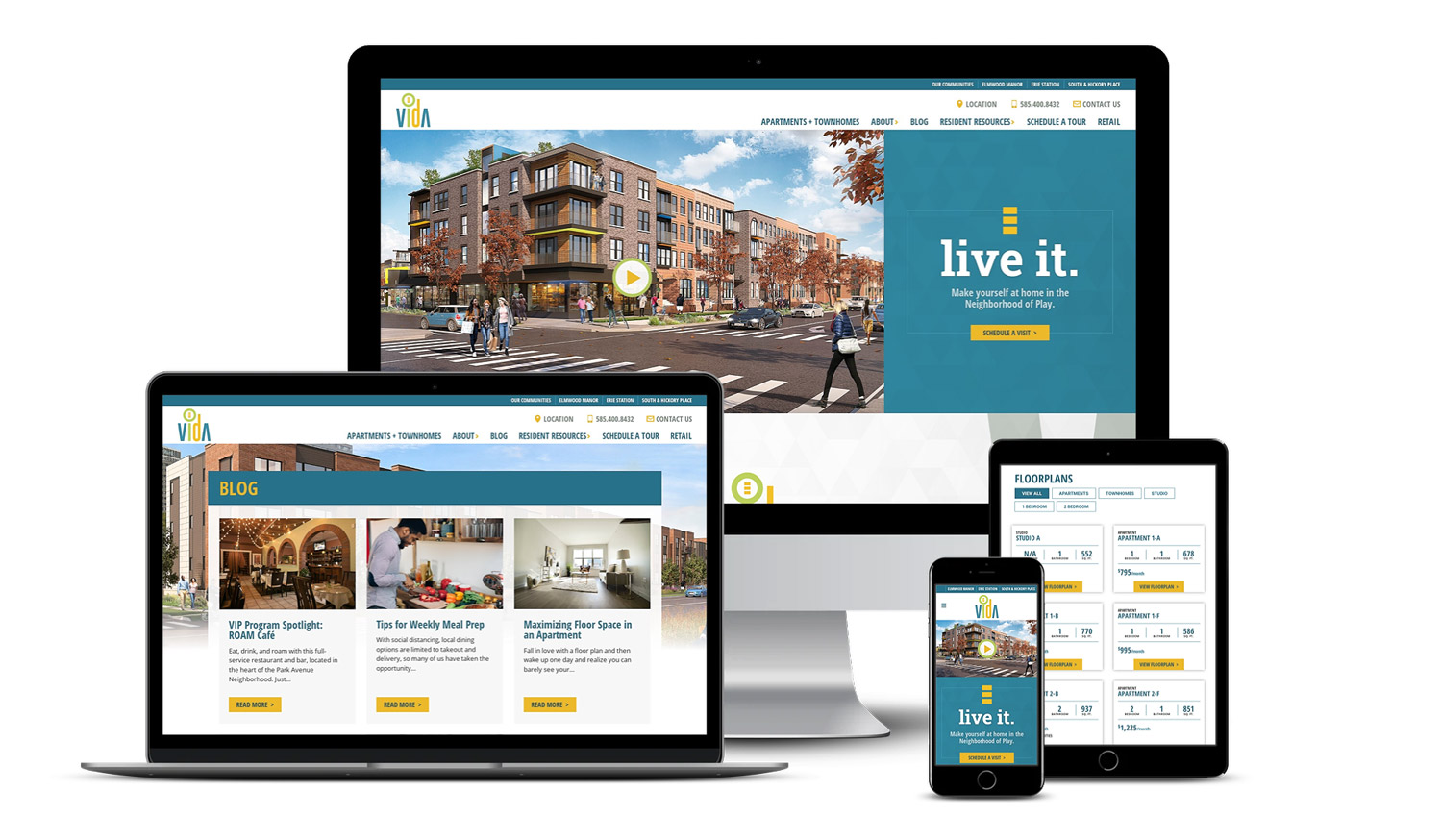 New Real Estate Development
Design that captures the spirit of the brand.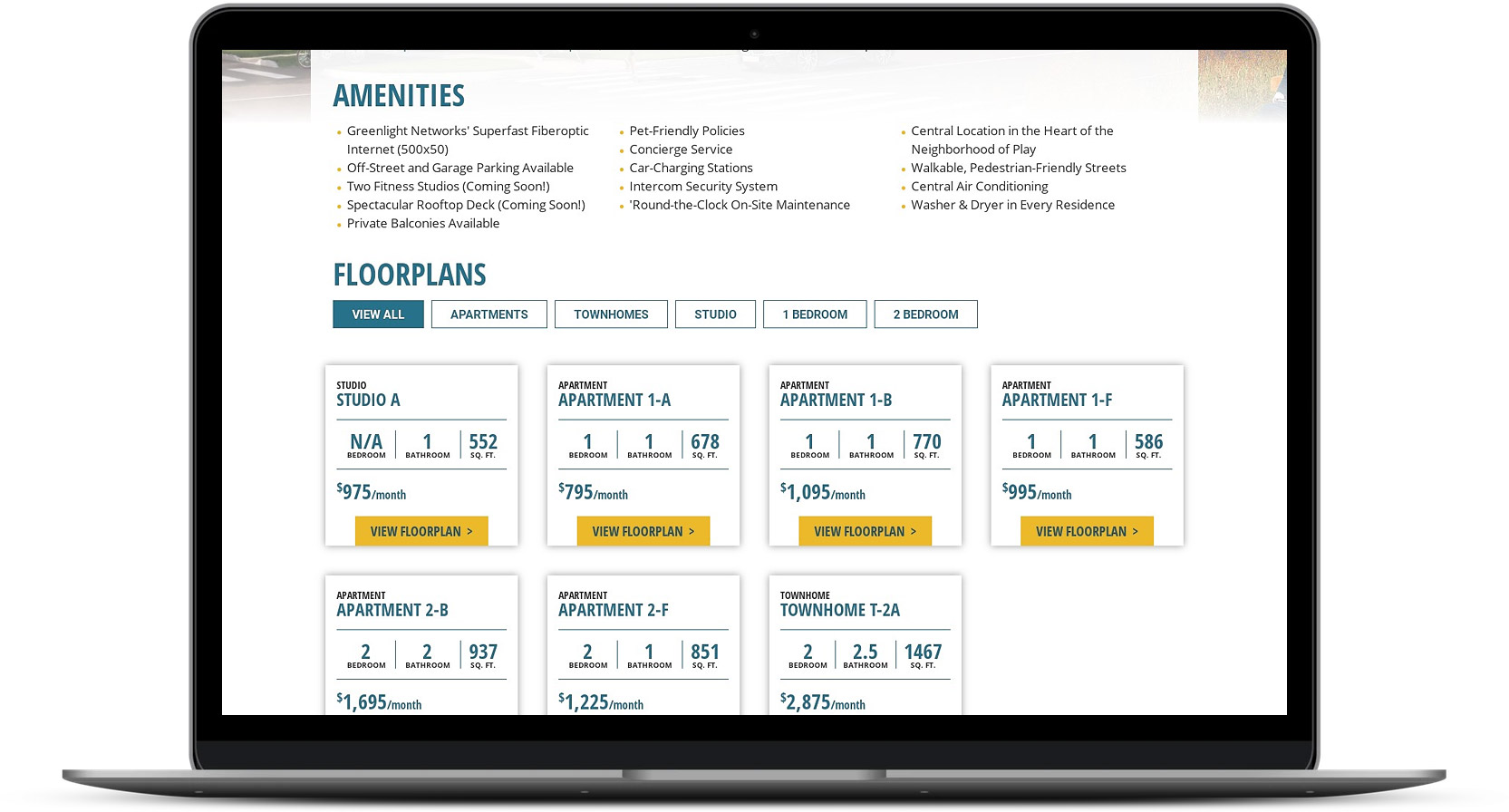 Presentation of Floor Plans
A filtering component makes it easy for visitors to view housing options, pricing and floor plans.
Adding Value with Content
The VIDA blog offers a service for residents and provides potential new clients with insight into the community.