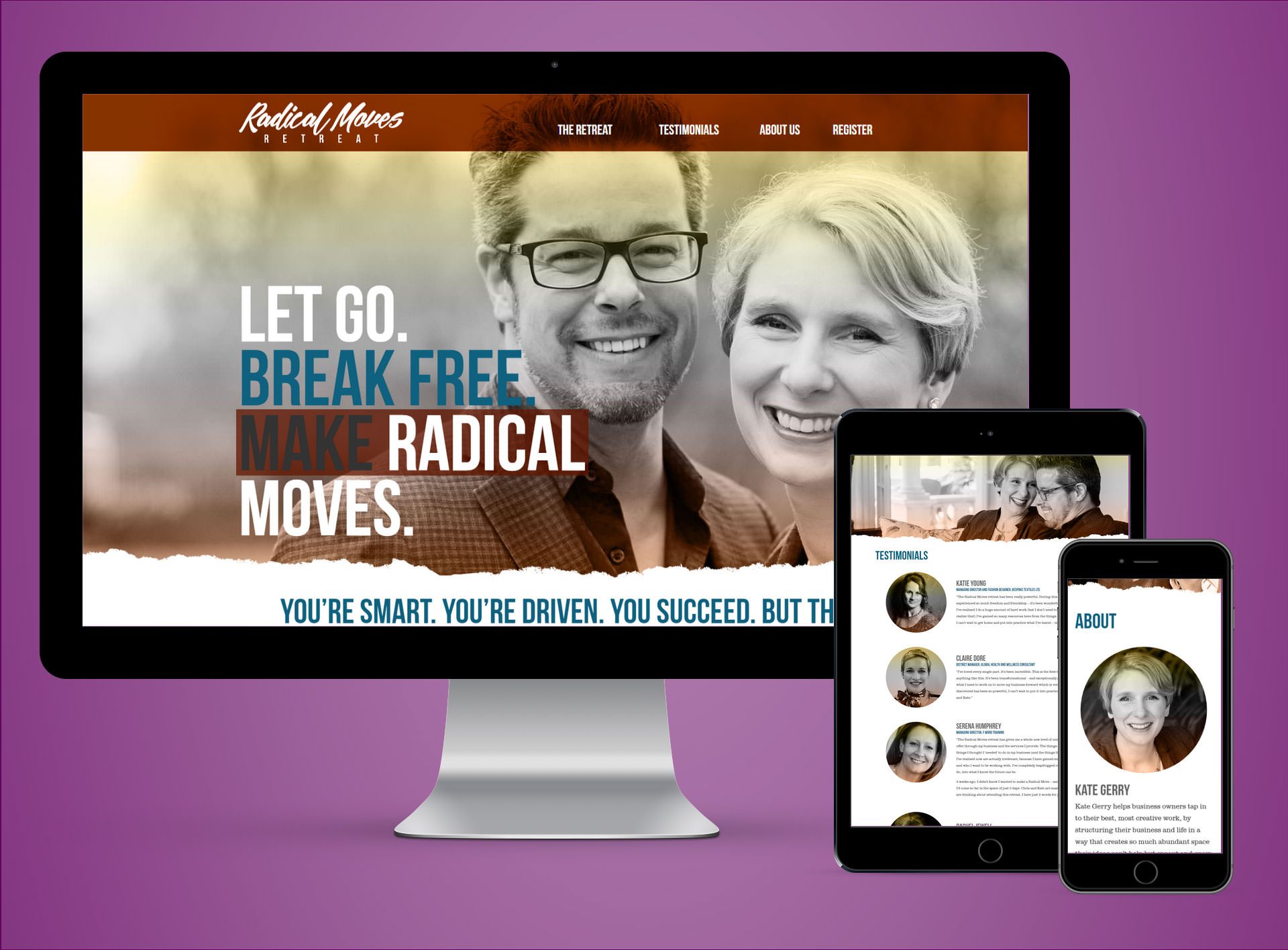 Striking Design Inspires
Radical Moves' website dares to be bold in its clean, modern, yet edgy design. Unique design elements are scattered throughout and pair elegantly with professional photography for high visual intrigue.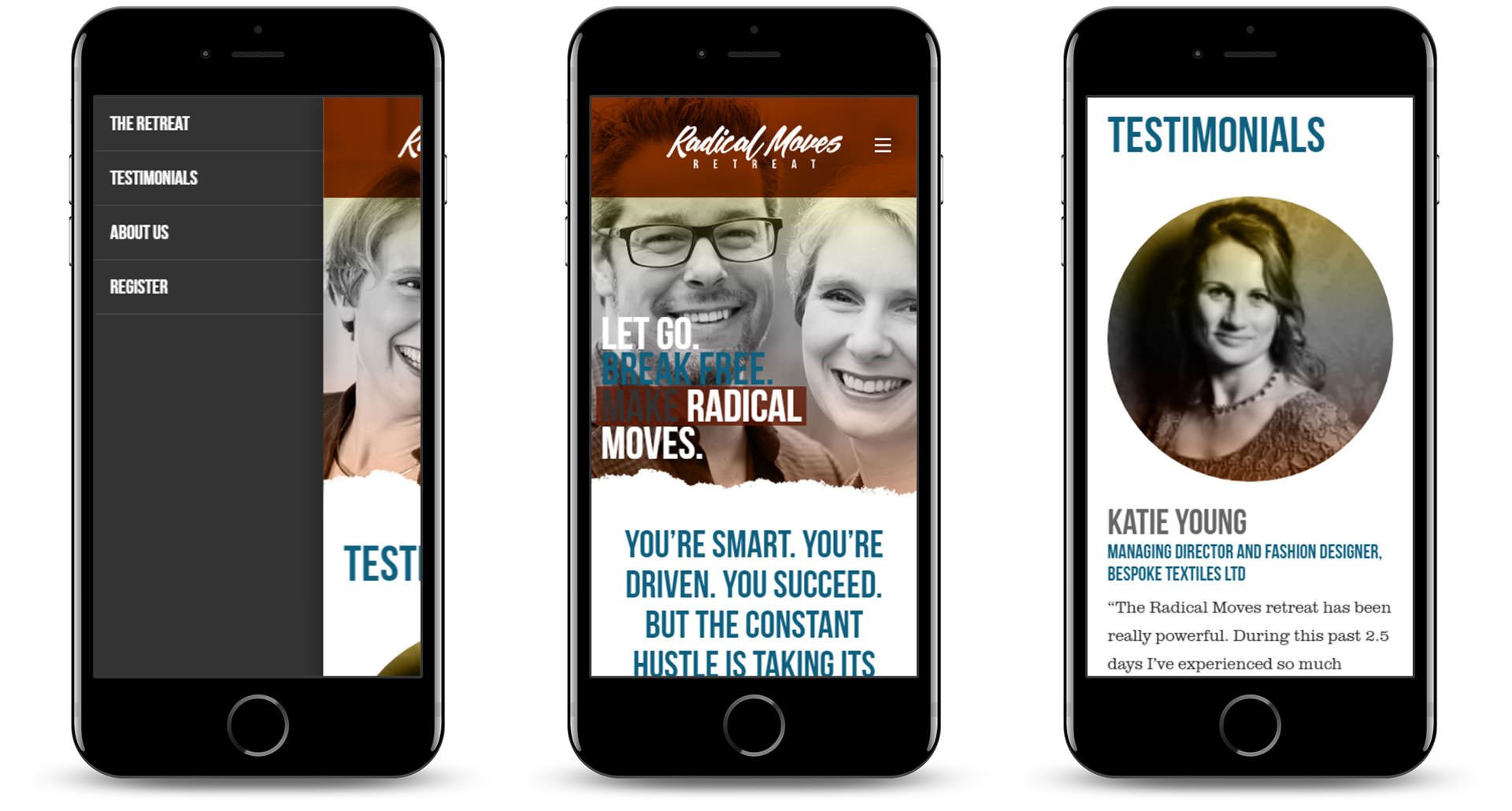 Radical On All Devices
A strong-call-to-action is promoted across the site and on all device screen sizes thanks to the site's 100% mobile responsiveness.
Unique Design Elements
Attention is drawn to content by adding unique design elements such as circular images and colorful gradient effects.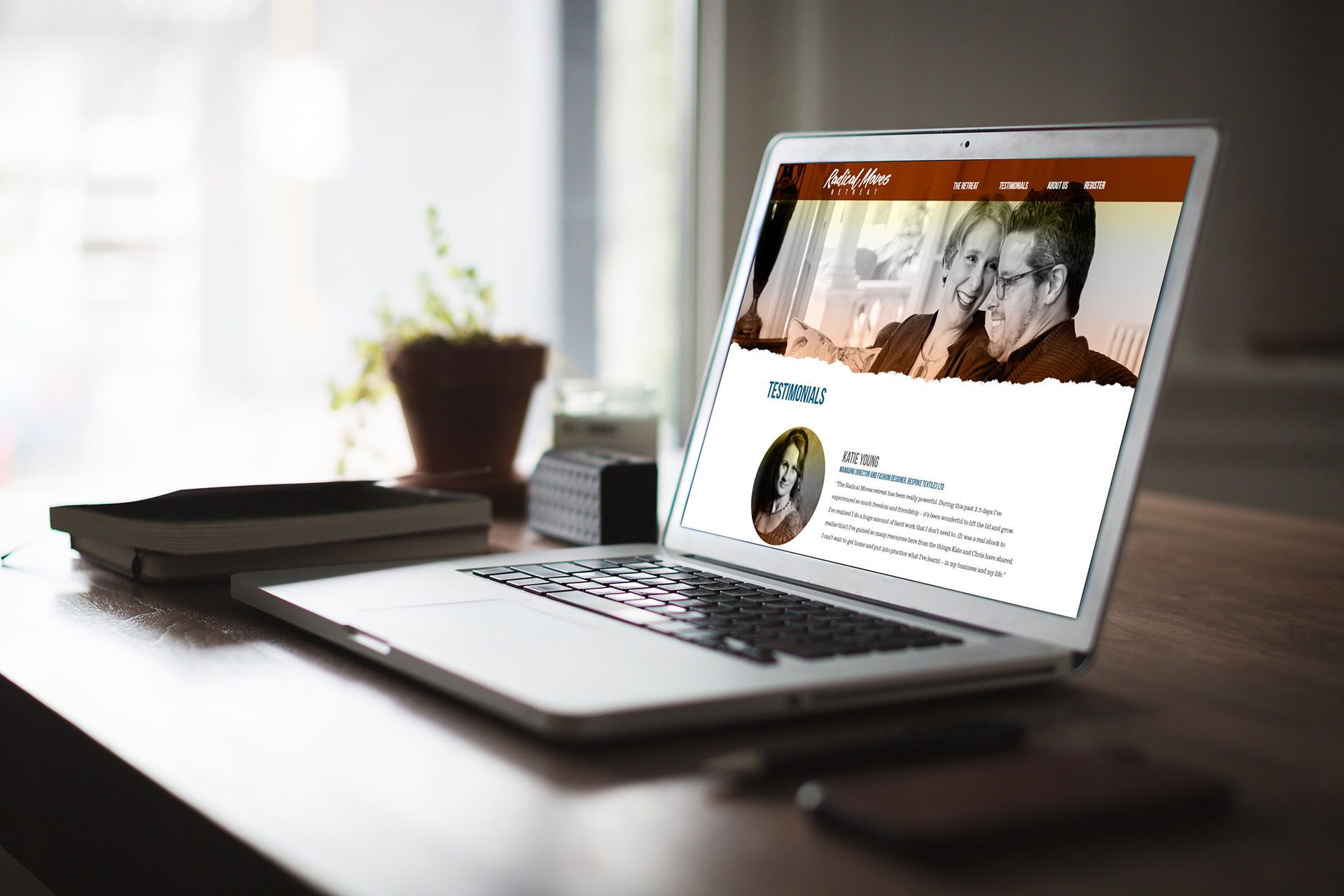 Testimonials Tell a Story
Testimonial content is displayed next to author images and can be easily edited in the back-end of WordPress.