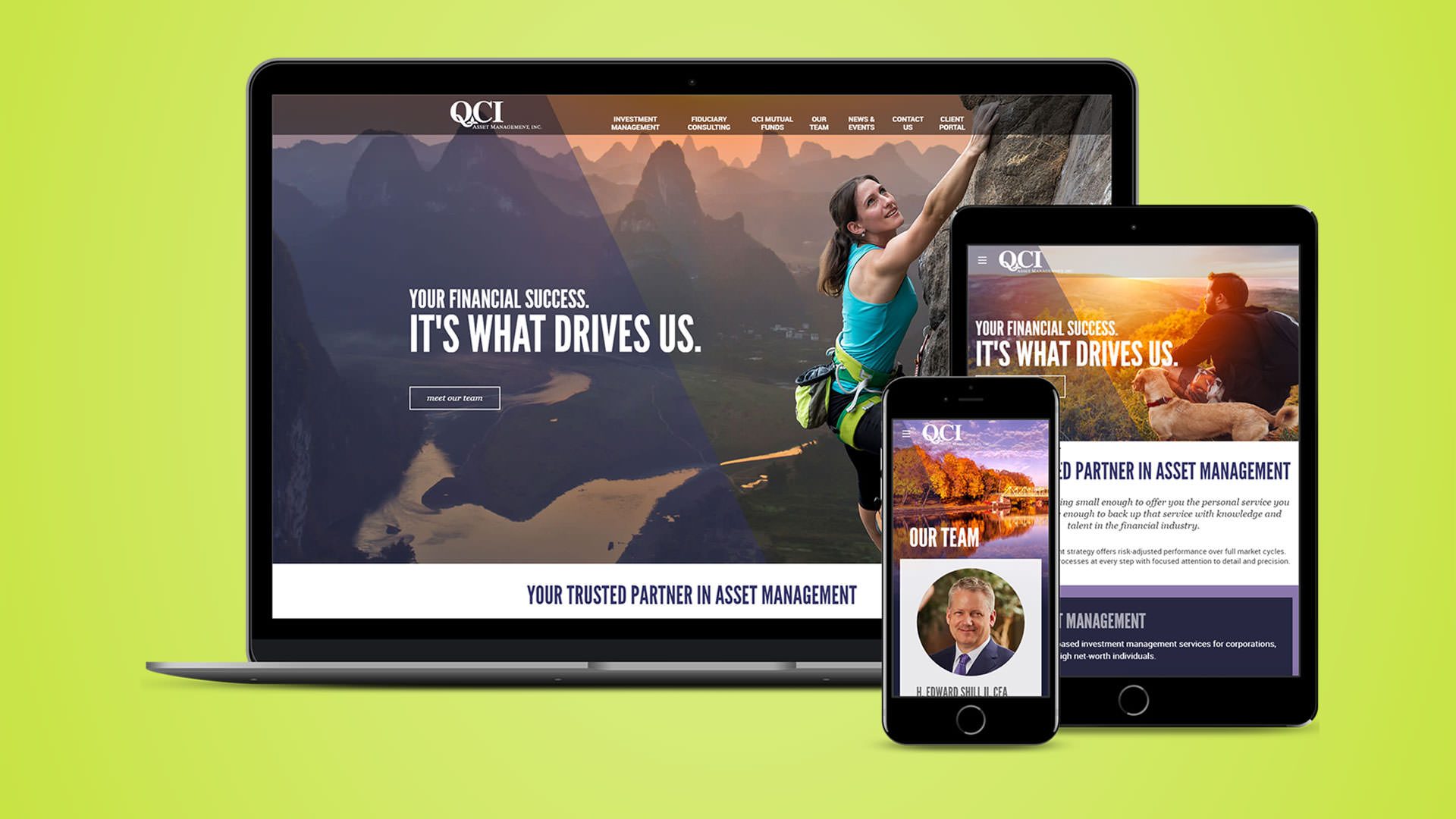 First Impressions Count
Fresh color interactions, striking diagonal lines that frame and focus, and an overall powerful digital design that is compelling across all devices sets QCI Asset Management apart from their competition.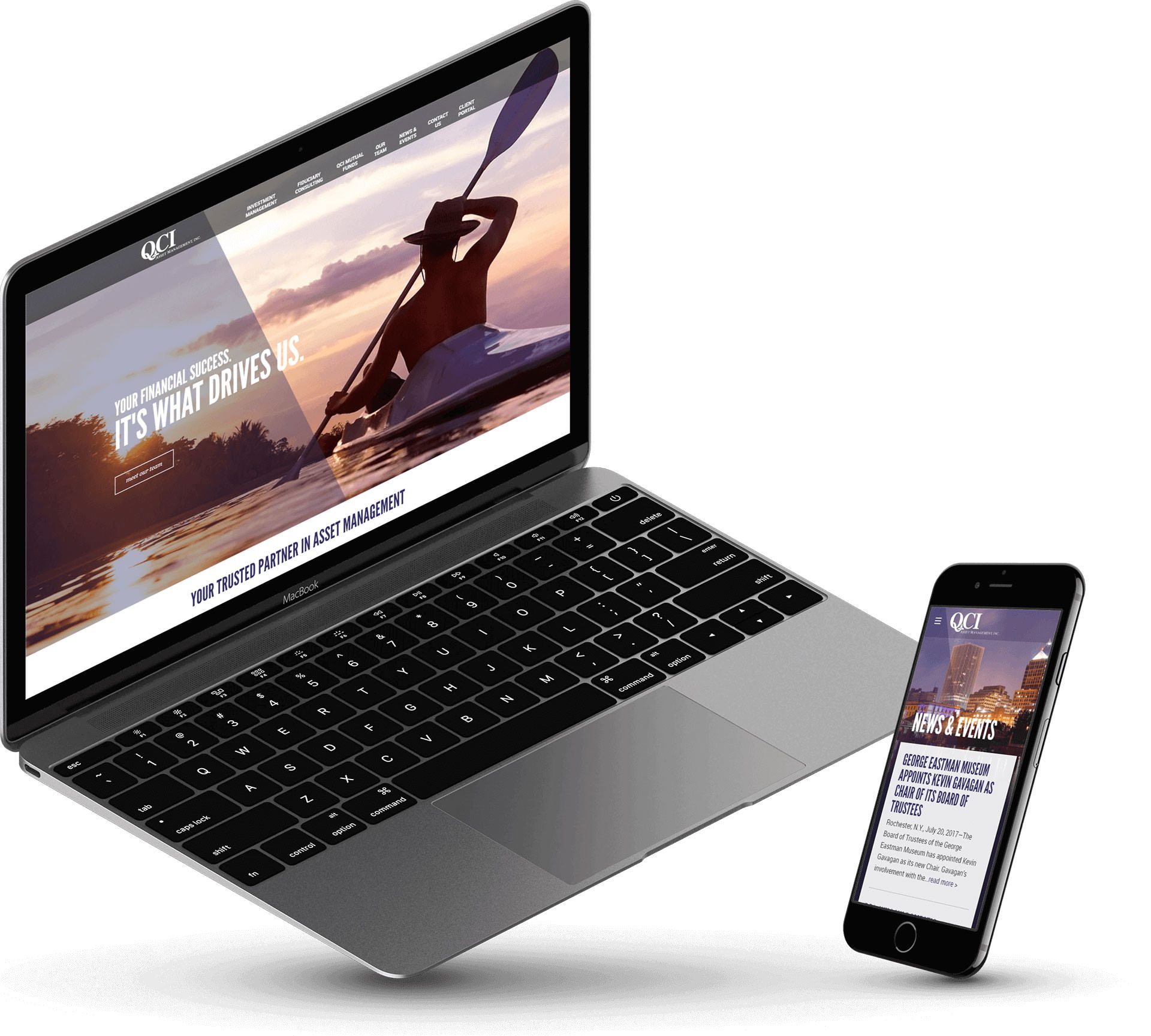 Be Bold
Clever geometric design elements such as diagonal lines frame and focus content while engaging users and giving them visual cues to the content below the fold.
Team Directory
A stunning employee directory displays current staff including their names, job titles and a biography section that can be expanded and collapsed.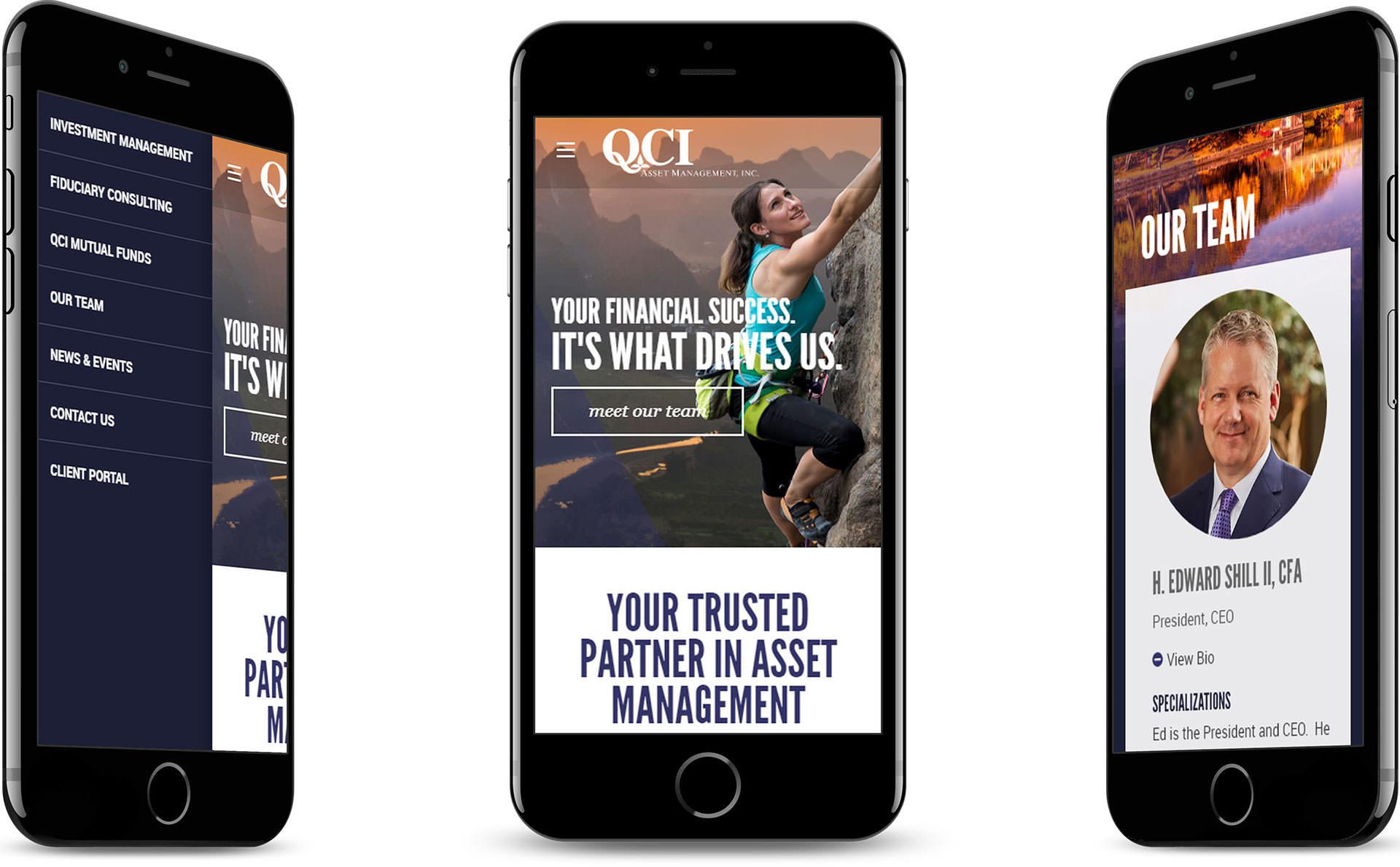 Compelling Creative on Any Device
QCI remains engaging and compelling on all devices. Special layouts such as the Team Directory and News pages scale seamlessly from desktop to mobile.
Showcase Your Brand
Combining high quality images, animation, and a unique design, QCI delights users with its engaging experience.