Communicating the Brand
The Konar Foundation website features a clean design that quickly communicates the mission of the organization.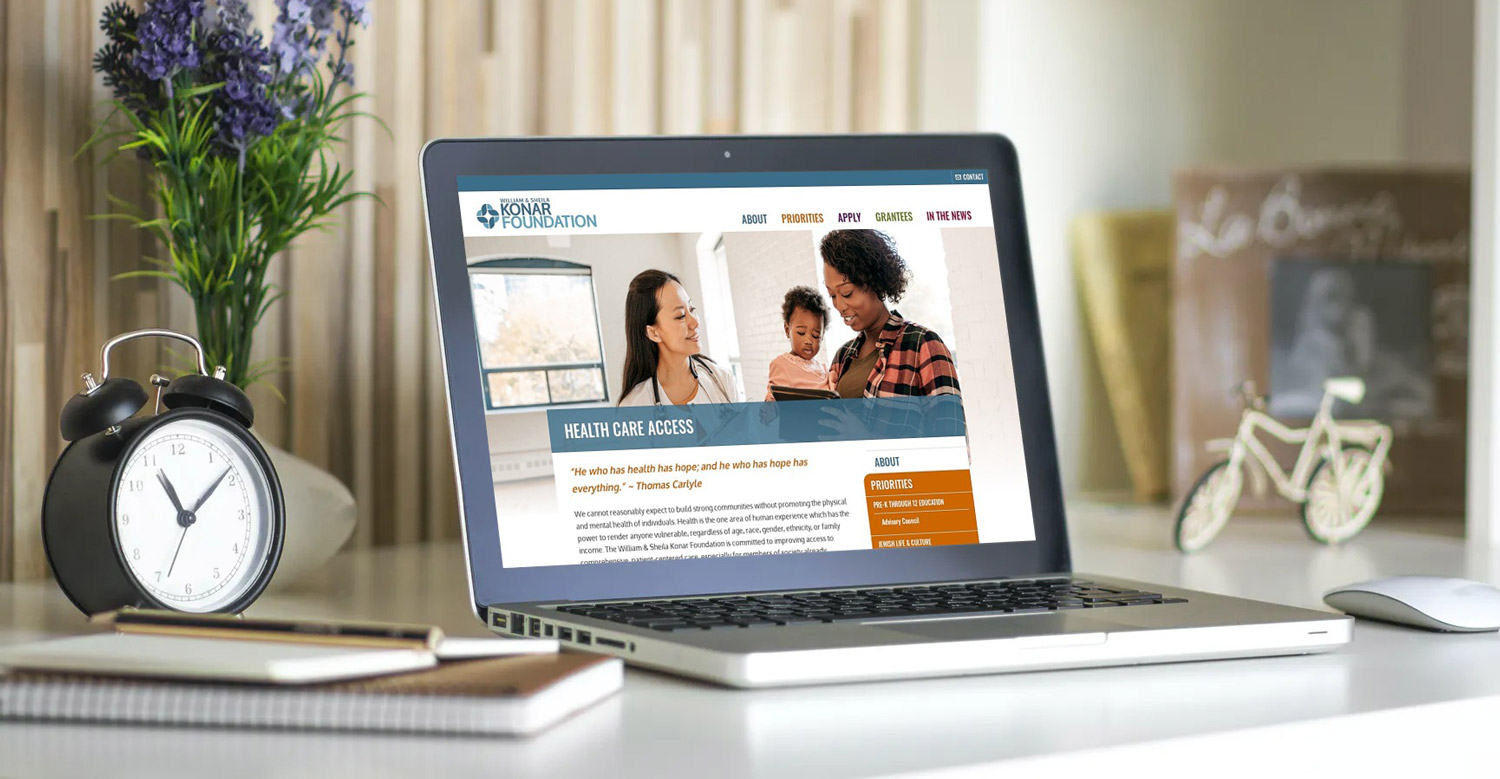 Managing Web Content
Using flexible formats within WordPress simplifies management of website content.
Importance of the Home Page
More than half of website visitors never make it past the home page, so it's important to highlight key resources within the site to encourage visitors to learn more.