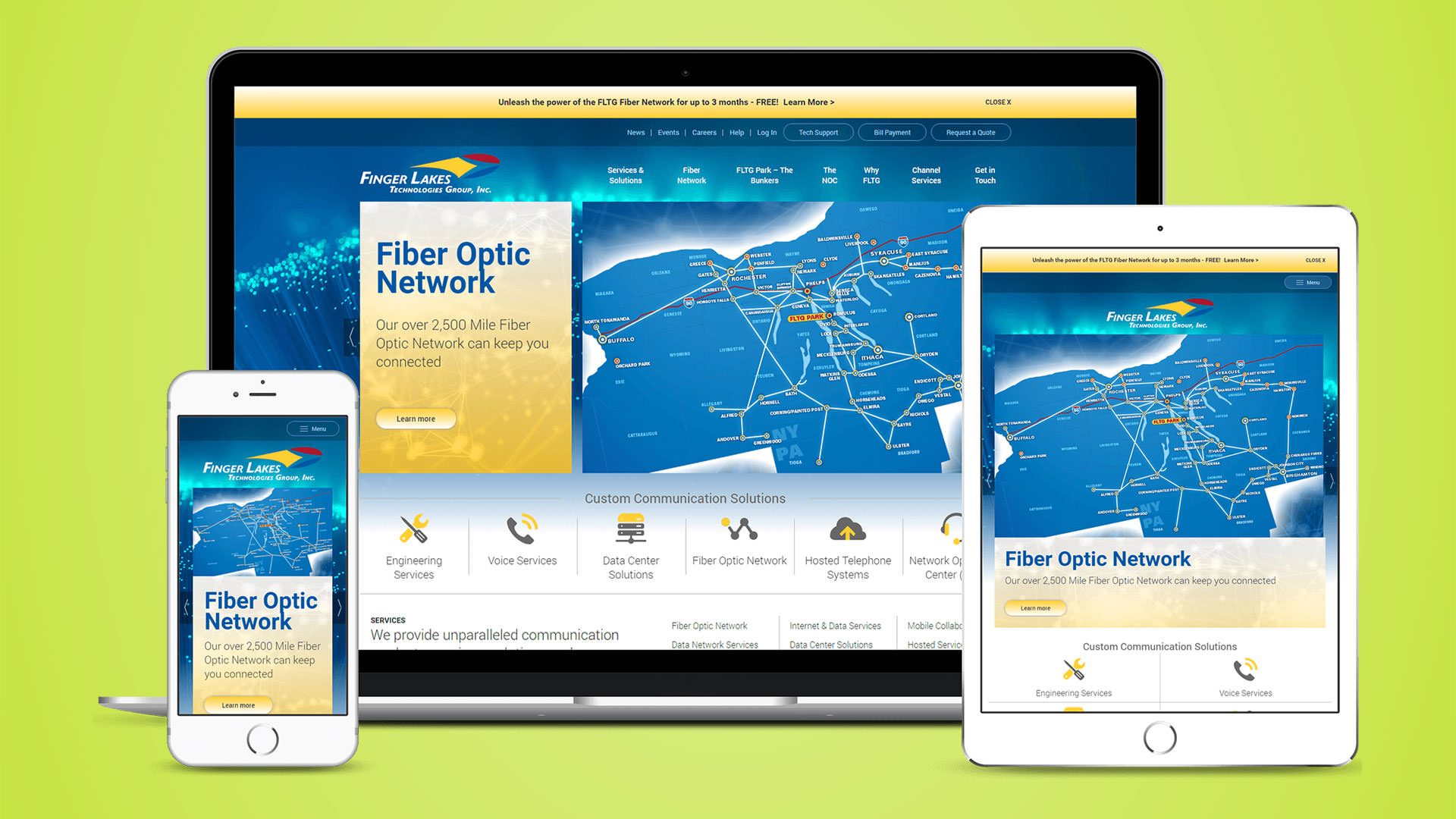 Built From the Ground Up
FLTG's redesign provides a holistic contribution to the brand's marketing visibility. A strong design creates feelings of positivism, curiosity, excitement, and intrigue among users.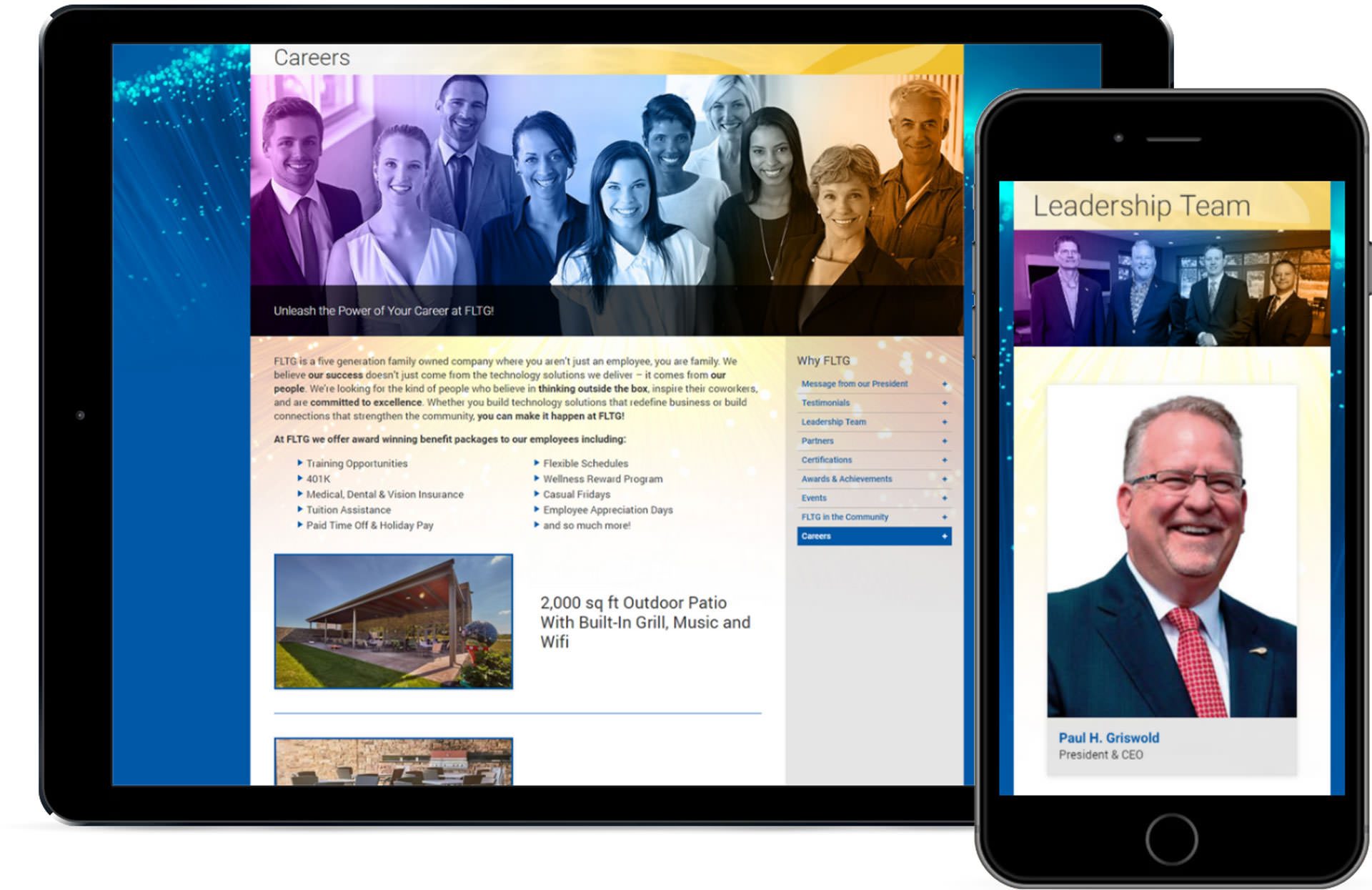 Drag-and-Drop Content Building + Team Directories
Drag-and-drop content blocks such as image blocks, accordions, and multi-column lists in the WordPress back-end create visual interest on otherwise text-heavy pages. A Team Directory is another interactive component that works responsively to highlight both employees professional accolades and a "personal" bio in an engaging way.
Mobile Infuences Consumer's Purchase Decisions
The need to build websites in a mobile-first world is more essential to driving growth than ever. According to Google, 69% of smartphone owners now turn to mobile search first in a moment of need.
Grid Landing Pages
Services pages in a grid layout format provide a user-friendly and aesthetically pleasing way to browse websites with multiple tiers of navigation.