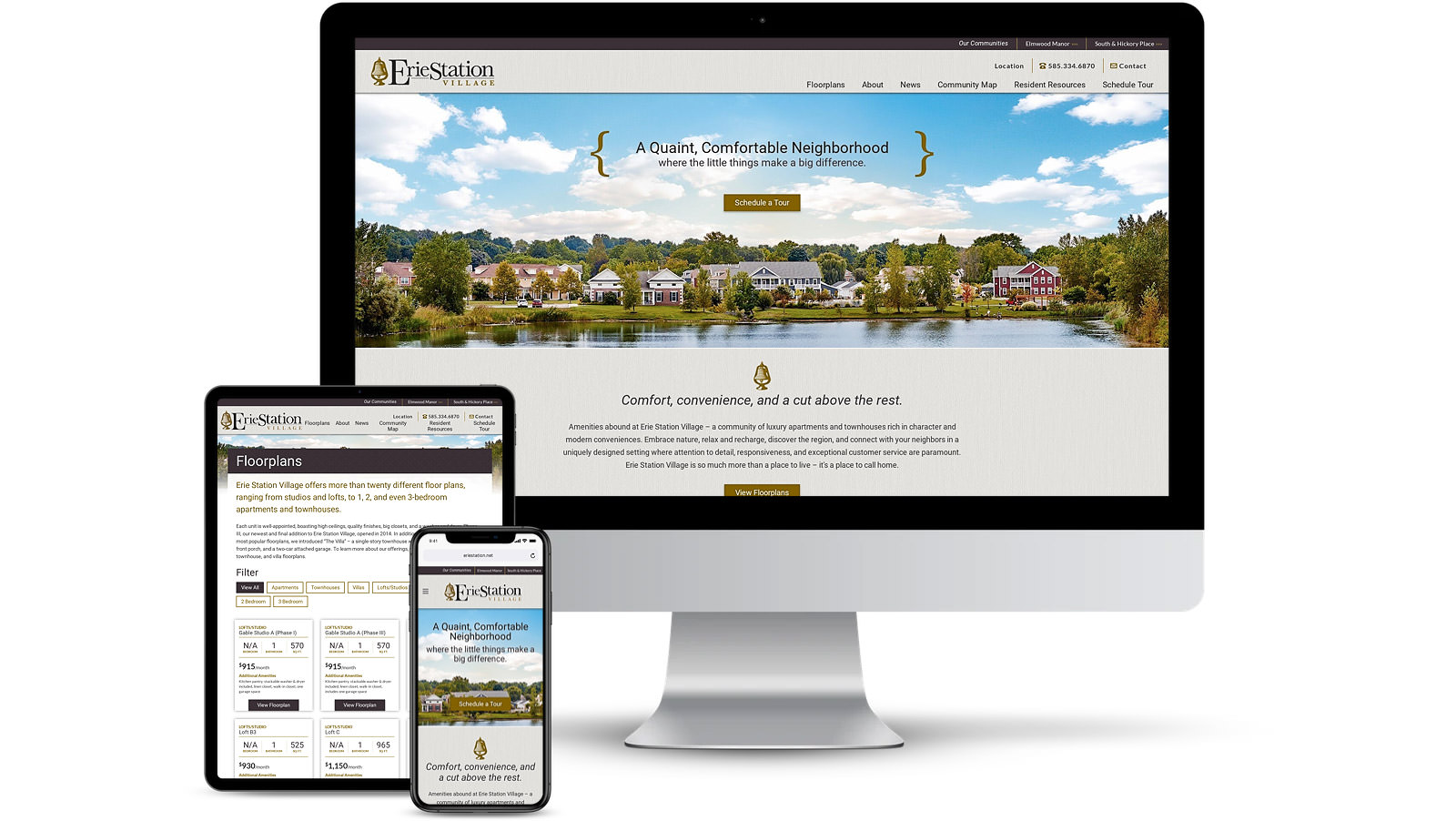 Mobile Responsive Design
The design presentation on the Erie Station website is effective on all types of devices.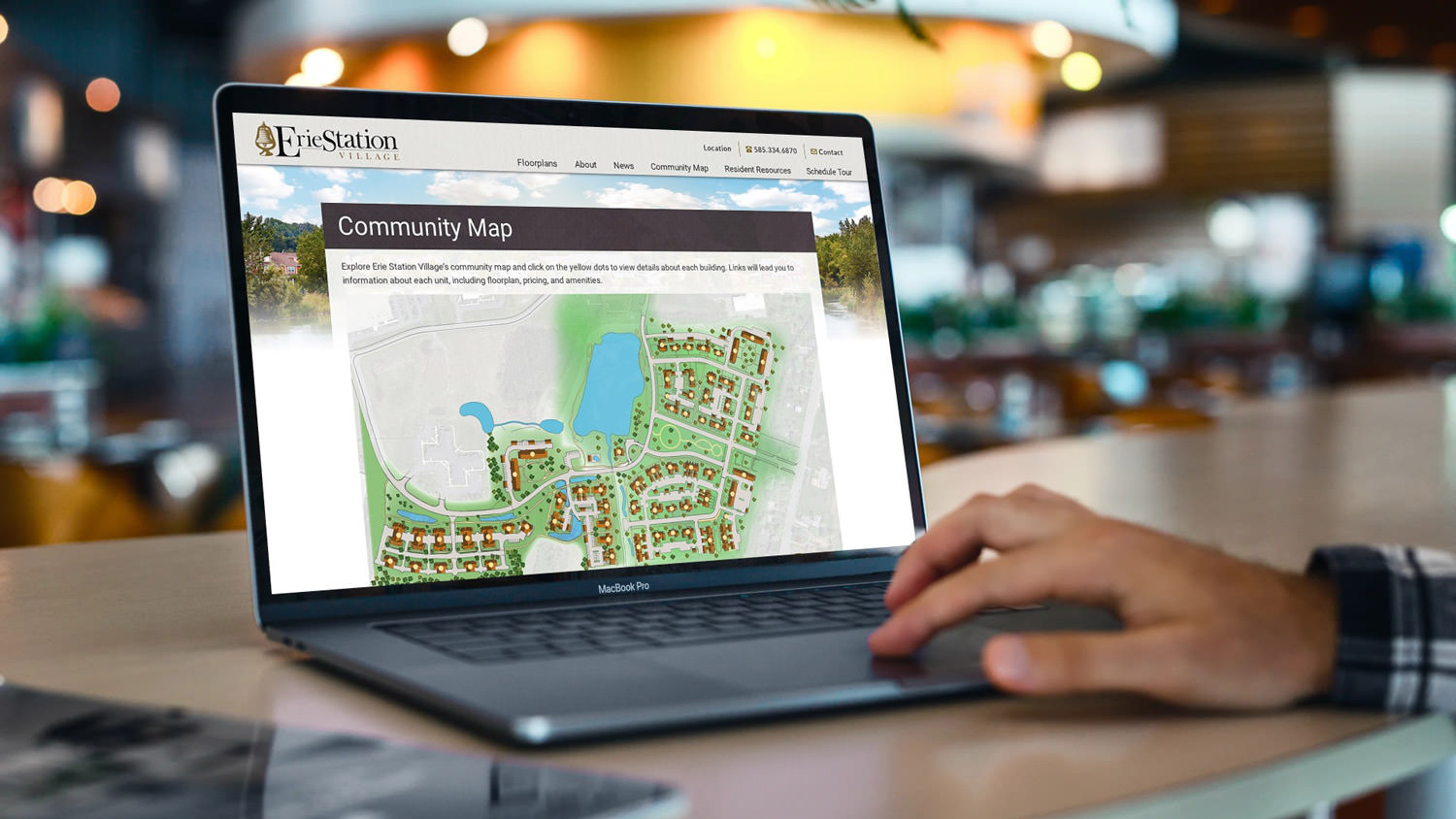 Interactive Community Map
An interactive map makes it easy for website visitors to explore available housing options.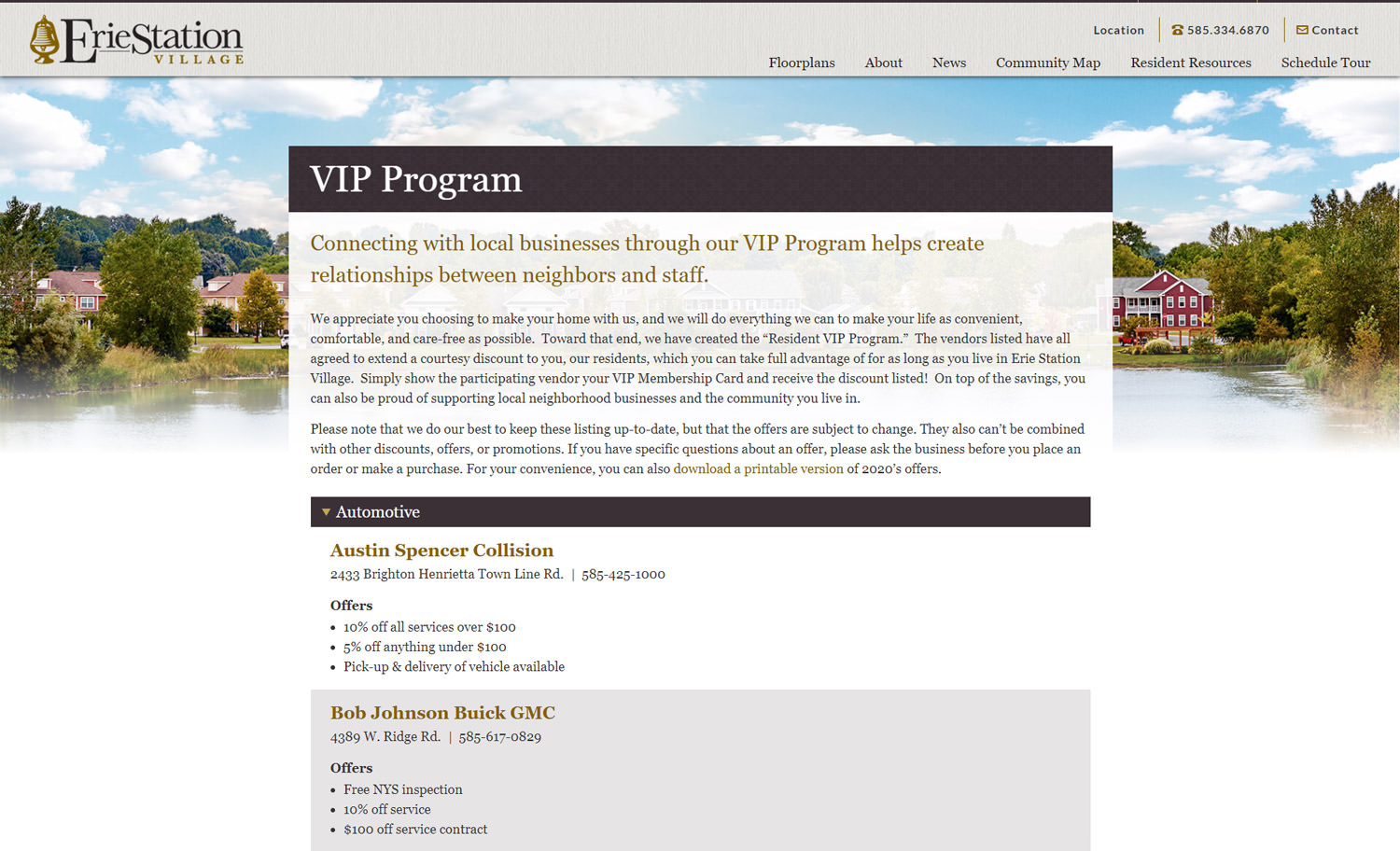 VIP Program
The ability to view a comprehensive listing of nearby restaurants, coffee shops and more is a plus for residents.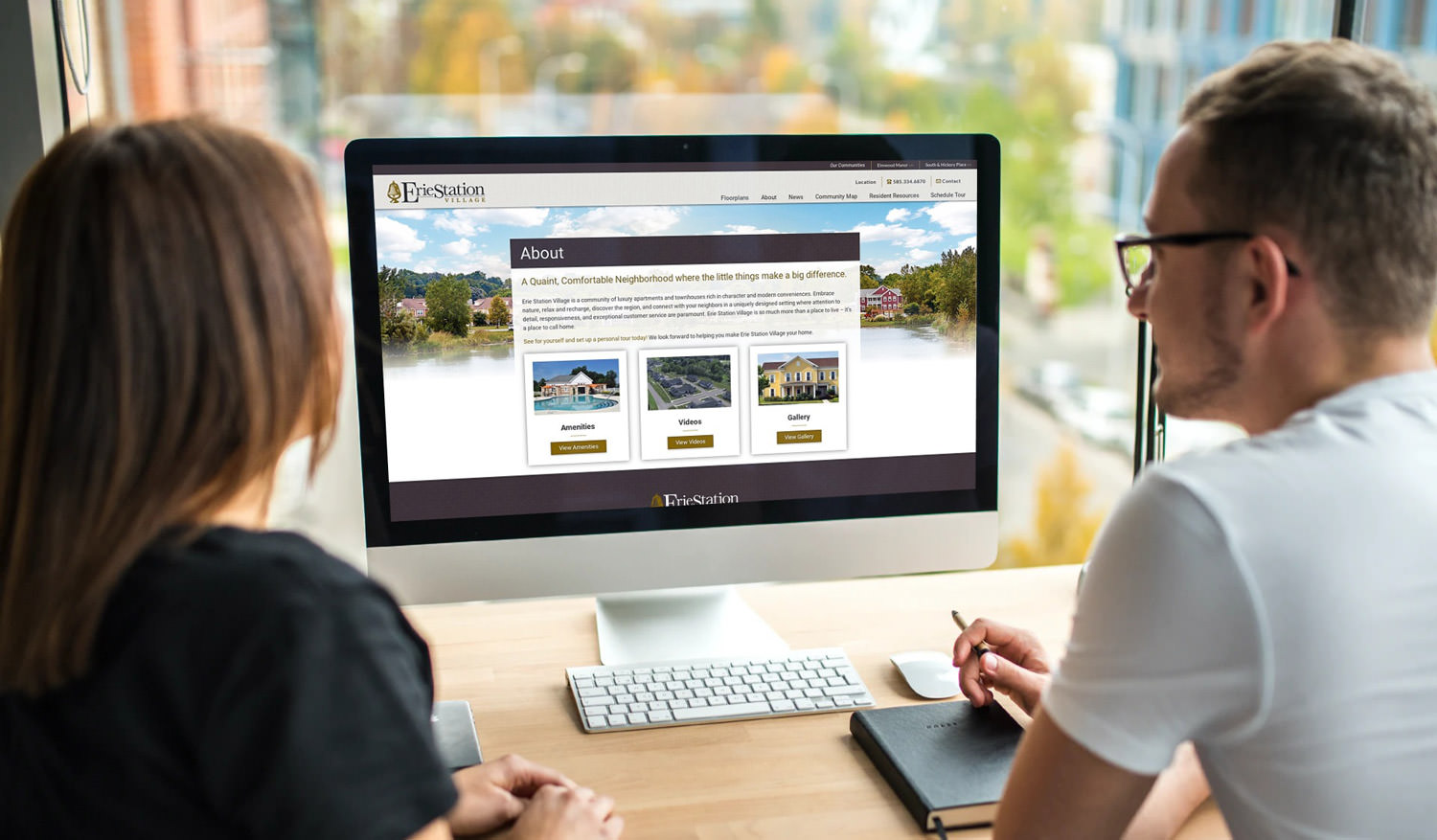 Graphical Formats Create an Intuitive Experience
The website has a wide range of flexible content formats to enrich the presentation of content.