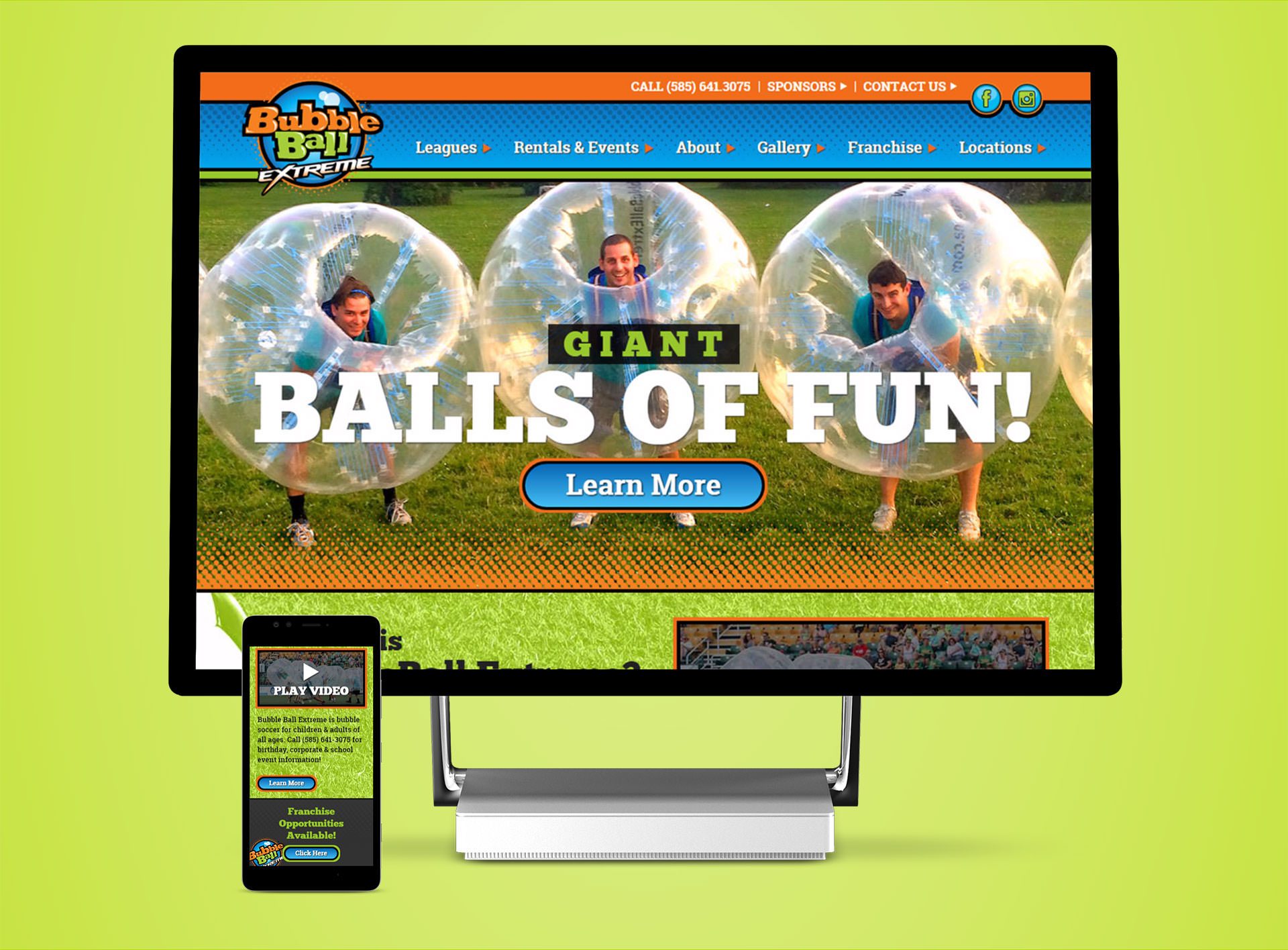 Be Bold
Bold, clean, and exciting, BubbleBall Extreme is a color-rich design that welcomes you on the homepage and implores you to stay and check out their unique services.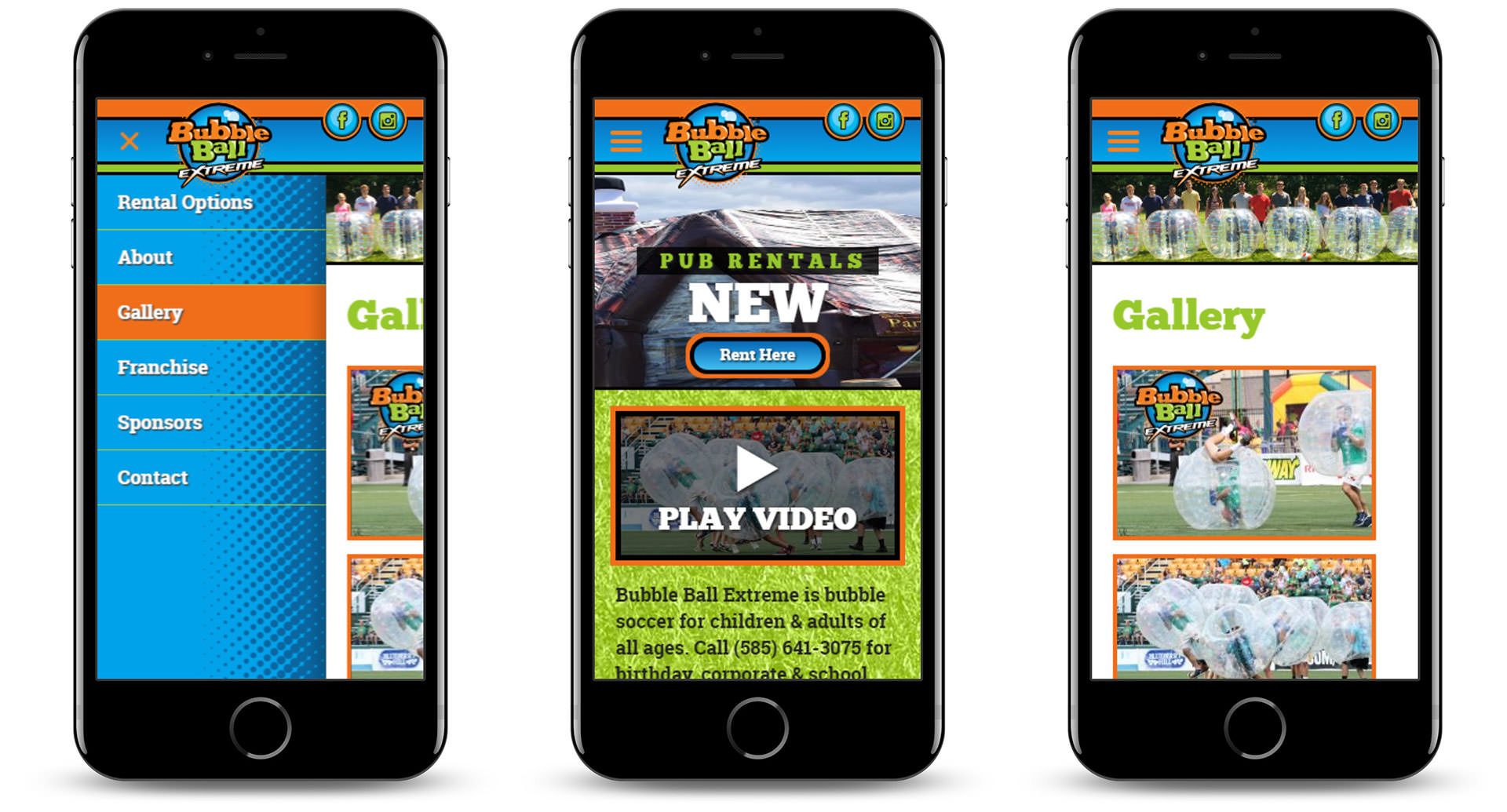 Excite on Mobile
BubbleBall is fully mobile responsive and ready to evolve with a changing user landscape and greater demand for accessibility on mobile devices.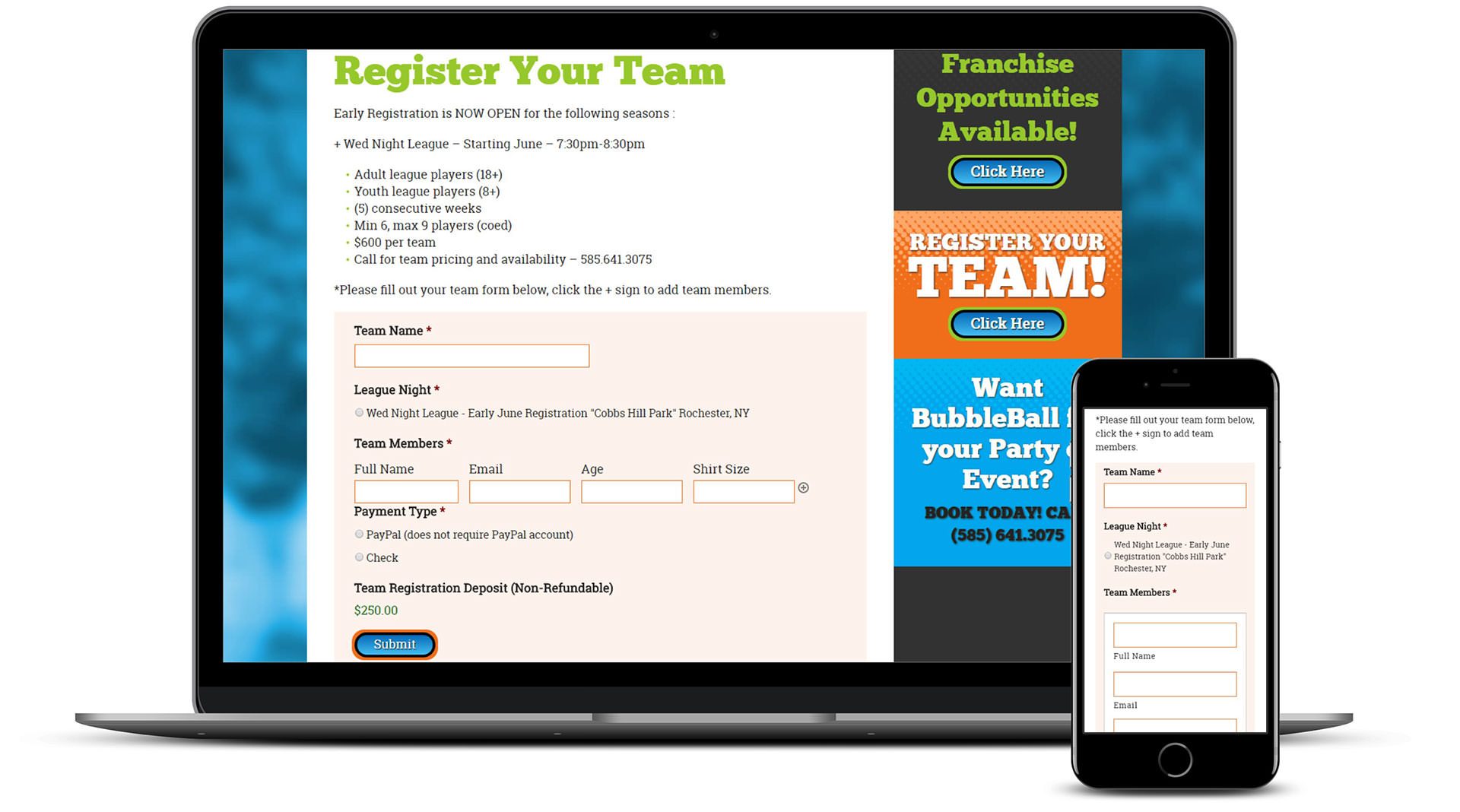 User-Friendly Forms
Flexible, dynamic forms ask users for registration information and submitted responses are stored conveniently and are exportable to spreadsheet format in the back-end of WordPress.
Image Galleries
Users are given a glimpse of BubbleBall games in action with a responsive image gallery. Masonry-style image galleries are a great solution for displaying several images and accommodate different aspect ratios.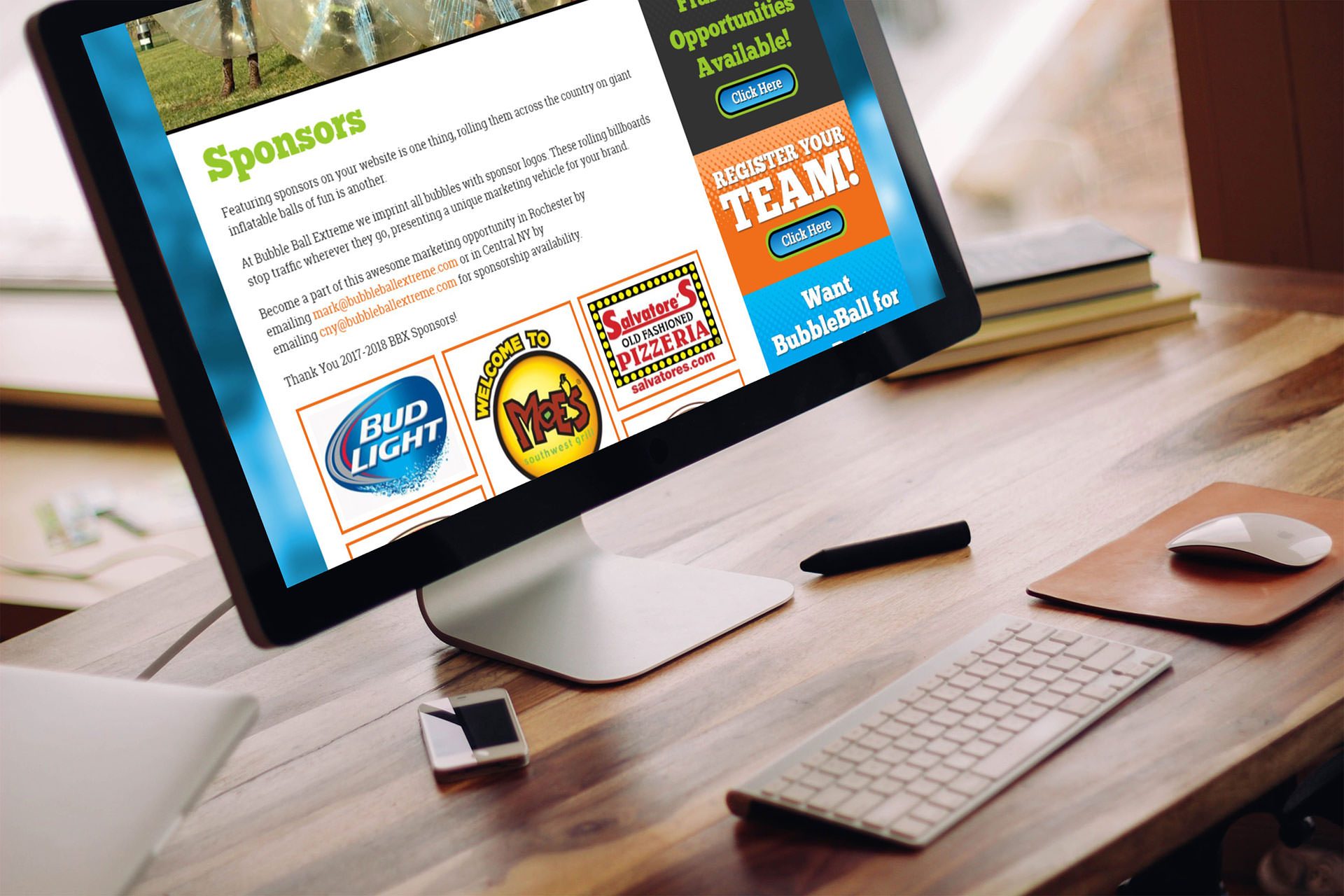 Logo Grids
Sponsors are provided seat of prominence by utilizing a logo grid that is flexible and easily editable in the back-end of WordPress.