Dynamic Amusement Park Homepage Supercharges Ticket Sales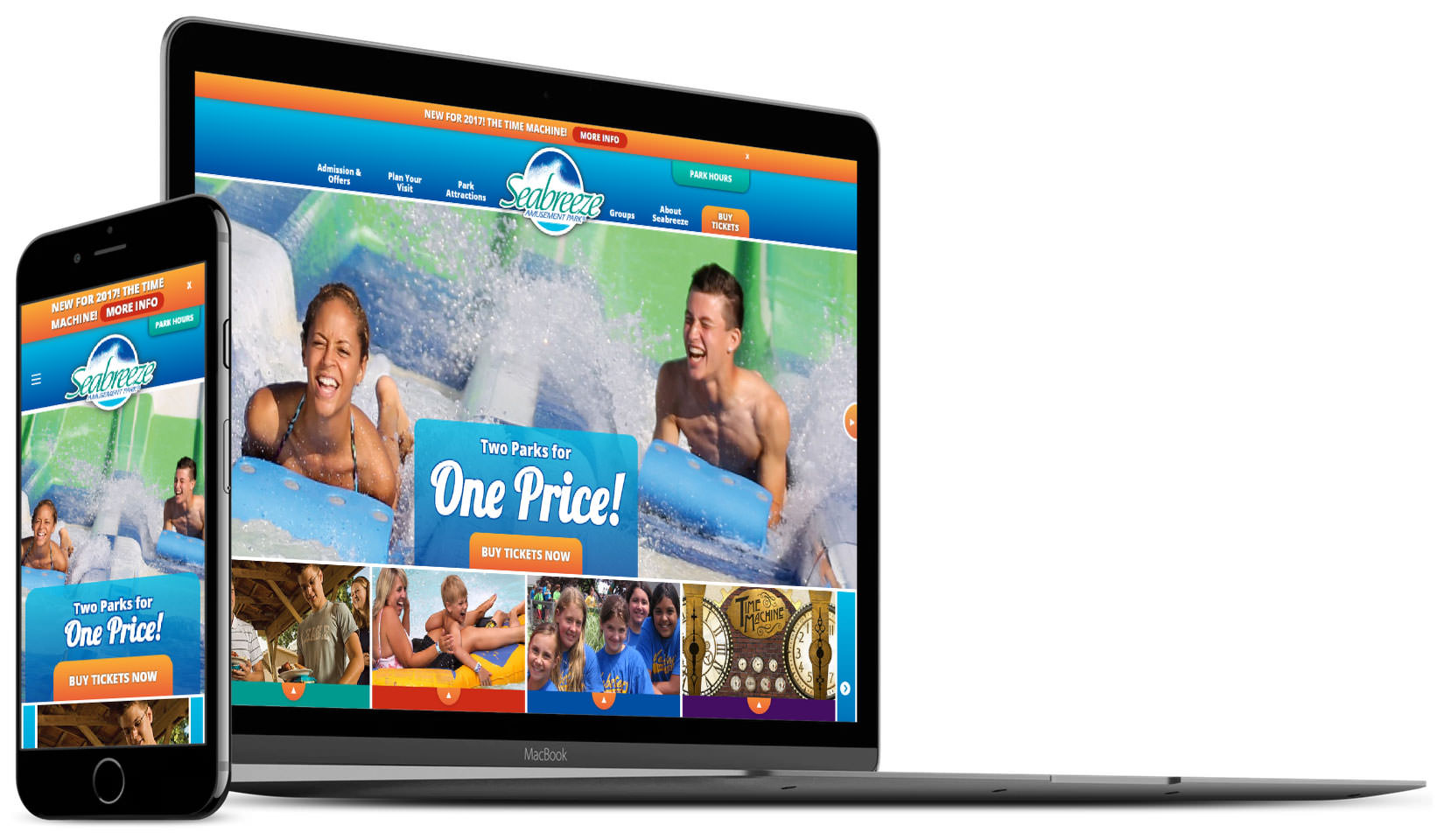 A visually strong homepage can make or break whether visitors to your website continue to browse, eventually buying tickets and visiting your amusement park. When planning a website redesign it is imperative to carefully plan and organize the content on your homepage to influence visitors and translate those page visits into ticket sales. Seabreeze, a family Amusement and Waterpark in Rochester NY, draws its visitors in with a homepage featuring relevant, engaging photographs, a strong call-to-action, and dynamic features that provide a refreshingly modern and mobile-friendly web experience.
Attract amusement park visitors with a dynamic homepage that highlights your offerings

Strong Call to Action: Attract customers to a desirable and attractive homepage that visually displays deals and offers for buying tickets.
Appealing, professional photos: Sometimes it's better to show rather than tell. Immediately tell your visitors what your company can offer them when they first land on the homepage by placing strong visuals above the fold.
Social Icons: Increase your reach with social media to gain more leads and visitors to your website.
Alert Bar: Highlight important park information and announcements with an "Alert Bar" that can be turned on or off easily in the back-end of WordPress. Ideas for using an alert bar include highlighting weather cancellations, special offers and promotions, and more.
Contact us today to learn more about how responsive WordPress development can be an invaluable tool in boosting your amusement park's ticket sales.