Integrated eCommerce Solution with WordPress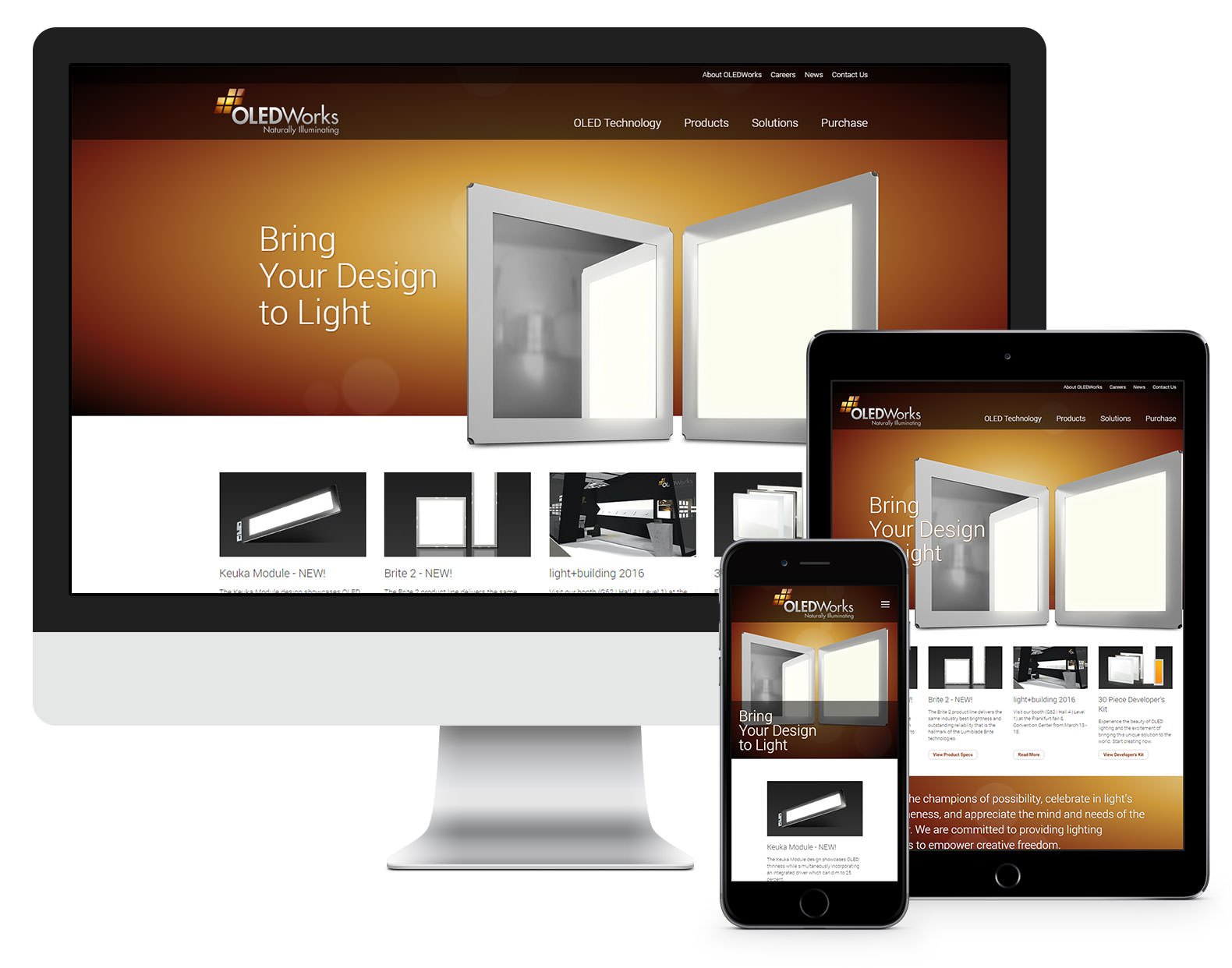 Looking for a way to showcase and sell your products in a way that fully integrates with your website? By combining WordPress with WooCommerce, the market leader in e-commerce, OledWorks was able to create a custom, easily editable and interactive eCommerce solution.
At a Glance
Dynamically animated tiles highlight key information
Animated "bubbles" featured on home page provide visual intrigue
Content editable by non-technical users in WordPress including slider images, footers, home page
WooCommerce integration allows secure and easy-to-manage eCommerce solution
Benefits
Edit anything on your website with a custom WordPress website. The advanced template system allows for the implementation of any design, providing unique solutions for brands and their users. Additionally automatic link management assures that all URLs will be search engine (SEO) friendly.
User management settings allow the assignment of which users can access and edit certain content. With powerful custom solutions you can enable interactive elements such as sliders, forms, calendars, maps, videos, photo galleries and more.
By choosing a custom WordPress website over a theme you can have complete control over design, content, and capabilities. From adding animated slides and galleries to building contact forms, custom WordPress design and development can provide a world of creative difference in making your site fresh, modern, and interactive.
Highlight your products
OledWorks is enhanced through interactive homepage features including an easy to edit slider, animated tile links to featured products, news, and offers. The site is 100% custom, mobile responsive (a must for SEO) and allows visitors a one-stop place to find all up-to-date information regarding their products and updates.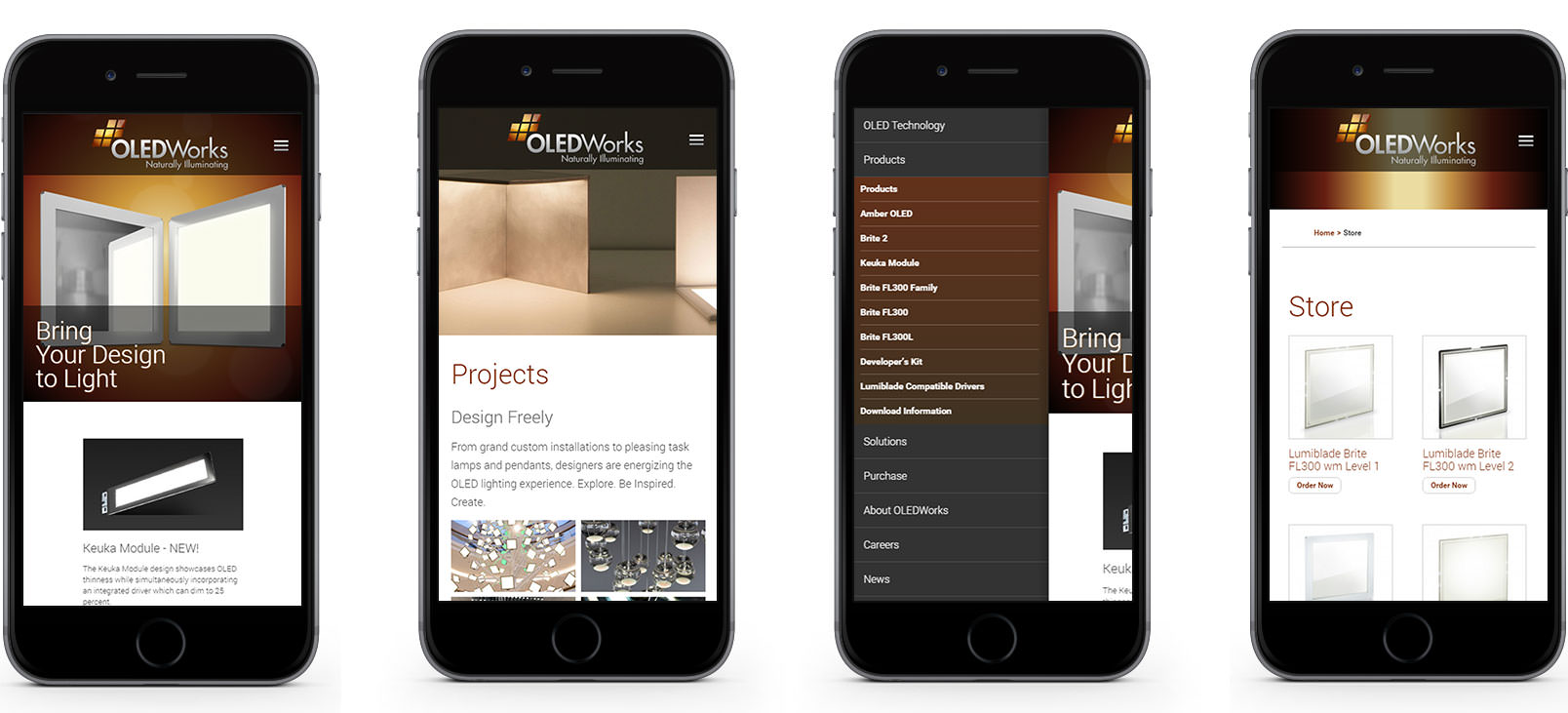 Responsive eCommerce Solution
For OledWorks the "purchase" page powered by WooCommerce gives customers the ability to view different product options in an interactive and secure manner.
The back-end of WordPress is designed to be user-friendly and easily editable. With WordPress, users can refresh and edit content with ease.
Contact us today to learn more about how custom WordPress development can be an invaluable tool in marketing your business. Check out our portfolio to see more examples of the mobile-friendly sites we've built using WordPress.